Everton News
Taping was 'the lowest of the low'
19/08/2011 |

Comments ()
:
Add your Comments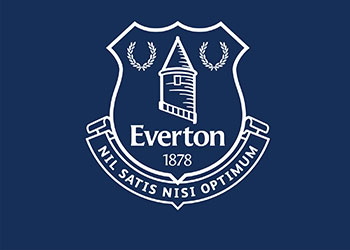 Derek Hatton has asked Everton Football Club to publish his explanation of the circumstances which led to a transcript of the recent meeting between Club Chairman Bill Kenwright and the "Blue Union" supporters' group being published on numerous websites earlier this week. Via the SOS1878 website, members of the Blue Union
insist they did nothing wrong
and have announced a public meeting at the Casa, on Hope Street, at noon on 3rd September.
Hatton was instrumental in arranging the meeting, which he describes as 'a very privileged get-together' only after both sides had agreed to keep details confidential - an agreement which the club claims was broken by the "Blue Union" representatives whom they accuse of secretly taping the discussions. In repsponse, the Blue Union say they produced an accurate account of the meeting and confirm that no confidentiality agreement was breached.
The statement from Derek Hatton
I met the Blue Union lads through Twitter and was asked by them if I might be able to arrange meetings with Robert Elstone and Bill Kenwright.

I said I'd try but only if they promised they were prepared to treat the meeting with discretion. I was at pains to point out that they'd let me down if any discussions proved not to be civil, constructive and reasonable. I emphasised above all, the lads needed to respect the confidentially of anything said.

Three of the lads met Robert and had positive discussions. They agreed the meeting was useful and had 'gone really well'.

I then contacted Bill who agreed, subject to the rules I'd set out with the lads, to meet them the day before the Spurs game. Bill contacted me when the Spurs game had been cancelled to offer to rearrange but the lads were keen to press on.

When we arrived at Bill's offices, he couldn't have been more hospitable and we spent time looking at the mementos and memorabilia that fill his office. When we sat down, the lads took out notebooks and Bill immediately asked for confidentiality, 'no notes' and everyone agreed. Notebooks were put away. It was all clearly private.

After three hours, where many things were discussed and explained with Bill reminding everyone on a regular basis 'that's between us', the meeting ended with reminiscences and football-talk.

The lads all agreed it had been a positive meeting and felt buoyed by what they'd heard. They repeated it had been 'a great meeting'. I reminded them to respect the confidentiality agreement.

At no stage did I or anyone know the very privileged get together was going to be taped.

As I said on my tweet yesterday, taping any meeting without anyone knowing is disgraceful and underhand. Taping a meeting with the Chairman of your football club is the lowest of the low. I also want nothing more to do with these people.
In response to this, the Blue Union issued this Statement:
The Blue Union had a meeting this evening, held in response to the scurrilous allegations directed towards The Blue Union by the Club, the press and ex-deputy leaders of Liverpool City Council.

We can confirm we stand by the three representatives who met with Bill Kenwright and produced an accurate account of the meeting.

Furthermore we can confirm that no confidentiality agreement was breached, and any requests to keep certain aspects off the record, have thus far been 'respected' and adhered to.
Original Source: Official Everton Website
Notice
: Undefined index: subtext in
/var/www/vhosts/toffeeweb.com/httpdocs/season/11-12/news/article.php
on line
79

View News Archive : Add your Comments

Comments
Note: the following content is not moderated or vetted by the site owners at the time of submission. Comments are the responsibility of the poster. Disclaimer
There are no responses so far to this article. Be the first to offer a comment using the form below.
Add Your Comments
In order to post a comment, you need to be logged in as a registered user of the site.

Log in now
Or Sign up as a ToffeeWeb Member — it's free, takes just a few minutes and will allow you to post your comments on articles and MailBag submissions across the site.
© ToffeeWeb