Thomas… Latchford… Goal!
By
Rob Sawyer
:: 18/02/2013

Comments
(57)
jump to end
Dave Thomas in conversation with Rob Sawyer
Some of Goodison's stars have shone brightly but all too briefly; Lawton, Ring, Gray, Lineker and Kanchelskis spring to mind. Up there with the best of them was majestic winger, Dave Thomas.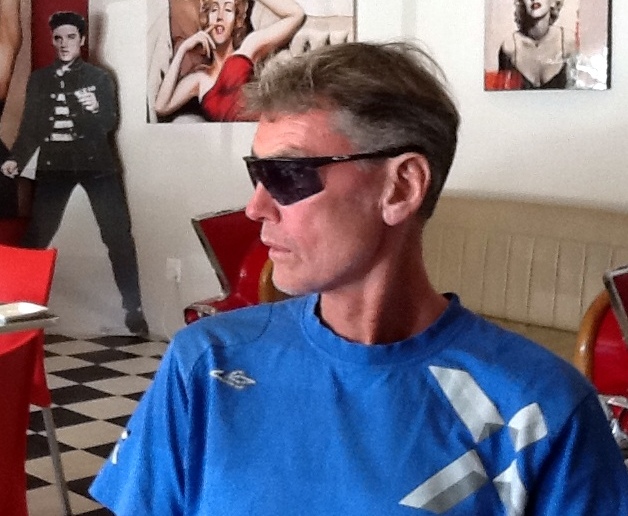 Picture the scene: It's 26 November 1977 and in the dying minutes of the match as the Blues lead Coventry City 5 - 0, Dave, socks rolled down in trademark fashion, receives the ball in his own half from Dobson. 43,000 Evertonians roar as he sprints for the by-line and delivers a deep cross for Latchford to volley, first time, into the Sky Blues' net. 6 - 0, hat-trick for Latch', cue Goodison delirium! (Check it out on YouTube.)
Dave provided the ammunition for Latchford's shooting over two seasons and on the last day of 1977-78 he played a pivotal role as Bob reached the magic 30 goals with a brace.
As a young Evertonian, it was the names of Thomas, Latchford and King that tripped off my tongue; so I was thrilled when Pat Labone, at the Everton Former Players Foundation, put me in touch with Dave who lives in County Durham with wife Brenda and an ever increasing menagerie of animals (three cockerels arrived during the course of writing this piece).
We spoke at length about his life and career – not a typical one by any means – and found him warm, honest and perceptive. I hope you enjoy reading Dave's story as much as I enjoyed hearing it:
Early Years
I was born in Nottinghamshire but moved to West Auckland as a baby. I had a wonderful grandfather, David "Ticer" Thomas (I had the same nickname), who taught me the game and was a big influence on my career. He was captain of the West Auckland team that won the "1st World Cup" in 1909 and 1911*. I am naturally right-footed but I remember him always stressing that he also wanted me to kick with my left foot.
Burnley FC had a lot of scouts in the North East and I went there as a 15-year-old in 1966. Once you become an England Schoolboy, the offers come rolling in. I had the choice of other teams like Manchester United and Leeds United but I never regretted going to Burnley.
In 1968, with the likes of Mick Docherty and Steve Kindon in the side, we won the FA Youth Cup. Jimmy Adamson, the 1st team coach, spent at least two afternoons per week coaching the youth team – you'd never get that today. My position was midfield and sometimes on the wing; when you're 16 and quite naïve, you want to be where the ball is and you get more touches in midfield.
London Calling
By 1972, I was having a personality clash with Jimmy Adamson and it felt the right time to make a move. When QPR singed me, I was a very naive 21-year-old and it was a massive move to London but it was probably the best 6 years of my career – I just blossomed really. The crowd was right next to you and the European nights were spectacular – it was not a very good pitch to play on, mind you.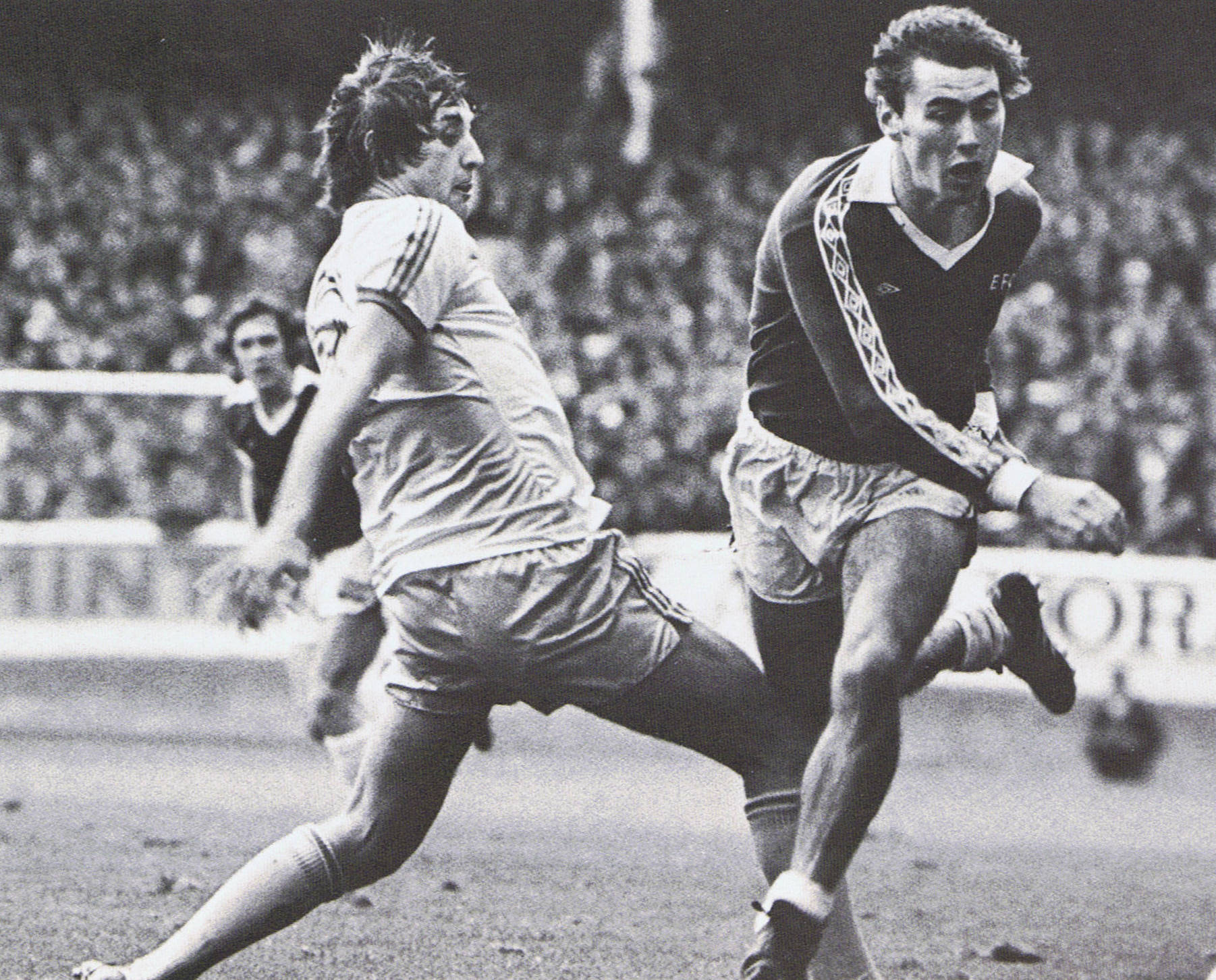 The manager, Dave Sexton, was the most dedicated and unassuming football man I've ever met; he would have worked for nothing. All he lived for was football – he'd go out to Holland and Germany to watch football and bring ideas back to QPR such as bringing the ball out from the back.
We didn't just have great players, they were great characters like Terry Venables, Terry Mancini, Dave Webb, Stan Bowles, Don Givens, Gerry Francis and Phil Parkes When Frank McLintock moved from Arsenal to QPR, he was the best captain I ever worked with. It just gelled really; I was lucky to play with, and learn from, people I had the utmost respect for.
The Goodison Years
By 1977, Dave Sexton had left and QPR were in a transition period under Frank Sibley. I had just signed a new contract but, out of the blue, was told that the club had accepted an offer from Everton. I felt the team was breaking up so I went to Merseyside and loved it there; the organisation at the club was second to none. At Goodison Park, the stands are quite high and close to the pitch so it was a special place to go and play.
We didn't want to live in Southport or Formby like most players, so we moved to a village called Dalton, near Parbold. I'm not shy and I love conversation but I also like my own company and space and enjoy living out in the countryside. Later, George Wood, a nice lad, came to live in Parbold and we used to take turns driving to training.
In the first two games of 1977-78, we got slaughtered by Forest and Arsenal – I wondered "What have I done here?" – but then it clicked and we went on a 22-game unbeaten run; we weren't a bad side…
We were a very left-sided team then: Martin Dobson was Mr Elegant, Mr Calm and a great lad as well – we still keep in touch. He was great for me on the left wing as we had a triangle with Mike Pejic at left back – Dobbo used to feed the ball down the line and back me up. Rossy (Trevor Ross) used to say that he never got the ball on the right wing so I'd say, "Well, you never get a bloody cross in!"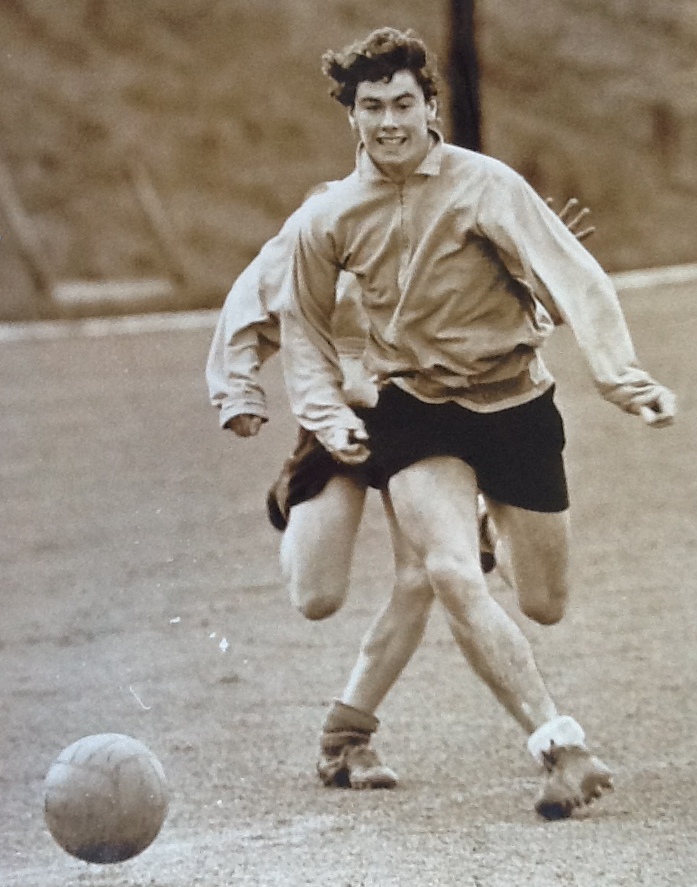 Bob Latchford had a knack of shoving the ball in. He was a good header, strong as an ox and brave. It was bizarre but we didn't play together for England: I was playing some of the best football of my career at Everton then Bob got picked by Ron Greenwood but he never picked me. I had played for England earlier under Don Revie – he used to give us dossiers on the opposition which often ended up in the bin!
Duncan McKenzie could talk for England; he had a lot of ability but he could drive you mad sometimes! He was a lovely guy and when I moved to Everton he took me all round the area to show me places to live – he was very supportive.
I liked Gordon Lee a lot whilst Steve Burtenshaw – who had been at QPR with me briefly – was a coach with good ideas. Gordon was a 'pea and pies' man and I recall that we were in this posh hotel in Mallorca. At dinner he went to the physio, Jim McGregor, and said "What's that you've got Jim?" who replied "Welsh Rarebit" to which Gordon exclaimed "Bloody hell, it looks like cheese on toast to me!" That was Gordon all over.
I can't put my finger on why we didn't win the League Championship – the balance of the squad was good but maybe the likes of Liverpool had that little bit of extra quality. We lost a few games late on in the 1977-78 season whilst maybe the great sides manage to scrape a win even when playing badly.
By the summer of 1979 I had had two fantastic years at Everton and felt I needed rewarding for that; my contract was coming to an end anyway. Bill Shankly would call in at Bellefield for the camaraderie so I said to Bill: "I hope you don't mind but can I have a word with you?" and he invited me round to his house. Bill laughed when I told him what wage I was on and told me what I should ask for, based on my success and what the Liverpool players were on. I went and had a word with Philip Carter – I didn't have an agent – but they wouldn't give in. We didn't fall out but I went on the transfer list.
Black Country to British Columbia
I verbally agreed to join Wolves, they were going really well at the time and spending big money: John Barnwell had just taken over and they had brought in Andy Gray. At Villa, Andy was unplayable – he was brave and a good header of the ball – a brilliant centre forward. He had knee surgery before he moved to Wolves and I feel that after knee surgery you can never be the same player.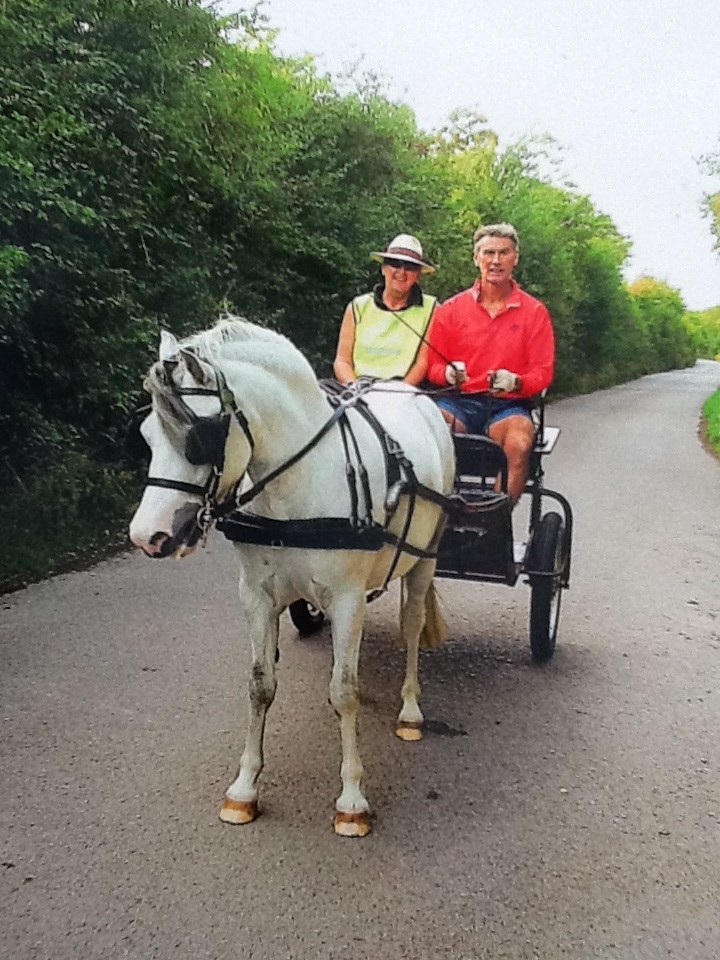 That evening, at 11pm, Jim Greenwood (Everton's Secretary) called me to say that they'd also agreed a figure of about £400,000 with Manchester United; but I am a man of my word, so I went to Wolves. Brenda was gobsmacked that I turned Man Utd down and it turned into the biggest disaster of my life.
I always wore rubber-soled boots, never wore shin-pads and had my socks rolled down. I just liked those boots really and there was more grass on the wing – Jimmy Greaves wore moulded and he did alright, didn't he?! Wolves coach Richie Barker was always onto me about it in front of the other players sarcastically – at half-time during one game he went for me, as I'd made an error leading to a goal, and I reacted badly. I never kicked a ball for Wolves again; they stuck me with the kids and the reserves. It was awful, I hated it.
In 1981, Johnny Giles signed me for Vancouver Whitecaps in the NASL and it was a great experience for me, Brenda and our two girls – I loved it there. The pitch was awful, it was like carpet with concrete underneath, but there were 30,000 fans for every home game – very passionate and family orientated. Giles also signed Peter Beardsley from Carlisle, he was only young but you could tell he was going to be a very good footballer.
The NASL rules restricted the number of non-North Americans in the line-up but there were 6 British and Irish players in the squad, so we were just sat on our backsides picking up incredible money but not playing! I signed for 3 years but was only playing for 6 months which was financially crippling the club. We had to come to some sort of settlement financially – needless to say, the league and club folded.
Falling out of Love with the Game
Back home, my career nosedived and I became a bit disillusioned in the game. After finishing playing at Portsmouth in 1985, I coached the youngsters but Alan Ball (the manager) told me that they were not going to have a youth team coach any longer. The chairman told me my contract would not be renewed but a week later the sports editor of the local paper told me that Peter Osgood had been appointed as youth team coach!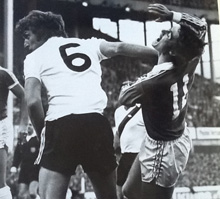 That hurt me big-time… so, when I was offered a role at Middlesbrough by Bruce Rioch, I never went – I thought that, if that was football, I wanted nothing to do with it. I just got out of the game and I set up my own business doing people's gardens for two years. Then I got a job as a PE teacher at a school in Chichester. I taught some good kids but the most fantastic thing was the staff: the PE department people were "real people". It was a dream job for 20 years and I loved it.
Retirement
We returned to the North East about three years ago after I retired from teaching. We love our gardening, fishing, horses, golf and walking – and I now love my football.
I could watch Messi and Barcelona seven days a week – the way they play the game is unique. I'm not a great Rooney fan – when he first came on the scene, he was unbelievable… but, for a top player, he gives the ball away too much.
I can't think of anyone currently playing who has the ability to cross equally well with both his right and left feet – looking back, there was Ginola at Newcastle. Being about to use both feet keeps defenders guessing which way you are going to go.
Crossing at pace is a gift and there is an art to it – one of the best crossers in recent times was Alan Shearer. Theo Walcott has been given £100k a week but he either hits the first defender or over-hits it – he doesn't caress the ball. Having said that, the modern footballs do "balloon" and move around a bit so, if I was playing today, I'd have to adjust.
I don't get to Everton very often as I've got glaucoma which affects my vision and prevents me from driving. The Everton Former Players Foundation has been very supportive; what they do for the ex-players is amazing. It's not a bottomless pit but, if I rang tomorrow and needed a new knee, they'd sort it for me. Barcelona has started its own foundation based on Everton's – every player and coach pays 0.5% of his salary into their foundation.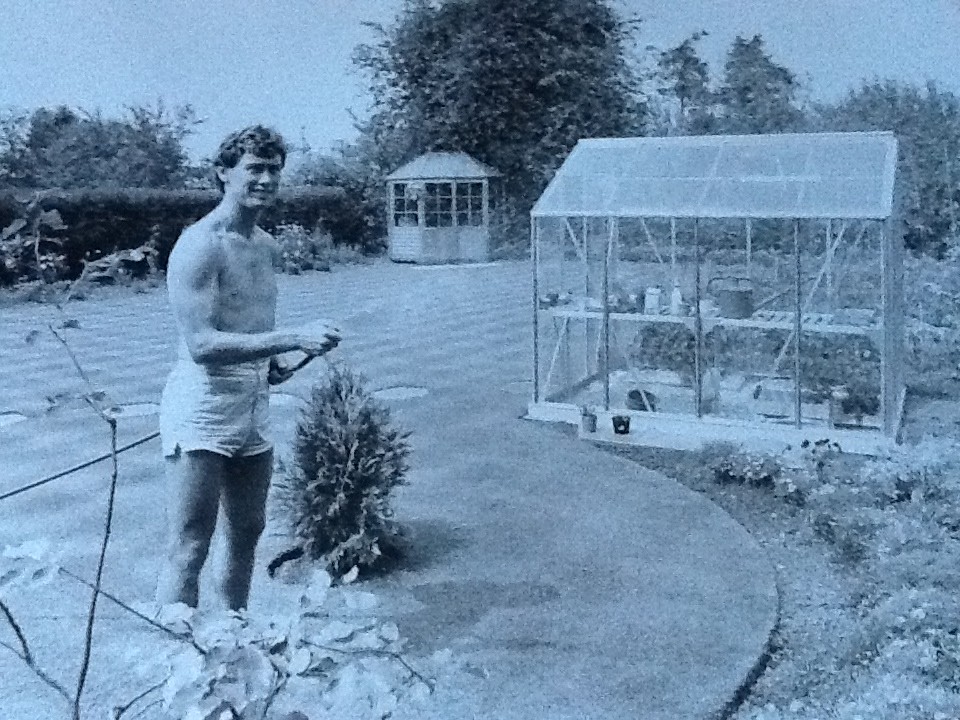 Jim Pearson lives in Newcastle and is a good friend whilst I speak to Mike Pejic sometimes. The club do their best to get the lads together and I saw Bob Latchford at the "30 Goals" reunion dinner at Goodison Park. I last got to Goodison for the Liverpool game in October – they rang up and offered me tickets – Mirallas played well in that game.
David Moyes is a shrewd individual and a very good man manager. His name will come forward when Sir Alex Ferguson retires but, for me, only one man that can take that on: Mourinho. The Blues aren't a flair side but they gel as a team and are very hard to beat. Fellaini is a real handful whilst Baines is one of the best left backs I have seen in a long time. Pienaar is different to how I was – he's not the sort of player that crosses from the by-line but he comes inside and twists and turns a lot – a very good player. I fancy Everton for the cup this year.

---
*The amazing story of West Auckland's consecutive victories in the 1909 and 1911 Sir Thomas Lipton Trophy, a precursor to the 1st World Cup, has been dramatized on stage and TV (Google "The World Cup – A Captain's Tail" for more information).

See other Fan Articles : Add your Comments

Reader Comments
Note: the following content is not moderated or vetted by the site owners at the time of submission. Comments are the responsibility of the poster. Disclaimer
Michael Kenrick
Editorial Team
713
Posted 19/02/2013 at 06:59:58
Fabulous interview, Rob. I can't thank you enough for all the work you put into that. Excellent.
Patrick Murphy
715
Posted 19/02/2013 at 07:20:41
Thanks to Rob for rekindling some outstanding memories of the Blues circa mid-late 70s, it wasn't a successful time for the blues, but as fans we did see some fantastic football, albeit for too brief a period.
As Dave says that team that he played in should have had a trophy to show for their footballing ability and his own unique style, watching him cross the ball at speed was indeed a sight to behold. A much maligned era in Everton's history, but in hindsight not as bad a period as some would have it.
It is also interesting to hear about his conversation with Bill Shankly and the 'higher' money the other lot were on, some things never change.
It's such a shame that football as an industry doesn't use people with David's talent to coach the youngsters, they would certainly learn a thing or two from someone like David Thomas.
Good luck DT and thanks for the memories.

Eugene Ruane
718
Posted 01/10/2011 at 01:09:40
Fantastic stuff Rob.
It is genuinely not an exaggeration to say he is the best crosser of a football I have ever seen (can't even think of a close second).
He may not have made the money from the game they do now, but it is great to read of the fulfillment he got from teaching.
For those whippersnappers who didn't see him, you are talking a £20m player in today's market - EASY!
Plus, astounded to find out his granddad captained THAT West Auckland side.
I remember first hearing about them when they made a film (or TV fim) a good few years back.
As I remember it, the Lipton's people thought 'WA' stood for (top pro side) Woolwich Arsenal, only to find they were dealing with an amateur side from the north east, who turned up and won the first 'world' cup.
Peter Healing
721
Posted 19/02/2013 at 08:27:12
Hi Dave If you are reading this just to let you know you are NEVER forgotten.Those crosses delivered at speed were from a magician,Latchy couldn't fail.Thanks for the great story.I enjoyed reading it
Barry Rathbone
722
Posted 19/02/2013 at 08:16:54
Love it when players who COULD PLAY aren't hamstrung by the media you won't get any of the media toerags saying what he said about Rooney - but it is so true - wish he'd been asked about the other money for old rope merchants Beckham and Lampard.
Is Philip Carter the biggest disaster to hit this club ever?
Eugene think you need to double that figure mate.
Rory Slingo
723
Posted 19/02/2013 at 08:16:38
Great read, Rob. Here's a link to the video highlights of that 6-0 Coventry game on Youtube http://www.youtube.com/watch?v=gC-a-rdUMiA
Thomas Lennon
728
Posted 19/02/2013 at 08:42:37
Dave Thomas and Latchford (Deadly from half a yard) were the one bright spot that season if I remember correctly. 30 goals was great but failure to win the league was paramount at the time. Those were the days we expected to be contenders and Latchford was purchased to help us do that.

Peter Mills
729
Posted 19/02/2013 at 09:17:25
Excellent interview Rob.
I agree with Eugene about Dave's crossing ability, he would push the ball past the defender and get his cross in quickly, bang on the spot, so Bob could time his run to meet it.
My favourite memory is of the QPR away game in 1977, I went on my own, had problems with the van, it turned into a marathon day but who cares when you win 5-1?
Andrew Ellams
730
Posted 19/02/2013 at 09:25:58
My first Everton hero. Imagine some of the soft arses that play the game today running at some of the defenders in his time, socks down and no shin pads.
Paul Gladwell
731
Posted 19/02/2013 at 09:15:35
My first ever game at Goodison 1978, they show the match day programme on the start of Football focus now, Arsenal at home, the smell of the pipe smokers in the Bullens Road, a sunny day and Thomas crossed to latchford for the winner, that day was as good as any other Everton day for me and Thomas became my hero.
Dave Arrow
732
Posted 19/02/2013 at 09:40:53
That was a great read Rob and cheered me up no end after the fall-out from Saturday.
The '70's were my formative years. I entered it as an 11 year old with my team as League Champions and destined to rule English football for years to come. I left it as a 21 year old with a twice replayed League Cup defeat to show for it along with three FA Cup semi-final defeats. With our neighbours winning everything in sight the decade was certainly character building.
That said I absolutely loved following Everton in the '70's and the Billy Bingham/Gordon Lee years were a lot better than history has portrayed them.
I didn't miss a game in Big Bob's 30 goal season, the air-wear, parallels and crombie got some outings that year. I also had a "West Ham" zip-up but never tempted fate and wore it to the match. I thought I was the height of sartorial elegance c1977 vintage. Anyone else remember the "West Ham" jumper?
Anyhow, we were in the old Park End for the Cov game and went mental when Bobby Latchford got his hat-trick. He truly did walk on water with a little help from Davey Thomas on the wing.
I loved those days, we might not have won anything but Everton were magic.
Thanks Rob for rekindling some great memories.

Eugene Ruane
738
Posted 19/02/2013 at 09:54:06
Barry Rathbone (722) - You're right. Actually, if Lasagne Carroll is worth £35m, Dave Thomas would be now worth around (gets calculator out - tap tap tap tap tap tappity tap) £6 billion.
Peter (729) I was also at the QPR away when Latch got four. Seem to remember a few of us (17 year olds) jumping over the fence a couple of times but not actually having the nerve to 'do an invasion' so just jumping straight back (although..erm..that could have been Liecester, the memory plays tricks these days).
Dave (732) Talking of the memory playing tricks - "air-wear, parallels and crombie got some outings that year" - in 1978!? Where are you from St Helens? Crombies hadn't seen action in Liverpool since 72/73 (VERY latest 74). Also parallels had been replaced by high-waist birmos by 76 and the only other trouser choice in 77/78 was the punk/new wave (very) straight leg. Also DMs were actually making a comeback. Get those old albums out Dave, you'll see.
Andrew Ellams
739
Posted 19/02/2013 at 10:39:35
These were my early days of going to Goodison (I was only 7 in 1978), but I do remember a lot of blokes with scarves tied round both wrists.
Kev Johnson
743
Posted 19/02/2013 at 10:50:52
Sartorial aside: as a match-going (Glwladys Street) teenager, I used to proudly tie a scarf around one wrist, but not two! Me and my mates thought we were rock hard. We weren't, we really weren't! But wasn't that look a few years earlier, 1974-76? I must admit, I'd temporarily fallen out of love with football by the late 70s so I didn't go to games. Punk existentialism and footy didn't go together in my head.
Andy Meighan
745
Posted 19/02/2013 at 11:09:15
Great stuff, Rob. Sounds like a cracking lad. And what a superb little vastly underrated player. The way they go on about that pop star Beckham being a magnificent crosser of the ball... he couldn't hold a candle to Dave Thomas in terms of being able to pick out a man while running at pace.
I was gutted when we let him go... and, let's not forget, in that era, when we were really close to wining the league a couple of times, we played some magnificent stuff and put some teams to the sword. All-in-all, great memories. When men were men and full backs were scared.
Kev Johnson
746
Posted 19/02/2013 at 11:17:48
This (from a Dundee fans site) is the one-scarf look I was talking about -
http://retrodundee.blogspot.co.uk/2009/02/how-to-wear-your-scarf-in-70s.html
- although I sported it in around 74/75 with la feather cut and flares. As the text says, it was associated with Glam Rock. 'Saturday Night's Alright For Watching The Generation Game' - get a little action in!
Great read, by the way, Rob.
Andrew Ellams
747
Posted 19/02/2013 at 11:31:55
I definitely remember the scarf round the wrist at Goodison (whether it be 1 or 2) and I didn't step foot in the ground until 1978. Forgot about the waistband scarf.
I did have a female relative who would have been about 16 at the time try and tell me it was copying the Bay City Rollers.
Dave Arrow
769
Posted 19/02/2013 at 12:37:08
Eugene, you're right I was still at school when I had my crombie and I wouldn't wear it with the red hanky sticking out!
Much as I'd like to think I did, I never walked down Lime Street swinging my chain.
By 1977, I'd moved on to Harold Ian and Leonard Silver attire and had just seen Springsteen for the first time at the Hammersmith Apollo (I think it was the Apollo, I'm beginning to doubt my memory!).
Bobby Latchford, Bruce Springsteen, winter of discontent, could life get any better.........?
Jay Harris
775
Posted 19/02/2013 at 12:56:20
Rob, echo other posters.
Thank you for a very enjoyable article.
Tony I'Anson
776
Posted 19/02/2013 at 12:48:49
1977 was my first season at Goodison, aged 8. Cracking spec in front of a 6 foot wall, to the right of Gordon Lee's dugout. Those rolled down socks were the cause of many shin bruises when playing in the local "Under 10's" league.
As Peter says #721, Dave, never forgotton. By the way, if you sign up to any of the EFC forums, be prepared. They will suck you right back in.
Andrew Ellams
780
Posted 19/02/2013 at 13:42:25
Did anybody see Big Match Revisited on ITV4 at the weekend? 4-1 win over Bristol City (with Joe Royle), Andy King hat-trick and a Baines-esque freekick from Billy Wright to put us top of the league. Must have been one of Dave Thomas's final games at Goodison.
Dennis Stevens
781
Posted 19/02/2013 at 13:17:45
It was the Hammersmith Odeon back in those days, Dave.
Dave Thomas was undoubtedly the best winger I've ever seen. One of my best recollections was him coming on as sub for England at Wembley &, unless my memory deceives, with his first touch he just ran onto the ball, first time cross from the right in this case & provided Malcolm MacDonald with yet another England goal - was it that match when 'SuperMac' scored 5 against Cyprus or somesuch? Did I just make it up from an amalgam of distant memories?
Dennis Stevens
782
Posted 19/02/2013 at 13:55:25
That TV drama about West Auckland - wasn't Dennis Waterman in it? Perhaps Jimmy Nail couldn't kick a ball properly.
Dave Charles
783
Posted 19/02/2013 at 13:50:43
Andrew (#780). I was at that game and I still can't believe that they said it was just under 30,000 for the attendance. Another 10,000 must have bunked in that day.
A good read about Dave Thomas, thanks for putting it on.
Brian Hill
786
Posted 19/02/2013 at 13:23:38
Brilliant. 77-78 was my first season ticket and my already total devotion to Everton was rendered even more untouchable by the sheer unbridled joy that many of our performances brought.
That Coventry game was amazing. I remember we were second and they third at the time. I think we were 2 up after about 10 minutes then they battered us for half an hour and could have scored three or four themselves.
My best memory of the sixth goal was watching the highlights on Granada the next day with the wonderful Gerald Sinstadt effusing: "What a glorious goal! That's the goal of champions!" Alas, it wasn't to be, but I wouldn't swap this magical club for the world.
Andrew Ellams
795
Posted 19/02/2013 at 14:35:55
Dave, I was saying that when I was watching. 29000 was almost half full in those days and the only real gaps I could see was in the away end. Tax fiddle?
Ken Buckley
796
Posted 19/02/2013 at 14:38:37
Those were the days my friends, I remember them well. If you remember the things 'Everton' going on that season. Just another couple of players needed, Manager bit defence minded despite the coat and image, one or two players were crap and the board hadn't a clue. We have moved a million miles yet following the Blues seems unchanging.
Dave seems back in love with footy and it only seems last week that he was ensuring big Bob walked on water. All the best Dave and Great piece Rob.
Adam Cunliffe
821
Posted 19/02/2013 at 17:08:21
@Dave Arrow,
If you are talking about THE Bruce Springsteen gig which my Dad has on DVD and insists upon watching almost as regulalry as the 3-1 Bayern Munich game then I am eternally jealous. My old man can be a right dick sometimes but I'll always be thankful for the Everton and Springsteen influence he has passed down.
Don't know what would've been better, seeing Bruce belt out Born to Run in 77, or watching from the Gwladys as Latchford scored a diving header. It sounds like you're one of them lucky bastards like my Dad that saw both!
Roberto Birquet
829
Posted 19/02/2013 at 13:27:14
I was about six or seven when Thomas played for Eveton, and we were very close to a championshipm team. At it's best, the midfield was D Thomas, A King, Dobson and Duncan McKensie is magic.
I loved him, and even for a long time wore my socks down round my ankles. An inspiration. I tried picking an all-my-time Everton team, and was bloody stuck between Sheedy and Dave Thomas. slightly different types. Pienaar might get it, but only if used tactically because of his Baines link up.
Went to very few games, as was depenent on med dad at the time, and we lived 20 miles away.
David Prentice
837
Posted 19/02/2013 at 17:53:34
Excellent read Rob. Love the bit about Shankly effectively disrupting the Blues from inside Bellefield, by telling Davey what the Reds players were on! Anyone remember the chant which went up whenever we won a corner? "It's a goal, it's a goal, it's a go go goal." And invariably it was.
One at home to Manchester City was classic. A cross which seemed to defy physics to dip into the six yard box where Latch, predictably, chose to dive-head it rather than shoot, into the roof of the net. Think the game finished 1-1.
PS. Andrew and Kev, You're right about scarves on wrist era. Definitely 76 through to about 78. My first shirt was the Umbro diamonds down the sleeves, V-neck job and I used to wear a silk scarf on each wrist and a woolen one tucked inside the V-neck of the shirt. Also a wrangler jacket with Winston Churchill-style UP THE BLUES sew-on badge. Thought I looked cool but sadly now know differently....

And while we're on the nostalgia trip. Anyone who hasn't seen the Granada documentary about the 1984 Milk Cup final PLEASE Google "Home and Away Milk Cup 1984" on YouTube. Be prepared to lose an hour of your life though. Actually make that enrich your life by an hour.
Classic stuff with fans in London and at Wembley, players in the dressing room and on the team bus and really moving social commentary too. Classic stuff.

Peter Warren
838
Posted 19/02/2013 at 08:25:54
Terrific read, I hadn't heard of Dave Thomas as before my time. Fascinating insight
Eugene Ruane
841
Posted 19/02/2013 at 18:22:22
Re the fashion, I always wonder what the makers of wrangler/Lee/Brutus made of things when they looked at their UK graph in the early 70s.
Every town in Britain with more or less the same sales but a massive drop when it came to Liverpool.
Always imagine some London rep in a call-box in Walton phoning back to head office.
"Yes sir...Flemings...FLEMINGS.....F-L-E-.....that's right sir...erm..Supatuf...no sir it's not really a boutique..."
Etc
One for the teenagers -
http://www.liverpoolmuseums.org.uk/mol/exhibitions/liverpoollives/graphics/large/flemings_jeans_label.jpg
Rob Sawyer
843
Posted 19/02/2013 at 18:31:31
Thanks for the feedback everyone - glad you have enjoyed reading it. Dave's value today (both financial and on the pitch) would be immense.
To those that did not see Dave play it is hard to compare him to present day players - perhaps an Ashley Young with a better left foot and improved end product or a Matt Jarvis with more pace, more skill and better crosses! The other player that Dave felt was similar in his era was John Robertson at Forest - another naturally right footed winger who was also devastating on his left peg. I still can't understand how Everton let him go in 1979.
John Gant
845
Posted 19/02/2013 at 18:41:05
Eugene #841. The North Face CEO must be laughing his bollocks off!
Paul Ferry
846
Posted 19/02/2013 at 18:29:48
Lovely stuff Rob. That smart away win at QPR was the first game of the season right (or was that the season of that Chelsea away match and Kensington High Street, cockney coppers telling me 'If you're hard enough to come down here then you're hard enough to walk that hill you cunt', when politely asking for a little help to walk up a hill THROUGH the Chelsea fans to get to the Everton side of the end); I got arrested hitch-hiking to the match.
And I was at that Leicester mauling, Eugene, went in a mini van, crappy ground, standing in the right-hand side of that stand down the side, a mauling, quite a bit of fisticuffs after the match, I remember.
Loved Davie Thomas, he was a bit of a cool guy too. Those were the days when you could drive back from Burnley or Newcastle or Notts Forest (remember that 0 - 0 game in November was it the year after they had won the league and we were on a great run and they had not lost at home for ages?) and go to Erics once back in God's city. 77-78, Everton and punk, ah what heady days!!!! And not long after I was a tidy little blue in pod and lascoste.
Eugene Ruane
848
Posted 19/02/2013 at 18:42:51
Apologies Rob for straying - get me on the 70s and one of those (TV) ripple dissolves happens (can't remember where I put my readers 10 mins ago, but remember in fine detail so much about this era)
As I said earlier, a fantastic piece about an immense player.
Paul McGinty
860
Posted 19/02/2013 at 20:25:37
Dave Thomas was a superb winger. I was at the 5: 1 QPR game when the Latch got 4. Thomas was great. That Coventry goal was an absolute peach. Latch and Thomas were made for one another Thanks for the interview .

Tim Welsh
866
Posted 19/02/2013 at 21:12:38
When I was thirteen I wrote to Dave Thomas pleading with him to stay at Goodison just before he went to Wolves...I still wish he had stayed.
Unique is a word that is bandied around too much...we will NEVER see the likes of this genius again.
Still my favourite ever Everton player.
Peter Mills
872
Posted 19/02/2013 at 21:15:36
Dennis (#782), when I was at college in the late 70s I played in a charity match against a Denis Waterman All Star 11. There weren't many stars, just Denis and the fella who worked Basil Brush and 9 of their mates. One of the lads decided to crock tough guy Minder Denis Waterman in the first minute, and he spent the next 89 moaning, "Fahcking Hell, lads, this is only a Fahcking friendly!"
I loved the Harold Ian shop but Temple Jensen was a bit more my budget. Jeans were always a problem due to my rather thickset thighs, so Flemings were a Godsend.
Rob Sawyer
887
Posted 19/02/2013 at 22:20:22
Dennis (782) - yes it was Dennis Waterman in the 1981 TV drama about West Auckland. I remember watching by chance about 20 years ago and having no idea of the connection to "our" Dave Thomas. It is an amazing story - you couldn't make it up.
Colin Glassar
892
Posted 19/02/2013 at 22:54:26
Thanks for that. It brought back some great memories of what, on their day, was a fantastic team. Pity it was broken up so early as that team would definitely had won the league.
I was there, on Gwladys St, when Latch scored his 30th goal. Happy days.
Andy Crooks
905
Posted 19/02/2013 at 23:44:23
Rob, for some reason I missed this magnificent article and the comments till now. A superb read. All that's missing is the great smell of Brut.
Paul Johnson
928
Posted 20/02/2013 at 09:02:30
Thanks for the memories Rob. as someone said in a na earlier post the guy could put crosses of serious quality into the box while sprinting at full pelt. They always seemed to be at a perfect crossbar height for big Bobby Latchford. does anyone remember the terrible shitty brown kit Coventry wore away. Great memories and a superbly put together article.
Christopher Timmins
948
Posted 20/02/2013 at 10:49:05
Rob, thanks for the memories, I was two young to remember the "Holy Trinity" team in the late 1960s. Latchford and Thomas were fantastic and 30 goals in a season was and still is some achievement.
Anto Byrne
140
Posted 21/02/2013 at 04:49:32
I am being a bit cynical but I remember that season where we had a 22-match unbeaten run. I stood on the Gwladys Street terrace that day Latchford volleyed home number 6. We had a very good team and were favourites to take to title.
Next thing you know, we have 5-6 player in contract disputes. Bob Latchford wanted away and couldn't be arsed, Dave Thomas wanted more money, the team was doing well so why shouldn't we put our hands up for more cash. The players blew it or they turned around and made it clear that without the extra dosh they would not be bringing a league title to Everton.
As much as Dave Thomas was a great player he was also a mercenary and, as with modern day footballers, nothing has much changed in the last 35 years.
Rob Sawyer
156
Posted 21/02/2013 at 09:52:29
Anto, from my interview I'm sure Dave only sought a pay increase in the summer of 1979 - 18 months after the 6-0 thumping of Coventry. As in all walks of like we want the best wage possible but I think the comments about mercenaries is a bit harsh...Dave could have gone to MUFC but had already given his word to Wolves.
Tim Jepson
237
Posted 21/02/2013 at 17:12:39
Thanks for that lovely article, Rob. Dave was a classical old-fashioned winger who like to hug the touchline. His great gift was his knack of being able to whip in accurate crosses without necessarily having to beat his marker - just a yard of space was all he needed - tailor made for an intelligent centre-forward like Latchford. Eleven of Bob's 30 goals in 77/78 came directly from Thomas crosses, and then you can add on the others he set up for other players and the odd one he scored himself - small wonder the Blues finished as top scorers that season under Gordon Lee, a manager often dismissed as being defensive.
Dave highllights the triangle he formed on the left hand side with Martin Dobson and Mike Pejic. The team of the late 70s was as lobsided as the present one! Dobson and Pejic are both underrated in my opinion. Dobson was so cool and calm and could chip in with 8 or 9 goals a season while Pejic was a tough tackler with a sweet left foot. The team went rapidly downhill when he got injured in December 78.
I didn't know about Shankly's influence in him asking for a pay rise. The club, though, would have none of it and Gordon Lee consigned both Thomas and Latchford to the reserves for the start of the 79/80 season despite a crop of injuries. Dave eventually left, of course, while Latchford eventually settled his differences and returned to the then struggling team in October. Despite that unrest I don't think it had anything to do with the team's decline - the run of poor results coincided with a run of games on icy pitches, injuries to key players, and a lack of strength in the 1st team squad..... sounds familiar again!
Dave also mentions the fine work done by the Former Players' Foundation in providing help for players of his generation, and those of the 50s, 60s and 80s. Every Evertonian should feel proud of this and the fact that several clubs, including the likes of Barcelona, have seen fit to emulate them. All donations to them are put to good use, or you can buy the e-book to read on a kindle, computer or tablet, 'Everton in the 1970s' which contains match reports on every competitive game played by the Blues during that decade with all proceeds going to the Foundation. You'll find a link to it on their website http://www.evertonfpf.org
Liam Reilly
242
Posted 21/02/2013 at 18:01:04
Great read
Dave Thomas was one of my first hero's growing up - cracking player. Thanks for the insight into why he left. Philip Carter - lifelong President - Jesus Wept.
Alastair Donaldson
276
Posted 21/02/2013 at 19:52:22
Dave was the reason I supported EFC..... as a young teenager I didn't realize you couldn't switch clubs, so when he did, I did too.... Blue ever since. What a player though and part of a really good team at Loftus Road...sadly a real contrast with the bunch of mercenaries they are now...imho.I've still got a set of photos (real ones) of rangers 1st X1 from back then.... all larger than life characters, Parkes, McLintock, Givens, Francis, Bowles and the GREAT Dave Sexton.... I might have kept with them if they'd won the league that year!
Keith Edmunds
343
Posted 22/02/2013 at 05:21:36
I seem to recall someone placing a combined bid for Thomas and Latch, Anyone remember that, and who it was, and did it not happen because one of them wasn't interested?
Anto Byrne
355
Posted 22/02/2013 at 09:29:44
Hey Rob, are there any other former players that would be keen to give you an interview? Mick Lyons lives around the corner from me and I still have a beer-stained coaster that Mick signed along with Billy Wright and Laurie McMenemy.
For those guys who worked at Vauxhall Motors in the seventies (76-79) we used to be treated to an hour of insight from prominent people in the game.
Gordon Lee was once asked his opinion on continental players coming to Everton. He dismissed the thought as fanciful saying the language barriers presented too much of a hurdle. Ardiles anyone? Joe Mercer and Malcolm Allison was a rip-roaring treat to the senses.
Steve Lowe
382
Posted 22/02/2013 at 12:45:22
Great interview.... but I can't help thinking how much having tea with Bill Shankly may have turned his head and filled him with shit to ruffle the Blues at the time, being the auld arse he was!
Liam Wilson
506
Posted 22/02/2013 at 19:54:10
Didn't Dave Thomas keep Ronnie Goodlass out of the first 11?

Mac Lloyd
642
Posted 23/02/2013 at 11:21:37
Great insight from a great player. The Coventry game was my very first, 9 years old in the upper Gladwys, how could anyone not want to follow that!
You can catch some of those games on The Big Match revisited on the ITV Player, I watched the Blues v Bristol City the other day, 1979, 4-1, Andy King hat-trick and a stunner from Billy Wright. I know it's a tired old cliche but they used to play on allotments in those days, the pitch was so hard some of the players were wearing trainers. Just one sub, who sat on the bench in a sleeping bag. Marvelous.
I better stop before I say "jumpers for goalposts".
Rob Sawyer
826
Posted 23/02/2013 at 19:26:53
Hi Anto
Rob Sawyer
828
Posted 23/02/2013 at 19:27:41
Hi Anto (355), I have a couple lined up but would be delighted to speak to Mick Lyons if contact could be made.
Keith (343), Dave seemed to recall that Wolves were also after Latchford in 1979 but was not 100% about it.
Sorry about my blank message at 826 - tablet troubles!
Rob Sawyer
978
Posted 23/02/2013 at 23:49:05
Tim Jepson (237) pls can you drop me a line via robsawyer1970 "at" gmail.com ?
Thanks, Rob
Add Your Comments
In order to post a comment, you need to be logged in as a registered user of the site.
Or Sign up as a ToffeeWeb Member — it's free, takes just a few minutes and will allow you to post your comments on articles and Talking Points submissions across the site.
© ToffeeWeb