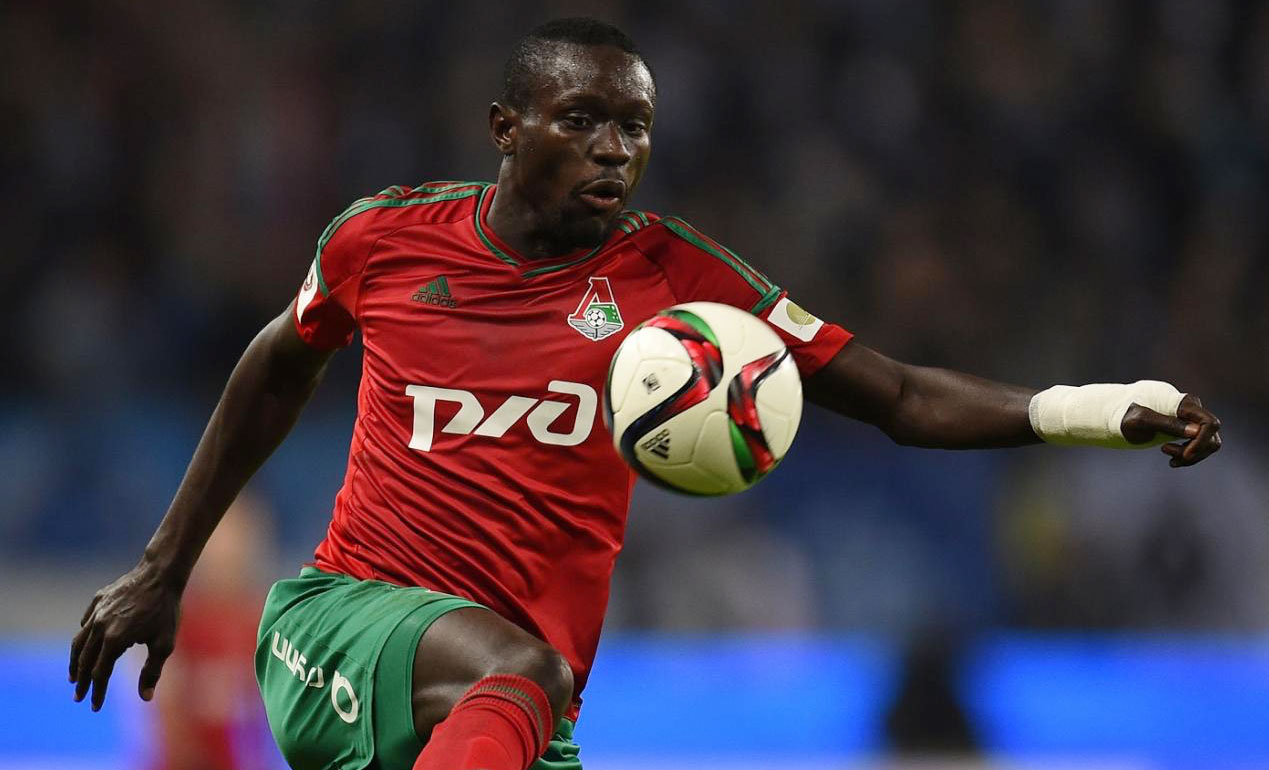 With the January 2016 transfer window winding down and Everton's squad wekeaned to a degree by the sale of Steven Naismith to Norwich City, Roberto Martinez moved to add some firepower and pace to his attack in the form of Oumar Niasse from Lokomotiv Moscow.
The manager had had the Senegalese striker watched closely since the previous October as he enjoyed a prolific spell and Martinez would followed up his interest with a firm offer for Niasse that end with him joining the Toffees on deadline day on 1st February in a £13.5m deal.
Relatively unknown to most observers in the Premier League prior to that point, Niasse became Everton's third-most-expensive signing in the club's history behind Marouane Fellaini and Romelu Lukaku.
Reportedly scouted by the likes of Manchester United, Chelsea and Tottenham and approached by Monaco and Bayer Leverkusen recently, Niasse ultimately favoured a move to the Premier League and the northwest in partcular to be close to his wife who worked in Manchester.
The Senegal international was described as having blistering pace and ability to lead the line on his own. ToffeeWeb spoke with Russian Football News writer Ilya Sokolov who explained that, "unlike many foreigners who come to Russia, Niasse didn't lose his passion.
"He can shoot from distance, his opening is good, his dribbling is unpredictable. He has some problems with finishing, though. I hope it doesn't become a problem. In Russia he still managed to score many goals."
Writing for FourFourTwo, Michael Yohkin described Niasse's strengths and weaknesses in a bit more detail, explaining that he is quick and strong but is averse to using his left foot and needs to be feel wanted.
Niasse is a versatile and multi-talented player. He is very quick and physically strong, willing to take on any defender. His right-footed shots are fierce, and he is dangerous not only in the penalty area, but from long range as well. The Senegalese is good in the air and knows how to position himself. Having played on the flank in his early days, he possesses sound technical skills.

One of the Niasse's major strengths is his unselfishness. He will usually pass the ball when a team-mate is in a better position, and the number of assists he provided in Turkey and Russia speaks for itself. He is also a very hard-working striker who covers a lot of ground without the ball and loves to chase defenders. In short, he has a potential to become a good modern striker.
Niasse started his career at Ouakam in his native Senegal before moving on loan to Norway following a successful trial with Brann Bergen in 2012. Niasse came on loan with an option to buy from Ouakam of Senegal, only to be rejected by mid-table Brann after playing just three games. He joined Akhisar Belediyespor the following season and was snapped up by Lokomotiv the summer after that, signing for the Russian club in a £4m deal.
He was voted the Russian League's player of the year for 2015 in a newspaper poll, the results of which have since been questioned due to the suspect nature of the voting, having scored 8 goals in just 13 starts (with six assists) and notching two goals in four games in the Europa League. Only Brazilian star Hulk was involved in more goals in the Russian League that year.
His introduction to Premier League football, however, turned out to be fraught with difficulties, apparently down to lack of fitness, as he had not played since the previous November, and a wrist problem that needed a minor operation. Starting with his debut as a substitute in an FA Cup tie at Bournemouth, he made a handful of aimless cameo appearances in the last few minutes of some games, totting up a grand total of just 45 minutes on the field in his first three months with the club.
In April 2016, as more questions began to be asked why the striker was able to play for his country but not for Everton, Martinez blamed the player's protracted attempts to get used to the English game as the reason for his lack of playing time. The Catalan said that any playing Niasse got over the last month of the season would be a "bonus" but he ended up starting two games in succession against Bournemouth and Leicester City, failing to convince he could live up to his hefty price tag in either appearance.
Things got worse for him in May when he was arrested by Greater Manchester Police on suspicion of assault, and bailed pending further enquiries later that month. He would rejoin Everton for their 2016 pre-season training, and was given a 45-minute opportunity against Barnsley to show the new manager, Ronald Koeman, there was something to justify the Russian accolades, the massive transfer fee, and the fabulous £50k/week salary.
But all he could muster was a horrible display of mistakes, clumsy stumbles on the ball, and a clear chance on goal where hit the post. His chance blown, it looked very much like the future would involve a move back east, this time to Turkey and Galatasary on a season-long loan after he was not given a squad number for 2016-17. Another contender for the worst possible Everton transfer ever!
He would go on to play for Unsworths's Under-23s, scoring six goals and contributing significantly to their ultimate winning campaign oin Premier League 2. However, before he could savour that delight, he was shipped off on loan to Hull City and acquitted himself well enough but was unable to save them from relegation back to the Championship.
He was at least given a squad number for Koeman's second season, but seemed destined to join Crystal Palace, only they refused to pay his agent's million-pound-plus fee and the transfer collapsed on deadline day, leaving Niasse as another reluctant retainee alongside Barkley and Mirallas.