Everton vs Tottenham Hotspur
08/12/2012

Comments
(39)
jump to end
Match Preview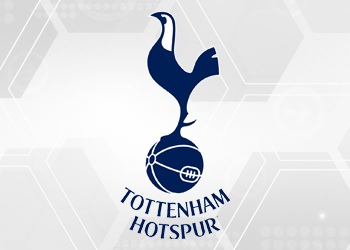 Just one win in nine Premier League matches now, an average of one goal a game in their last four, and Nikica Jelavic on his longest goalless stretch since joining the club back in January. And yet going into what is a vital game against a top-four rival in the form of Tottenham, Everton sit three points off Chelsea in third coming into the weekend and are right in the thick of the Champions League race.
Unbeaten at home and with a slew of draws under their belts in the first 15 games of the season, the Blues have kept pace with the clutch of clubs who have their eye on Europe despite an iffy patch of form where they have let themselves down by not fully capitalising on winning positions. The top half of the table may have become very tight as a result — only four points separate 12th from 6th — but David Moyes's side remain well-positioned.
Their hopes of Champions League qualification will continue to be tested throughout the December programme, with tricky, back-to-back away games at Stoke and West Ham and a home game against Chelsea at the end of the month still to come. But they can make a statement, both to themselves and their rivals, with victory over in-form Spurs this weekend.
After a rocky start, Andre Villas-Boas appears to have steadied the ship down at the White Hart Lane, with his side on the roll in the Europa League and on a three-match winning streak in the Premier League, the latter having propelled them past Everton and into fourth place last week.
The Blues, though, having survived stern tests against Arsenal and Manchester City in the last 10 days, will feel as though they can take on anyone, particularly if, as is hoped, Kevin Mirallas is able to play some part after recovering from a hamstring injury.
The Belgian has been back in training for over a week now but Moyes said in his pre-match press conference that he and fellow recent absentee, Seamus Coleman, have only an "outside chance" of playing. The manager has made a habit of playing his cards close to his chest with the press in recent weeks, though, and Evertonians will be hoping this is more of the same and that Mirallas will play.
If he does — and barring any late surprises, of course — Moyes could potentially field what many feel is his strongest line-up; with Tony Hibbert at right back, Darron Gibson in central midfield, Mirallas on the right and the red hot Marouane Fellaini playing off Jelavic up front.
Perhaps the only debate would concern his best central defensive pairing, with Phil Jagielka and Sylvain Distin appearing to shade the argument over any combination involving John Heitinga in the Blues' most recent outings.
Spurs will likely be without four first-team players when they come to Goodison for the first time since they lost 1-0 to Jelavic's goal in February. Gareth Bale pulled a hamstring at Fulham last weekend and is ruled out alongside Michael Dawson and neither Scott Parker nor Benoit Assou-Ekotto will be ready.
But, as always, they have depth in midfield so Villas-Boas should have no problems replacing them and, in Jermaine Defoe, he has one of the top flight's most in-form strikers who has 13 goals in all competitions. Keeping him quiet will be high among Moyes's priorities, as will ensuring that his team maintains momentum throughout the 90 minutes and doesn't allow Spurs to get into any attacking rhythm or hit them on the counter-attack.
Another wrinkle, in a season already seriously damaged by refereeing incompetence, is the presence of Kevin Friend who has yet to come out of officiating an Everton match with any credit. With no recourse, though, the Blues will just have to get on with it and hope for the best.
Victory wouldn't just bring the Blues level on points with this weekend's opponents — it would also provide a massive boost in confidence and self-belief to a side that has found it hard to win games over the last couple of months despite still leading the league in shots on goal.
Referee: Kevin Friend
Kick-off: Sunday, 3pm
Reader Comments
Note: the following content is not moderated or vetted by the site owners at the time of submission. Comments are the responsibility of the poster. Disclaimer
Susong Hermawan
932
Posted 08/12/2012 at 06:34:28
3 points please...COYB!
Adolf Ng
934
Posted 08/12/2012 at 07:19:07
3 points at all cost ~

Paul David
942
Posted 08/12/2012 at 09:25:03
Jesus, 1 win in 9, I didn't realise our form was that bad. How are we still so far up the league? We need to start picking up wins and fast.
Matt Traynor
943
Posted 08/12/2012 at 09:31:50
Kevin Friend.

Great, just great....

That'll be 1 win in 10 then, irrespective of how we play.
Andy Meighan
944
Posted 08/12/2012 at 09:37:24
We would have been better off winning four and losing four of those games. I get the feeling these draws could cost us at the end of the season and you get the feeling there's another one coming Sunday. While the point against Man City was a good result, the points dropped against a poor Arsenal side and an average Norwich side could prove catastrophic come the end of the season.

That said, if Mirallas is fit and we're at full strength, and hopefully Bale is out for them, then there's a good chance we can buck the trend. No team fancies coming to Goodison Park — even the top sides. The worrying thing is the lack of clean sheets...
Jamie Barlow
949
Posted 08/12/2012 at 09:48:58
I hope one of Mirallas or Coleman are fit. Preferably Mirallas but Seamus can do a good job on the right.
Spurs are without Bale and Ekotto so we should be looking at having some fun down the right.
Jelly opened his Everton account against these lot. Let's hope he kicks on again on Sunday.
Terry Myers
957
Posted 08/12/2012 at 10:28:24
All I ask for today is a referee who is not anti-Everton. I know they are very few and far between and Kevin Friend is a nob but, barring any incompetence from the ref, we'll win this game quite comfortably.
Tom Bowers
962
Posted 08/12/2012 at 11:52:08
Nothing can be taken for granted. Spurs have some missing but always play well at Goodison Park. Everton are in a draw mood at the moment and it would be great if they can snap out of it tomorrow to reward the excellent forward play.

Mirallas may only be on the bench as I see it but Moyes fooled us with Bainsey's selection last week when we thought he would be missing so you never know. With Defoe, Dempsey and Adebayor playing, Everton's defence cannot afford any complacency.
Patrick Murphy
010
Posted 08/12/2012 at 17:54:43
A difficult game ahead and a game we must win or at very least not lose.
It looks increasingly like Chelsea, Spurs and Arsenal are the main contenders for the 2 remaining top 4 places assuming that the Mancs don't' implode, even the Europa League may be out of reach if we don't get something out of tomorrow's match.
It may help if the ref gives us a soft penalty at home – like many other top contenders seem to benefit from... but don't hold your breath.

Kevin Day
040
Posted 08/12/2012 at 22:31:43
3 - 0
Tom Bowers
046
Posted 08/12/2012 at 22:44:47
A win would be very welcome as we have waited so long it's getting a little scary. Everton could jump back to fourth with the win and keep RS at bay, especially if they win at West Ham, one of their favourite haunts.

Hopefully Mirallas won't be needed. No good rushing him back. But big games needed from Peanuts and Ossie in support of Fella who is going to be more and more heavily marked.

Let's hope for a decent refereeing performance. Some of today's decisions were positively abysmal.
Tony Twist
047
Posted 08/12/2012 at 23:23:54
it will be a true test of how far we have come, or rather how little has changed. Come on, Moyes prove me wrong.

Nothing would make me happier than for us to give them a good 3 - 0 hiding but I feel we are not as good as our lofty position suggests. Lets be professional, get ahead in the game and stay ahead; we need wins, not draws... not pretty football.COYB
Colin Wainwright
048
Posted 08/12/2012 at 23:33:43
Got a good feelin' about this. Usually means we'll get twatted.
3 - 0 (Jelavic, Fellaini, Baines)
Peter Barry
068
Posted 09/12/2012 at 05:53:07
Yet another Manager had to say 'The Referee was atrocious' again yesterday in the Arsenal game... Strange hey how it's always the 'Big Four' and the RS who seem to benefit from crap refereeing and match day officials' decisions far more than do other teams.

We can only hope for a 'fair' referee for today's game against Spurs, but who knows what we will get as the standard of refereeing in this season's Premier League has so far been abysmal to say the least.
Anto Byrne
070
Posted 09/12/2012 at 07:07:21
I knew WBA would not be allowed to keep their lofty position, two penalties for Arsenal (one a real gift aka Citeh).

Yes if we think we are being hard done by from the officials then we are not alone. The favoured teams are again getting the decisions.

This brings us to today's game and it will be interesting to see if we get anything from these men in black. A win will put us back into contention and a loss will leave us wondering why we bother.

It's of course Everton and regardless of the result we will be back for more next time around. I want a win today. Perhaps I'm asking for too much?
Paul Johnson
072
Posted 09/12/2012 at 07:53:42
Had a good feeling about this game for weeks now. 3-1 up to fourth place. I believe we are as good as any outside the top 2 and they have only took one point from us this year. It is very difficult to gauge were we are but I watch Arsenal and Chelsea and our first eleven is more than a match. Hope Mirallas is fit as I think we would have had a real chance of beating City last week as his pace as an outlet.
Peter Thistle
079
Posted 09/12/2012 at 08:42:12
Sky Sports is showing the Manchester derby and West Ham v RS on the football special tonight / tomorrow early morning, sadly no match choice. Everton don't feature other than brief highlights of the goals. Why do they insist on focusing on the shite when they are playing a mid table clash while Everton and Spurs are playing a top 5 battle that's far more relevant ( ignoring my bias ).
Winds me up....

Peter Barry
081
Posted 09/12/2012 at 09:14:37
The Man City-Man Utd, Everton-Spurs and the West Ham-Liverpool games are all on here live tonight, starting with the Manchester game live at 9:30 pm Bali time and the Everton game at 11pm. So I am getting ready to see some decent football.

My preferred results would be a Manchester draw an Everton win and a RS drubbing. But let's see what the footballing Gods deliver. Off out to dinner in the next hour or so to reward the wife for all the TV boredom to come for her.
Alan Rycroft
083
Posted 09/12/2012 at 09:20:43
Yes Peter I sympathize,
I won't be able to see the game either. This is a must must win I am getting tired of all the draws, it's not the People's club but the draw draw club! Let'
s have a cracker with loads a goals God's sake and hopefully from our side! Cuumon you Blues!
Alan
Patrick Murphy
084
Posted 09/12/2012 at 09:16:35
Peter it's Christmas time and it's important to have plenty of coverage of the most popular clubs in order to sell as much merchandise as possible. I nearly choked on my tea last night when the trailer for RS v Fulham match came on it was virtually a statement of intent that RS would be challenging for top 4.
Never has a team done so little for so long to obtain maximum live TV coverage.
Phil Sammon
087
Posted 09/12/2012 at 09:50:58
Tony
No pretty football? Why do people say this? Don't you enjoy the team playing well? I wouldn't mind but it is effective. Our problem has simply been not taking our chances. The build up play has been fantastic.
I can't remember the last time we had a decent referee. I don't want Everton to get penalties we don't deserve...I just want a ref that doesn't repeatedly screw us.
Phil Sammon
088
Posted 09/12/2012 at 09:50:58
Tony
No pretty football? Why do people say this? Don't you enjoy the team playing well? I wouldn't mind but it is effective. Our problem has simply been not taking our chances. The build up play has been fantastic.
I can't remember the last time we had a decent referee. I don't want Everton to get penalties we don't deserve...I just want a ref that doesn't repeatedly screw us.
Steve Pugh
091
Posted 09/12/2012 at 11:06:34
Phil, don't you remember all those people last season saying that they would be happy with more draws and losses just as long as we played attractive football. Where are they now?
David Hallwood
092
Posted 09/12/2012 at 11:24:28
Abandon Clichés! Abandon Clichés! Every game is a must win; would I be happy with a point from today's game, not really but I'd take it over a loss (cliché time again) and even if we do draw or lose, there's still 66 pts going begging.
This is a tough game today, and weirdly enough I would like a clean sheet, a spawny 1-0 win over a 4-1 that would do nicely with our increasingly erratic goalie a spectator
Eugene Ruane
094
Posted 09/12/2012 at 11:11:39
Steve Pugh (091) - You say...
"Phil, don't you remember all those people last season saying that they would be happy with more draws and losses just as long as we played attractive football. Where are they now?"
ALL those people?
Well I'm not sure what Phil remembers but I don't remember anyone saying that.
I DO remember people (like me) saying (pre second-half Swansea) our football is clueless, dumb, without imagination, predictable, shite to watch AND....doesn't guarantee results or anything else.
The bit about being "happy with more draws and losses just as long as we played attractive football" is nonsense.
Are you suggesting because our football has improved, supporters should shut the fuck up and NOT discuss failings or should NOT want more?
Yes our football has improved ten-fold since in recent months and I'm much happier about what I'm watching.
But remember, there is a big difference between happier and happy.
I think Phil (Sammon) hits the nail on the head but would add as a problem that needs sorting - 'woeful final ball'
Paul Dark
095
Posted 09/12/2012 at 11:34:59
Let's hope Mira is fit. I pray that Moyes will drop Osman ... but he won't. This is a game where we need to score the first goal.
Carl Peters
097
Posted 09/12/2012 at 11:39:34
The way we're playing, it's only a matter of time before someone gets a fucking good hiding... Oh how I'd love it to be Spurs. COYB
Danny Kewley
099
Posted 09/12/2012 at 11:48:00
3-1 coytoffffffffffffffees!
Ian Bennett
101
Posted 09/12/2012 at 11:55:31
Clean sheet and a couple of goals please. No mistakes at the back, and take your chances is the order of the day, as both long over due.
Brent Stephens
102
Posted 09/12/2012 at 12:00:51
Paul, Moyes won't drop Osman because he's playing very well. Your alternative?
Ged Simpson
103
Posted 09/12/2012 at 12:33:20
"Fellaini commits to Everton" is Sporting Chronicle headline and others.
So - what are you ? Enjoying this great news or a misery because........well because you're a misery ? Or some smart arse with in-depth insight that us simpletons cannot grasp.
Seems good news to me and my view of footie is 1 day at a time - it's enjoyable then.
Eugene Ruane
107
Posted 09/12/2012 at 13:03:36
Ged (103) - I'm enjoying it and I believe in it 100% because it's been written in a paper or two.
In fact I've just opened a bottle of Champagne I was saving to celebrate this wonderful news.
It's GREAT that he has committed to Everton and will (surely) be with us for a long time to come.
As for those who question things, what miserable idiots and smart-arses they are.
COYB!!!!!!!!!!!!!!!!!!!!!!!!!!!!!!!!!
Ged Simpson
108
Posted 09/12/2012 at 13:28:39
Ah bless you Eugene.
Questions ? Oh so easy - much harder to blinker yourself, shut down an enquiring mind and just hope.
I have a similar view to the press but lose all scepticism if I see good Blues news.
Why - because otherwise I would no longer be a footy fan.
Mark Tanton
115
Posted 09/12/2012 at 14:15:40
I'm not a Hibbert fan, but that's harsh. I like to see Moyes drop players though, he doesn't do it often enough for me.
Mark Tanton
117
Posted 09/12/2012 at 14:16:37
Or is Hibbert not on the bench, and injured?
Jamie Barlow
118
Posted 09/12/2012 at 14:15:33
Who has kidnapped the real David Moyes?
Ian Bennett
119
Posted 09/12/2012 at 14:19:56
He's got to be injured. He's first choice rb
Davie Turner
120
Posted 09/12/2012 at 14:17:31
Eugene, people on here have gone on about rather playing 'good' football and not winning or doing well over the years, personally never took those statements seriously but they have turned up.
Anyway, to today's game, two good teams who play good football, should be a good game and we perfectly capable of getting back to winning ways, our strongest team is back, 2-0 win and a good Christmas on the way*
*Subject to terms and conditions at 5pm this evening
Ian Linn
125
Posted 09/12/2012 at 14:29:08
A win takes us 4th
Add Your Comments
In order to post a comment, you need to be logged in as a registered user of the site.
Or Sign up as a ToffeeWeb Member — it's free, takes just a few minutes and will allow you to post your comments on articles and Talking Points submissions across the site.