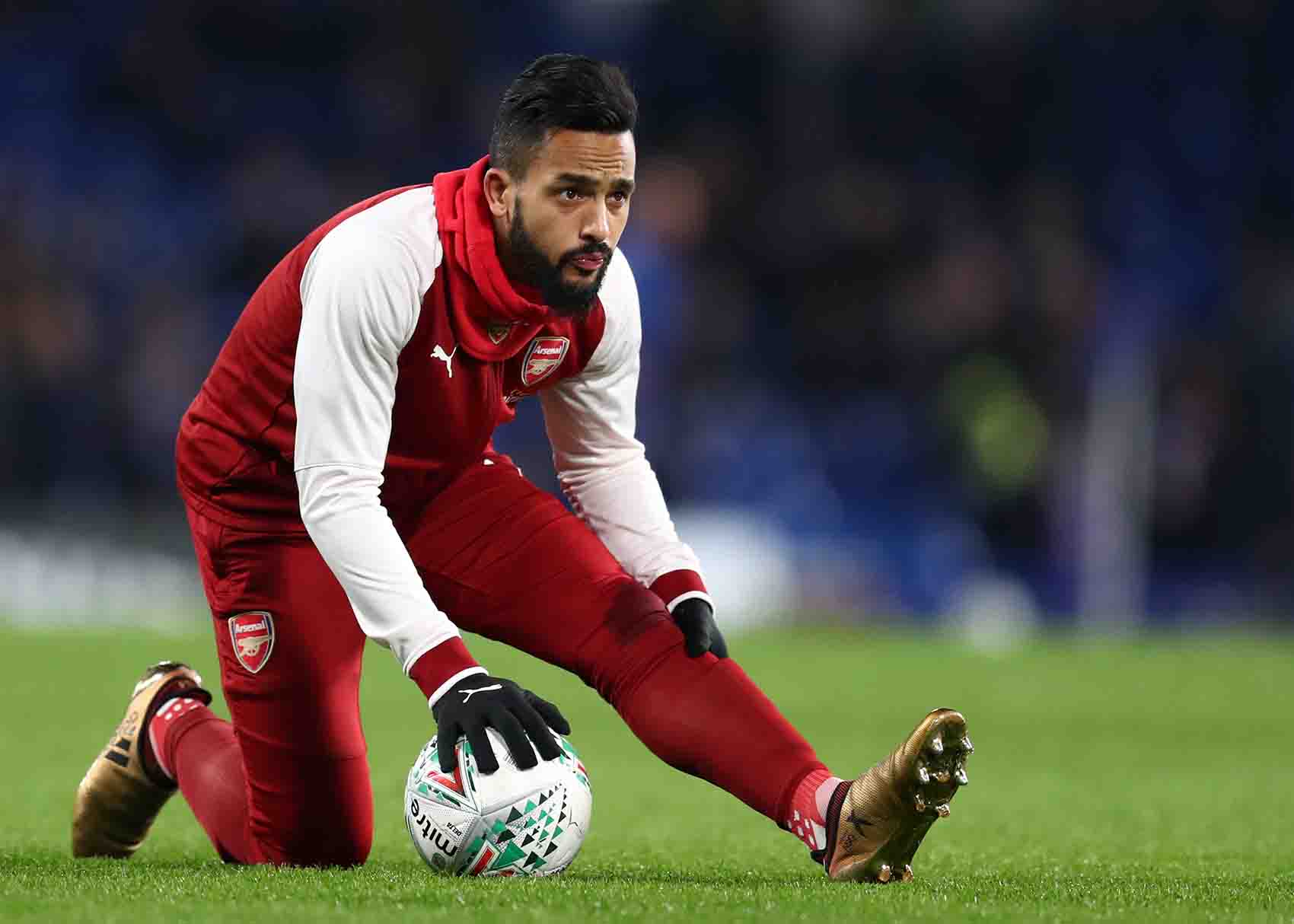 Theo Walcott completed a move from Arsenal to Everton in a £20m deal in January 2018, becoming the Blues' second signing in that transfer window.
The then-28-year-old followed Turkish striker Cenk Tosun through the door as manager, Sam Allardyce, and Director of Football, Steve Walsh, looked to strengthen a forward line that had struggled to put shots on target ― let alone score goals in recent matches.
Everton reportedly beat off competition from Walcott's former club, Southampton, to secure the England international's signature on a 3½-year contract and take their spending for January past the £40m mark.
Despite scoring 19 goals in 2016-17, Walcott had become peripheral figure at the Emirates Stadium and hadn't started a Premier League game under Arsene Wenger since April 2017.
He no doubt viewed his move to Goodison Park as a fresh start where he could put himself back into the mind of England manager Gareth Southgate ahead of the World Cup in Russia.
He joined Arsenal in January 2006 for £5m and has since earned 47 England caps but wasn't selected for Euro2016 and has since been overlooked by Southgate. In all, Walcott made 270 Premier League appearances for Arsenal, scoring 65 goals and providing 43 assists, having scored 4 times in 21 games for the Saints with whom he started his professional career in 2005.
Walcott says the lure of working with Sam Allardyce helped him make up his mindto join Everton.
"Sam was one of the main reasons why I came to the club," he told Sky Sports. "I wanted a manager like that who could get the best out of me.
"I had that short stint with Sam with England, and to see it now every day, the way the intensity of training is and how demanding it is, has been great."
He was instrumental in giving Everton their first win of 2018, scoring both goals in the 2-1 defeat of Leicester City, but could do nothing to reverse the ritual slaughter that befell his new team when they were severely humbled on his first visit back to The Emirates.
After a number of mixed performances where Walcott struggled with he lack of proper training and tactics under dionsaur manager Sam Allardyce, he did secure another important Everton win against Newcastle with a fine finish.