Skip to Main Content
« Youth Cup, 2004-05
Youth Cup, 2006-07 »

PAGE CONTENTS

This season's FA Youth Cup campaign was depressingly short for Everton's Under-18s Youth Academy side.
Results & Fixtures
This season's Everton FA Youth Cup campaign
Match Details
Team sheets and brief reports
Appearances
Appearance records and goals scored
Everton Under-18s, 2005-06 Everton Reserves, 2005-06
There are no replays in the FA Youth Cup. Ties must be settled on the night, with extra-time and then a penalty shoot-out, if needed. The semi-final and final are played as two-legged affairs. All matches must be played at the home side's senior stadium.
READING 3 - 2 EVERTON (aet)
FA Youth Cup 3rd Round
Wednesday 14 December 2005
Madejski Stadium, Reading
Everton: Jones; Irving, Molyneux, Dennehy (81' Elder), Holt; Kearney, Kissock, Phelan {c}; Downes (105' Connor); Anichebe, Vidarsson.
Subs not used: Clancy, Morrison, Densmore. Scorers: Kissock, Phelan (pen)
Yellow Cards: Kearney. Ref: Flynn Att: #
Reading went ahead on 24 minutes but Everton hit back straight away when a short free-kick was powered home by John-Paul Kissock. But Reading took the lead again on 55 minutes when Church scored from close range after a shot came back off the post. Everton battled back and Victor Anichebe had his shot cleared off the line before they finally forced extra time, Phelan scoring from the spot with seven minutes left after Vidarsson was brought down.

There were few chances in extra time until a controversial penalty five minutes from the end when Reading's Simon Church went down in the area. It appeared as if there was little or no contact, but referee Flynn gave the spot-kick and Scott Davies scored to put Reading through to a fourth round tie at Nottingham Forest in the New Year.

Match Reports: Everton Website icLiverpool.com
YOUTH CUP APPEARANCES, 2005-06
| Player | Apps (Sub) | Goals |
| --- | --- | --- |
| Jamie Jones | 1 (0) | 0 |
| John Irving | 1 (0) | 0 |
| Lee Molyneux | 1 (0) | 0 |
| Darren Dennehy | 1 (0) | 0 |
| Matthew Holt | 1 (0) | 0 |
| Alan Kearney | 1 (0) | 0 |
| John Paul Kissock | 1 (0) | 1 |
| Scott Phelan | 1 (0) | 1 |
| Aiden Downes | 1 (0) | 0 |
| Victor Anichebe | 1 (0) | 0 |
| Bjarni Thor Vidarsson | 1 (0) | 0 |
| Matthew Elder | 0 (1) | 0 |
| Stephen Connor | 0 (1) | 0 |
| Kyle Clancy | 0 (0) | 0 |
| Steven Morrison | 0 (0) | 0 |
| Shaun Densmore | 0 (0) | 0 |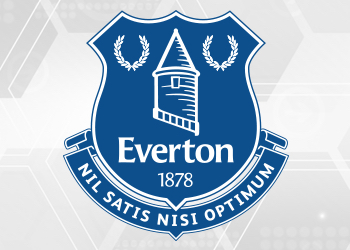 ---
Bet on Everton and get a deposit bonus with bet365 at TheFreeBetGuide.com
---