Skip to Main Content
« Youth Cup, 2005-06
Youth Cup, 2007-08 »

PAGE CONTENTS

This season's FA Youth Cup campaign ended prematurely yet again for Everton's Under-18s Youth Academy side.
Results & Fixtures
This season's Everton FA Youth Cup campaign
Match Details
Team sheets and brief reports
Appearances
Appearance records and goals scored
Everton Under-18s, 2006-07 Everton Reserves, 2006-07
There are no replays in the FA Youth Cup. Ties must be settled on the night, with extra-time and then a penalty shoot-out, if needed. The semi-final and final are played as two-legged affairs. All matches must be played at the home side's senior stadium.
MACCLESFIELD TOWN 0 - 3 EVERTON
FA Youth Cup 3rd Round
Friday 5 January 2007
Moss Roe, Macclesfield
Everton: Jones; Densmore, Rodwell, Irving, Dennehy; Harpur, Molyneux (71' Stewart), Morrison, Agard, Kissock (71' Spencer), Connor.
Subs not used: McEntagart, Elder, Imudia . Scorers: Connor (20'), Morrison (73, pen:75')
Yellow Cards: . Ref: ___ Att: 344
Match Reports: Everton Website icLiverpool.com
EVERTON 0 - 1 MILLWALL
FA Youth Cup 4th Round
Wednesday 17 January 2007
Goodison Park, Merseyside
Everton: Jones; Densmore, Rodwell, Irving, Dennehy; Harpur, Connor, Morrison; Agard, Kissock, Molyneux (70' Elder)
Subs not used: McEntagart McCarten, Codling. Scorers: None
Yellow Cards: Dennehy. Ref: ___ Att: ___
Match Reports: Everton Website icLiverpool.com
YOUTH CUP APPEARANCES, 2006-07
| Player | Apps (Sub) | Goals |
| --- | --- | --- |
| Jamie Jones | 2 (0) | 0 |
| John Irving | 2 (0) | 0 |
| Lee Molyneux | 2 (0) | 0 |
| Darren Dennehy | 2 (0) | 0 |
| Jack Rodwell | 2 (0) | 0 |
| Steven Morrison | 2 (0) | 2 |
| John Paul Kissock | 2 (0) | 0 |
| Stephen Connor | 2 (0) | 1 |
| Ryan Harpur | 2 (0) | 0 |
| Shaun Densmore | 2 (0) | 0 |
| Kieran Agard | 2 (0) | 0 |
| Matthew Elder | 0 (1) | 0 |
| Michael McEntagart | 0 (0) | 0 |
| Scott Spencer | 0 (2) | 0 |
| Jeffery Imudia | 0 (0) | 0 |
| Michael Stewart | 0 (1) | 0 |
| James McCarten | 0 (0) | 0 |
| Lewis Codling | 0 (0) | 0 |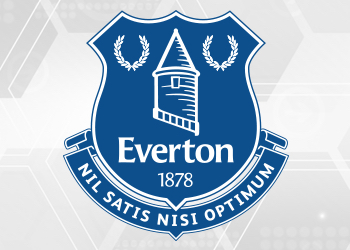 ---
Bet on Everton and get a deposit bonus with bet365 at TheFreeBetGuide.com
---