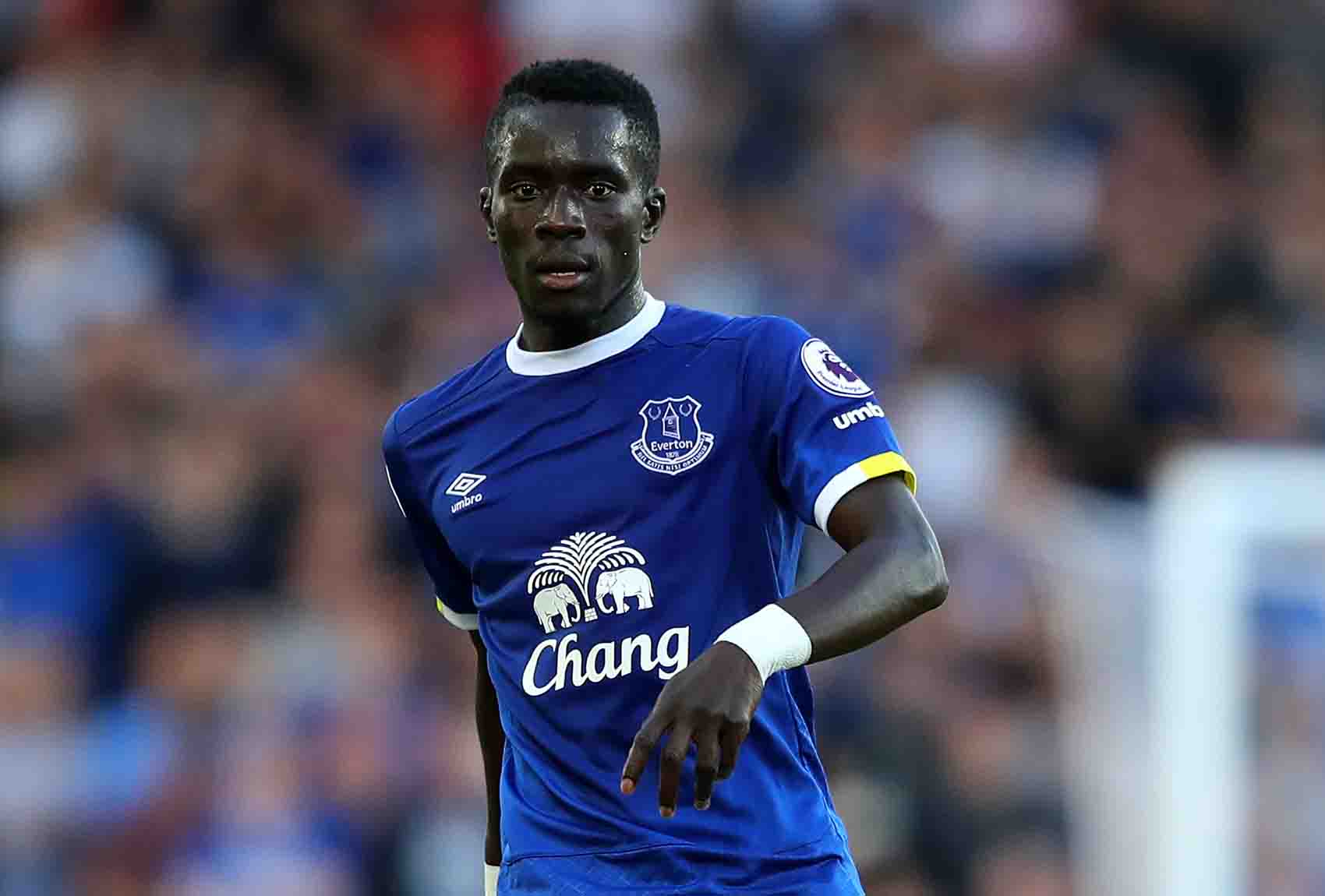 The wait for Ronald Koeman's first outfield signing was a protracted one as the Dutchman took the time to fully assess the squad he inherited from Roberto Martinez but it ended with the acquisition of Idrissa Gueye in a £7.1m deal from Aston Villa in early August 2016.
The midfielder became the second acquisition of the Koeman era following Maarten Stekelenburg's arrival after the club activated his release clause at newly relegated Villa which allowed him to leave for less than the Midlanders had paid for him the previous year.
Gueye was signed at the time from Lille by ex-Villa boss Tim Sherwood for £9m, one of a number of recruits from the French league that ultimately failed to gel into a team capable of avoiding relegation from the Premier League. The Senegal international was widely regarded as a bright spot in an otherwise poor side, however, and was seen as a big loss to Villa Park.
Koeman was reportedly in the running to acquire Gueye as Southampton boss before Sherwood stepped in but he got his man at the second attempt when he put pen to paper on a four-year deal at Villa Park.
"I am very happy to be here at Everton and I am very happy and excited to put on the Blue shirt to start the new season here," Gueye said after signing his contract. "Everton is a big team with big players and great fans. The manager told me he is very happy to have me here and that we will have time to talk about football after.
"Goodison Park is a very good stadium and the fans are very good, too. They push their team forward and I am excited to play there."
Koeman, meanwhile, highlighted the attributes in Gueye that he feels will improve the Blues' midfield.
"Idrissa will provide quality in our squad in the midfield and we want to increase the quality in the team," the manager said. "He was one of the players last season with the best record in interceptions and pressing in the midfield. We need this kind of quality and I'm happy to have him joining our Club."
Idrissa Gueye, wearing his middle name Gana on his Everton shirt, turned out to be quite the hidden gem in the early going as Ronald Koeman's side made a good start to the 2016-17 Premier League season with four wins and a draw putting them 2nd behind Manchester City, and the man getting the Man of the Match plaudits more than any other was Gana.
It came as no surprise to Rudi Garcia, who had seen the talent as his manager at Lille:
"Idrissa was very young when he was at Lille but he already had many qualities – and one of them was a very strong ambition. Even then he was a good, strong midfielder with a big capacity to run, a fantastic fighter and a very good man.
"The way to become a Premier League great is long and hard. But Idrissa is a hard worker so he will improve his level every season. I am sure of that."
Gueye was used largely from the bench during Lille's title-winning season but Garcia said his impact cannot be understated.
"He was training and playing at the maximum," he said, "So I took him with the first team. He is always listening and is a very clever player.
"He was a young player then just discovering the professional world. But with his confidence and the help of the big players, he was one of our most important substitutes in that fantastic winning season.
"I remember a goal he scored in the Europa League against PSV Eindhoven with an amazing long distance kick. He was special."
He settled in quickly and became the star man for the first half of the season, with some great displays to give Everton much-needed solidity in midfield, and was missed when he disappeared off to Afcon for the month of January. But strangely with Everton on a good run of results without him, he had a bit of trouble getting back into the team and re-establishing the momentum he had gathered over the first half of the campaign.
Things didn't work so well when Gana was paired with Schneiderlin. The two stoppers seemed to be overkill when playing at home, reducing Everton's already limited attacking options. An it was less effective away from home, EVerton going without an away win for almost a full year.
It wasn't announced at the time but the Football Association's records apparently confirmed that Idrissa Gueye agreed a new 5-year contract on 26 October 2017. The Senegalese midfielder put pen to paper on an improved deal that committed his future to the Blues until 2022.
"Everton is the right place for me and this is why I have signed my new deal," Gueye said. "I am very happy to sign a new contract with Everton. It is great for me and for the Club and I am very happy.
"I love the fans here. They have been great to me. They made it easy for me to sign this contract. Of course, I spoke with my family and my agent, but the love of the fans was really important and this is a really good thing for me."
Gueye did a decent job as a stopper – press, win the ball, give it off – but he should be discouraged from getting upfield and shooting. He is woeful. And his passing is not as accurate as it needs to be. However, he did amass some impressive statistics for tackles an interceptions.
Romours were rife that Paris Saint Germain were looking to sign him in January 2019, which would have been another example of Everton losing their best players to top clubs, a perennial barrier to the Club's advancement. But in this instance, the club seemed reluctant to sell, rejecting out of hand as derisory the first bid of £21.5M.
Stories appeared claiming that Gueye was desperate for his 'dream move', that PSG would come in with an improved offer anywhere from £26M to £36M, that he had submitted a transfer request... but the Everton hierarchy stood firm, with one source claiming that Marco Silva had threatened to resign as Manager if one of his best players was sold from under him.
It became clear, however, that Gueye was up for the move, but accepted the club's position in the end and buckled down: "It's really not in my nature to make a scene and clash with the board knowing they've done everything for me, that they've already been correct with me. They allowed me to stay in the Premier League after Aston Villa got relegated. I owe everything to this club and will continue to give everything for the club as long as I'm there," he told Canal+ in an interview.