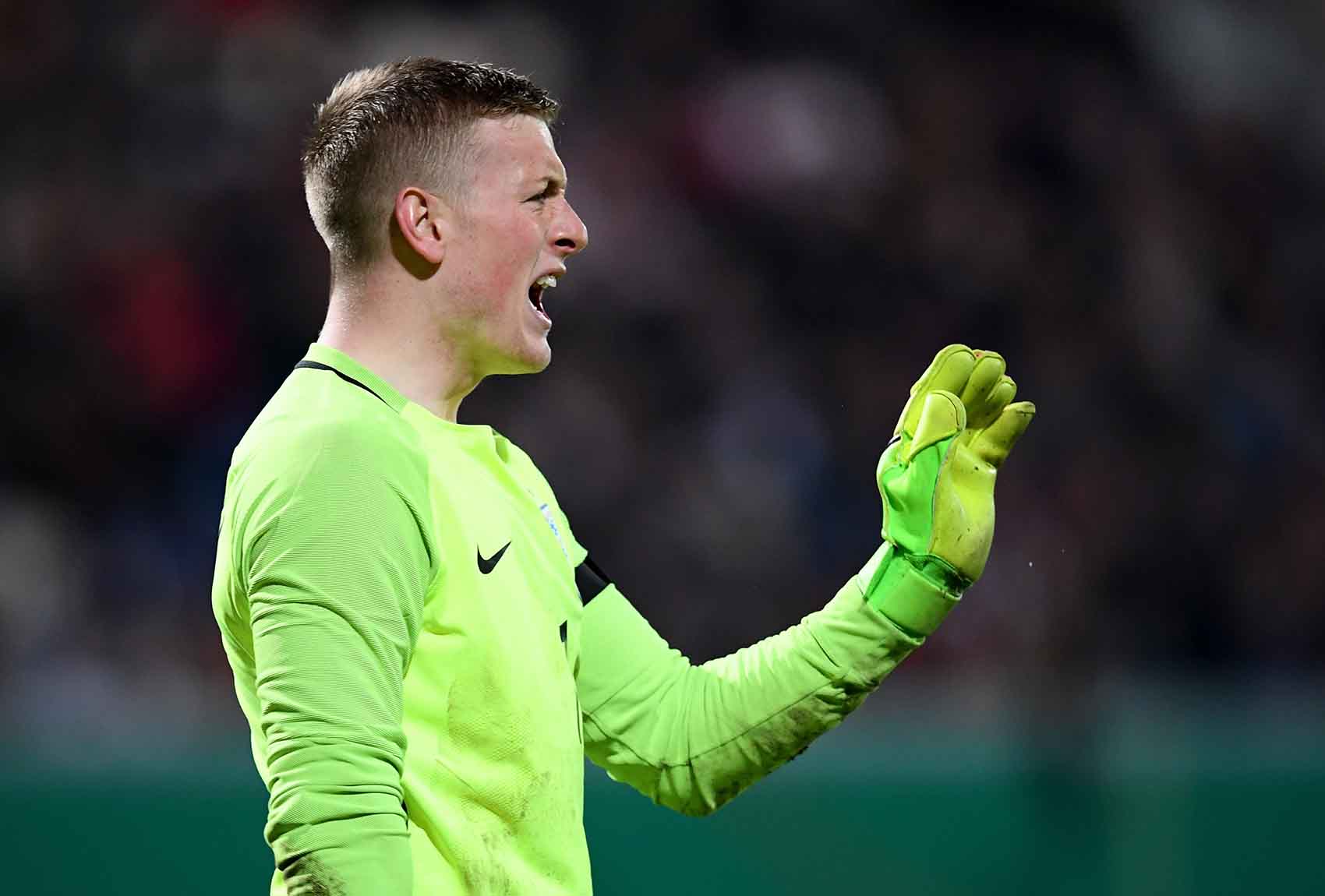 If a number of Everton supporters felt that finding a long-term replacement for departed veteran Tim Howard should have been a priority in the summer of 2016, incoming manager Ronald Koeman seemed prepared to fully assess long-time back-up Joel Robles while also drafting in compatriot Maarten Stekelenburg on a free transfer from Fulham.
Robles had finally displaced Howard as the first-choice goalkeeper at Goodison Park in the latter half of the 2015-16 season and while he initially found himself as second string behind Stekelenburg, he again earned the gloves under Koeman before his form faltered later in the 2016-17 campaign.
That left the Dutchman in no doubt that he did indeed need a new first-choice between the posts and he moved swiftly in June 2017 to sign rising Sunderland star Jordan Pickford in what had the potential to be a club record deal worth £30m.
Still only 23 at the time, Pickford had played just 31 times for the Black Cats which made his astronomic fee something of a talking point when the deal was announced. Most observers agreed, however, that the young 'keeper's potential was so big that Everton's outlay would ultimately end up being a bargain, especially if he went on to represent the Blues for the next decade or more.
Pickford would go on to have a solid if unspectacular first season for Everton, where he was almost by default uncontested as the Player of the Season — none of the others had even come close to performing as they should. His shot-stopping was generally effective, although he wasn't helped by a rather porous defence for much of the campaign, and some would decide he was not tall enough to be a great keeper — despite being the same height as Neville Southall.
Despite being picked by Gareth Southgate as England's No 1 for the Russia 2018 World Cup, the topic would reassert itself with a vengeance when Pickford, despite some increasingly confident displays, was criticized by many for failing to to save an excellent winning goal for Belgium in the final group game, with England already through to the Round of 16. Even his opposite number, Thibaut Courtois would chime in, saying "I would have saved it because I am 15 centimetres taller."
Perhaps that slur inspired the England keeper to show his mettle by pulling off a fine penalty save against Colombia, after Henderson had seen his attempt saved, enabling England to win their first ever penalty shoot-out. He would go a step further in the quartefnals, stopping not one but three certain Swedish goals with three tremendous saves that unequivocally won a place in the semi-finals for England.
He returned to Everton late into pre-season, not playing in any of the friendlies, but there was no doubt he was also Marco Siva's Number 1. Except in League Cup games... He would sign a new improved 6-year deal before the end of September, in part to stave off rumoured interest from the like of Chelsea.
In more exploits with England, Pickford was among the highlights of an incredible first half in Spain that saw England roar into a 3-0 lead, two of the goals initiated by the Everton goalkeeper's pinpoint distribution. After that, he produced another crucial penalty save for the Blues against Crystal Palace (H).