Everton — What the Papers Say, 1996-97
Evertonians generally have a healthy disregard for the print media. They often mis-report things about Everton, and are rightly handled with extreme caution by Joe Royle. In January 1997, the relationship between Everton FC and the print media reached an all-time low as they were banned from Bellefield by an irate Joe Royle following blatant baiting after a bad run of results. Unfortunately, this has made the media intent on revenge, with all sorts of ridiculous rumour-mongering...
Still, some of the stuff they write is more fair, and will be reproduced occasionally on this page, under the Fair Use copyright convention.

Everton go Forward by Royle Command – Alan Hansen, Radio Times, 22-28 Mar 1997
Nice One, Joe! – The Independent, Friday 21 Feb 1997
Southall keeps treading his own path on the sidelines – Electronic Telegraph, 18 Feb 1997
Phil McNulty Kicks Off: Duncan Ferguson – Liverpool Echo, 30 Dec 1996
Royle trains his Everton thoroughbreds to add craft to hard graft – Electronic Telegraph, 30 Nov 1996
Royle craves the sweetest success – Louise Taylor, The Sunday Times, 17 Nov 1996
Timeless talent keeps Southall sane – Russell Kempson, The Times, 9 Nov 1996
Andy Hinchcliffe – Reluctant Megastar? – Neil Harman for Soccernet, 8 Nov 1996
Barmby ready to rekindle flame – Henry Winter, Electronic Telegraph, 2 Nov 1996
Nick Barmby - Everton & England – El Tel (Terry Venables) in FourFourTwo, November 1996
Royle unrepentant in face of criticism – Colin Malam, The Sunday Telegraph, 27 Oct 1996
Royle puts his shoulder to the wheel – The Independent, 19 Oct 1996
---
AS THE TITLE RACE HEATS UP, JOE ROYLE'S EVERTON ARE OUT IN THE COLD
Alan Hansen, Radio Times, 22-28th March 1997: This season has gone all wrong for Everton. They had one of the best strike forces in the Premiership with Kanchelskis, Barmby and Ferguson - then Kanchelskis moved to Fiorentina in Italy! But Joe Royle's team should still field two top-class forwards against Manchester United at Goodison Park on Saturday.
Centre forward Duncan Ferguson is definitely the best in the air in the Premiership - by a mile - and he's very quick. At the start of the season he looked unplayable at times and he is still doing a fine job, but he can't do it all on his own. Nick Barmby is a young player who has all the attributes to become a great player, except one - consistency. He had problems at Tottenham Hotspur and Middlesbrough, and now he needs to settle properly at Everton. Barmby is 23 and you can't keep talking about his potential forever - he has got to produce the goods.
Everton's other problems have been injuries which have stopped Royle from fielding a settled team - and defence. Their defenders lack pace, which is why Royle was interested in buying West Ham's Bilic a few weeks ago. Everton struggle, especially at Goodison Park where the home crowd demands they get men forward. This makes them susceptible to being hit on the break, where poor organisation and lack of pace are exposed.
There's no better team at soaking up pressure and breaking forward than Manchester United so Everton will be tested to the full on Saturday. They won't be relegated, but Evertonians expect better than a mid-table position. They want European football and a return to the great Everton side of the mid-eighties.
Joe Royle did a great job at Oldham, and he won the cup with Everton in 1995. It would put smiles on faces all over Merseyside if they win on Saturday. Royle has to build for the future, but he is under pressure. Everton have a great prospect in Michael Branch, but it will be three or four years before he reaches his full potential. Evertonian's are not looking that far ahead: just like everybody else, they want it now - not tomorrow.'
---
From the Independent, (together with a picture of a pterodactyl alongside the unspeakable Elleray), 21 Feb 1997.
Joe Royle has been disciplined by the F.A for calling the referee David Elleray a pterodactyl. The prehistoric reference landed the Everton manager a disrepute charge at the F.A yesterday.
Elleray, a housemaster at Harrow school, knew exactly what Royle meant when he called him the name after the Blackburn game following the sending off of striker Duncan Ferguson. Pterodactyls were angular-headed dinosaurs, half-bird, half beast. Elleray took the comparison personally and Royle was found guilty of insulting language by the F.A hearing. He was ordered to pay costs,estimated at more than £1,000, and was warned about his future conduct.
Elleray claimed that Royle also swore at him but the manager said that he only used the word 'pterodactyl'. Royle was furious. As he pointed out, the Arsenal striker Ian wright has got away with calling a referee a 'Muppet' in the past. Elleray had sent Ferguson off for insulting him in a more conventional manner when he refused a penalty claim.
---
Henry Winter, Electronic Telegraph, Tuesday 18 February 1997. IN THIS season of the unexpected, where shocks leap from every fixture and fitting, it is still a surprise to discover Neville Southall keeping goal for Everton's reserves at Southport's modest Haig Avenue ground.
Two years ago, Southall was winning the FA Cup. Two months ago, he was still winning praise for his enduring excellence at 38. Now, following a poor run of results - culminating in the FA Cup defeat against Bradford City on Jan 25, his last first-team appearance - Southall finds himself out in the cold, replaced by Paul Gerrard, and pondering his future with Everton and Wales. He admits that both may have seen the last of him.
"I've gone from playing against Brazil, Argentina and West Germany to playing against Sheffield Wednesday reserves at Haig Avenue," said Southall, who has 90 caps and has missed only two of Wales' last 56 internationals.
"That's difficult to cope with. It may have been my last game for Everton. I would like to think not, but in my heart. . . yeah, I honestly believe it. I can't see Joe Royle leaving Paul out because Paul's done nothing wrong. Then again, neither had I, but the manager has more or less said goodbye. So I see my future somewhere else." But what if Royle recalled him? "I'd faint. It's not going to happen.
"It's no use getting bitter and twisted. I love the club, otherwise I wouldn't have been here 15 years, even though they tried to shove me out of the door a few times."
Southall has lost both his parents while playing for Everton. His father lay ill in hospital as Southall was preparing to play Nottingham Forest one year. "I had a choice to go home, to the hospital, or to play the game. I played the game. When I got home, he was dead.
"Nobody can question my commitment. I played with many injections and God knows how many times I've been in hospital."
Despite his efforts over all those years, Southall still gets hate mail, and even one or two death threats a year. "Some of the letters are ridiculous. Some question your ability and some want to kill you. I don't like picking up bits of paper with 'Oi, Southall, your wife and kid and you are dead'. I don't like seeing letters which say: 'If you don't do this we'll come round and burn your house down.' The supporters are very passionate but it doesn't mean they are always right."
The pressure mounted after a recent defeat. "When I picked up the paper, I thought there had been a disaster, with 3,000 dead, the way people were going on. You've got to get some perspective into football. If the lads think they are under pressure here, they ought to go and be a nurse at Alder Hey or work in Ford's where they are losing their jobs."
SOUTHALL needs to work. "I live in a nice house, drive a nice car, but money is not the be-all and end-all. I probably haven't got any money on me now. The most I spend a week is probably on petrol. There are other things in life.
"When I first met my wife, the DHSS stopped my money because I was playing for Bangor City and getting £10 in the first team and £5 in the reserves. I know what it's like to have nothing.
"I've worked six days a week for 18 quid, from seven till half-six as a chef, sweeper-upper and washer-upper. People make a big thing out of me being a bin-man but, to me, the job was there and I enjoyed doing it. It doesn't make me any less a person because I was a bin-man. It makes the people less because of the state they left their bins in. Some were awful.
"I also worked as a hod-carrier. When I started at Bury, I actually took a drop from being a hod-carrier to being a footballer. When we first moved to Bury, we had a rented house. We had to sell all our furniture to pay the electric bill. I was bringing home £80 a week. When I moved here [for £150,000 in 1981], I was on £300 a week.
"It was only when I signed my first long contract that I got some decent money. The wage structure here was £500 for years. When Everton signed Gary Lineker, that went to bits because they had to pay him decent money. People think I have been on fantastic money for 15 years, well I haven't. I've had a testimonial but I had to pay Celtic £70,000 of that. That's a lot of money. Why worry?"
If money does not motivate Southall, pride certainly does. Being dropped for the first time hurts. "I feel a great sense of injustice at the decision. There's no point moping about it. When one door shuts, another one opens."
The future may lead into management, as player-coach or player-manager. "Obviously, I'd like to start at Newcastle, Man United or Everton but you've got to be realistic. I'd go abroad if I had to. It's got to be a place where you've got a chance of success. If a chance came to go as a player, I'd look at that as well. I can't be too selective. I'll go out on loan to prove to people I can play. I don't think I should have to do that - and not at Haig Avenue. Everyone knows what I can do."
Already No 2 to Bobby Gould with Wales, Southall has been preparing for management for some time. "I've learned a lot from Bobby, probably more than he thinks. I watch him very, very closely." Ditto Peter Shreeves - "one of the most inventive coaches".
Southall has also acquired ideas from Goodison's management teams. "Over the last three or four years, I've looked at every decision they've made. I would think: 'Would I have made that decision?'. I'd like to think I could phone up the gaffer, or Willie [Donachie], for a bit of advice. The same with Howard [Kendall], Colin [Harvey], Peter and Bobby." From afar, Southall admires Alex Ferguson. "He is brilliant. He gets on people's nerves but he shows how positive he is about Manchester United."
Southall soaks up knowledge from every quarter: Crewe-Walsall on Saturday back to Euro 96, where he analysed how teams warmed up and played. "You take bits of everybody - Germany for the efficiency, the States for the drive and the way they put the entertainment on, Holland for the class, France for the flair.
"I know the way I want to play, the people I want to bring in, how I want it run. Managers are getting younger and younger. They are shaking it up a bit and we are seeing more attractive football. There's a lot in football that's fantastic and there's a lot that's rubbish. I'd like to think I could change things."
Southall reels off his plans. Using older players whose careers have stalled (a poignant one that), developing youth programmes and bringing in individual trainers for leading players. He wants to try out "subliminal messages" in training videos, encourage family audiences, and increase match-day entertainment, such as playing reserve games after the first-team.
A MAN apart, Southall has always held strong views, particularly on his own position. "The decline in goalkeeping, particularly British, is greater and greater. There's David Seaman and David James and after that you are struggling. Maybe Tim Flowers. But after that you are looking at Oggy, who's having a great season at Coventry." He admires Gerrard. "I've got to go, for Paul to flourish. He shouldn't be looking over his shoulder at me."
Even reflecting on his closing Everton career brings forth typical assertiveness. Winning the 1985 Cup-Winners' Cup was special, as was the League the same year.
"It proved we were a good team and that shut a lot of people up. It would have been nice after we won the Cup-Winners' Cup if the club had thrown some money at players [although Lineker did arrive]. We were a couple of players off being a great side. We lost the two Stevens [Gary and Trevor], which was a blow. Never replaced them, still haven't."
Wales may also be consigned to Southall's memory bank. A demanding new post is likely to signal the end of his international career. "If I got a job as a player-coach or player-manager, I wouldn't continue with Wales. It wouldn't be fair to the club."
Had he played his last international? "Yes, I could have done, but I try not to dismiss anything. There is so much politics in Welsh football. I get fed up with that. What Bobby has got there is a bang-your-head-against-the-wall job. That's difficult."
And off he goes, a singular man who has always trodden his own path. "Nobody knows what I do in my house apart from me and my wife and my little girl. That's the way I like it. Just because I don't court publicity, doesn't mean I can't do a job."
His next move is awaited with interest.
---
Liverpool Echo, Monday 30 December 1996: Duncan Ferguson stood at a landmark in his life last week. And soon - unless he gets his finger out - he will stand at the crossroads of his career. Ferguson reached 25. The age when potential and promise have blossomed into glorious achievement. The age when the doubts have disappeared. Not so with the self-appointed living legend of Goodison Park.
Ferguson's display and demeanour in Everton's capitulation against Wimbledon sparked doubts even among his believers - the men and women who treat criticism of this icon as heresy. The man himself coined the phrase "Fergie-mania" a couple of years ago. He has since given his followers very little to get manic about.
A single voice that cried out "get the legend off" when Joe Royle was contemplating substitutions on Saturday was not operating on some lone nut theory. He was right. On another day, when Everton had a full team out perhaps, Ferguson's performance could surely have warranted withdrawal. It was that lack-lustre.
Duncan Ferguson may live in a world where only the pigeons answer back, where his stoney-faced silence to the media puts him in a position where he feels he is above criticism at Goodison Park. Well, not any more. He would have been in for a shock had he briefly taken a seat in the stand on Saturday. The natives were quietly revolting.
The first murmurs of discontent aimed at Ferguson from a previously adoring Goodison were heard. And rightly so. Boss Royle was robbed of the spine of his team. It was a day for the big man to stand up and be counted – it didn't happen.
Ferguson offered up a couple of examples of awful finishing and ended up a limping, dispirited figure, surrounded by fresh injury doubts. The question that dare not speak its name two years ago now has to be asked: Just how good is Duncan Ferguson? The phrase "over-rated" is dangerously close to springing to mind at the moment.
We know how good he can be. Just ask Newcastle United. Just ask Manchester United. What we don't know is how consistent he can be. Everton need Duncan Ferguson firing all the time. Not when he's in the mood. Not when destroying high-profile opposition might grab a few headlines.
Six games a season is a fat lot of good to Joe Royle and Everton. Ferguson wanted to over-shadow Alan Shearer on the opening day. He did ... but only on the opening day. Since then Shearer has proved that Duncan Ferguson, giant though his talent is, does not deserve discussion in the same breath. It's hyped-star versus superstar.
Royle once finished another hymn of praise to Ferguson by stating: "He must be good. He keeps telling us he is." Well Duncan, let's see it. Game after game.
If Duncan Ferguson reads this and is angry – and he is an avid newspaper reader despite the image – then good. I'll be glad. It might finally galvanise this undoubtedly gifted young man into consistent action.
Everton have flourished without him. Even Scotland, God forbid, have done quite nicely thank you without the regular appearance of their Great White Hope.
Now is the time for Duncan Ferguson to come to the party. I'll be only too happy to tuck into humble pie once the turkey and Christmas pud have digested.
---
Henry Winter, Electronic Telegraph: IN AN intense, impatient world where expectations bedevil every manager, Joe Royle lives with a double demand at Everton. Goodison craves success but with a touch of style. Any silverware must be polished, writes Henry Winter.
Over the two years of his tenure, Royle has been criticised, but not now. Not now that his buoyant, balanced team seek to extend an eight-game unbeaten run against Sunderland at a sold-out Goodison today.
Songs of praise have replaced the sounds of censure. "I quite welcome it," Royle reflected at Everton's Bellefield training ground. "We have suffered. We've hardly been critically acclaimed in the time I've been here. People have been a little bit hard on us, considering the time in which it's happened. It's only two years to the day when I came here and we had eight points from 14 games."
Royle kept Everton up, won the FA Cup and then, last season, finished just outside Europe. "That is normally an achievement for a club that had been struggling for years. Expectancy then overtook progress."
The clamour for success was loud. In the Premier League's recent survey, the denizens of Gwladys Street were revealed as the most obsessed with their club. "It didn't surprise me," Royle, 47, continued. "I stood on the terraces here. I played in front of the terraces. I know what this club means to its supporters. We sold 23,000 season tickets this season, which is a phenomenal amount in a deprived, depressed area.
"My immediate target was to improve on last year, which was sixth, and probably to change people's perceptions of us." The dogs of war were followed by pedigree thoroughbreds. "There has always been this 'school of science' thing. We revelled in it during the good times and it's been a millstone in the bad times. I remember an Everton side who were in contention for the League and they were never really accepted; the punters felt they were functional rather than inspirational. But you've got to win first - style comes later. Style comes with better players. You've got to have shape and a tactical plan but nobody ever wins manager-of-the-year with bad players."
Graft, rather than craft, characterised Royle's first Everton sides. "We were playing no-nonsense, survival football that wasn't necessarily going to take us on despite winning the Cup. But there is pressure when supporters start reading that we are not what we should be and Liverpool are. But we are still the last team on Merseyside to win a trophy.
"People do demand success. I don't think it's always for the better. I stood on the terraces when, at the end of a game, fans would mingle, turn round, shake hands and say 'we'll see you at your place for the return game and you can buy me a pie this time'. Those days are well gone."
ROYLE'S view was confirmed to him as criticism flowed in the wake of Everton's poor September, which included a Coca-Cola Cup upset. Their subsequent recovery had its roots in one thing. "Adversity," Royle said. "We had a terrible game at York City. We spoke amongst ourselves and the players had frank views as to what was happening. I can't speak highly enough of the way the players picked themselves up.
"We've got a number of players who lead by example. Gary Speed has come in and shown a great work ethic. We have a problem getting Nick Barmby off the training ground. Andrei [Kanchelskis] has always been that way. If we don't have a shooting session in every part of every session, Andrei gets restless and goes round the back of the gym and just bangs the ball against the wall there. He's easily the best finisher I've ever seen."
Kanchelskis settled quickly under Royle and Willie Donachie. So, too, have Speed and Barmby. "It's a great working environment to come into," Royle added. "The spirit is excellent. I hope at times I've still got a player mentality. This [management] is only secondhand thrills. We probably train longer and harder than a lot of sides. Two days a week we train morning and afternoon. We work hard early in the week, and then we tend to tail off."
It works for the different generations. Neville Southall denies Father Time and younger opponents. Andy Hinchcliffe is now capped. Michael Branch emerges with great promise. "The future is bright. If Tony Grant carries on he will be in the England team within 12 months. There is no more talented English midfield player."
In building his team, Royle has resisted recruiting from overseas clubs. "Put me down as suspicious. If you did a survey of all the foreign players who came into the country, the success rate would be in single figures. That doesn't mean I'm anti foreigners coming in. Ossie Ardiles was wonderful. Zola and Vialli can only enrich our League. What I object to is a player with three Zs and two Xs in his name coming in because he's quarter of the price of a British player and the British market is over-inflated."
Such a situation encouraged Royle to form a team where the goals are spread around. "We've got six players with the prospect of 12-15 goals rather than a Fowler, a Shearer or a Ferdinand. Because there were no obvious goal-machines available, it has been a deliberate policy to go that route, with Barmby, Speed, Stuart, Ferguson, Kanchelskis, Rideout and Branch."
IN Duncan Ferguson, Everton possess one of the country's most complete centre-forwards. But a caveat exists. "I would say that everything we have achieved in these two years has been achieved mostly without him. So we are still waiting really. Duncan has done it all the wrong way round. He's become a legend at Everton before he's become a player. And I'm sure it's because the supporters were desperate to cling on to something. Then all of a sudden there was this maverick who scored his first goal in the derby game and was breathalysed the night before. He was an anti-hero and they've clung on to him. And there is no doubt if Duncan gets an injury-free run of consistency, he can be the best centre-forward of the lot."
Contrary to expectations, Barmby was not bought with Ferguson in mind. "What we needed was more control in certain areas. We had a good balance. We've got lots of pace with Kanchelskis and Branch. We've got mobility with Stuart. We've got goal- scoring from midfield with Speed. We've got midfield anchor players with John Ebbrell and Joe Parkinson. I knew we had a schemer coming in with Tony Grant. But what we didn't have was that little link between midfield and forwards. He [Barmby] can do that.
"Here we are £21 million down the road two years on and, hopefully, with the strong basis for a side that can go on and win things." With a touch of style.
This article is copyright of the Electronic TelegraphTM
---
Happy in his work: Royle believes the best is yet to come for Everton
Ahead of Wednesday's Merseyside derby at Anfield, Louise Taylor finds Everton's manager eager to quell his critics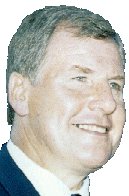 A SCALED-DOWN football pitch is painted across the top of Joe Royle's desk at Bellefield, Everton's famous, resolutely old-fashioned training ground. Although he has sat behind it for only two years, this antique work surface first caught his eye three decades ago. In 1965 Royle stood before the club's then manager, Harry Catterick, who, using the replica to amplify tactical points, explained exactly what was required of a rookie, 16-year-old centre-forward.
Everton's youngest League debutant developed to play a key part in securing the 1970 championship. Although routinely intimidating opponents with courageous aerial sorties, the broad-shouldered, 6ft 1in striker inspired widespread affection and Catterick nicknamed him "Cadbury" after "my favourite soft-centred chocolate".
Now plotting a gameplan on his mentor's old desk for Wednesday's Mersey derby at Liverpool, Royle will have been delighted with his team's 7-1 crushing of Southampton, but cannot afford to be overly soft with anyone, least of all certain hypercritical reporters whom he blames for unrealistically inflating supporters' expectations. "There are very few real journalists now," he opined. "Just a lot of quote collectors and backstabbers."
If that sounds slightly paranoid, Royle has reason for puzzlement. After inheriting a side adrift at the foot of the Premier League, the new manager not only averted relegation but out-manoeuvred Manchester United to win the 1995 FA Cup final. Last season Everton finished a respectable sixth but this was not sufficient for sniffy Goodison Park perfectionists raised on the old school-of-science principles. Despite being bolstered by the dribbling skills of Andrei Kanchelskis, Royle's men were disparagingly dismissed as "Arsenal with pace". They are now in mid-table.
"If this was an industry judged by business standards my progress would be considered excellent," Royle said. On Merseyside, however, winning requires embellishment with exemplary passing and movement.
Understandably failing to comprehend why, during a poor autumn, there were a couple of "calls for my head", Royle does concede that "a headmaster's report would say we were passing better and making progress but there is more to come". Hint that he may be a closet long-ball exponent and the reply, characteristically, is common sense: "Glenn Hoddle played long passes but no one complained about him. That game was about crashing balls into the corners and keeping the grass long. No one really does it any more. But if you've got Duncan Ferguson who is 6ft 4in and can jump higher than the crossbar, you give him the service he wants."
Seeking variety, Royle has introduced Nick Barmby, a £5.75m acquisition from Middlesbrough, explaining: "We needed more guile and Nick is a combination of Alan Ball and Peter Beardsley."
Frustrated by an inability to gel with Juninho, in his latter days on Teesside Barmby was seen in introspective mode, increasingly regarded as a loner. Renowned for perceptive man-management, Royle should soon have the England forward swapping gossip with new friends over beans on toast and bananas in the spartan, boarding-school-style refectory.
He is, however, "wary" of risking this reputation with exotic imports. "I think the only South American who really succeeded here is Ossie Ardiles. And I suspect London is the only city sufficiently cosmopolitan for them to settle in." Accordingly, he pays meticulous attention to a revamped youth policy which already boasts Michael Branch, an 18-year-old forward hyped as Everton's brightest attacking prospect since the manager himself. Royle has paid a high price for the precocity that earned six England caps. These days the arthritis in his hips and knees is so advanced that Willie Donachie, his assistant, runs the training-ground practicals. "Head tennis is about all I can manage now," Royle explained. "But I still miss playing ­- management offers second-hand thrills."
That said, 12 extraordinary years in charge of Oldham featured promotion to the top division, a League Cup final and an FA Cup semi-final. Royle might have departed for Manchester City in 1990 but, leaving Boundary Park at midnight after farewell drinks, he was confronted by a shivering fan clutching a cardboard placard that pleaded: "Say it ain't so Joe". Catterick could have predicted Cadbury's consequent change of heart.
In those days Royle, his wife, three sons and labrador lived in a converted mental asylum on the bleak Pennine moors above Oldham. Sceptics initially joked that Ferguson -­ who has served a prison sentence for head-butting an opponent ­- belonged in such an institution, but the Scotland striker is proving an apparently repentant paragon. "I take as I find," said Royle. "I'm not naive about him, but when we have lunches with the supporters on Fridays, Duncan is always the last to leave."
Described as "the most open-minded person I know" by his maverick, veteran goalkeeper, Neville Southall, Royle engenders loyal responsibility without recourse to teacup throwing. Yet he demands unstinting commitment; typically, his first act saw the duration of training sessions doubled.
It reflected a burning zeal to succeed in a job he describes as "a calling". Small wonder, then, that unfavourable comparisons with Liverpool's erudite passers touch sensitive nerves. Yet in November 1994, Royle marked his first game in charge by beating Roy Evans's men 2-0 in at Goodison Park.
A repeat at Anfield on Wednesday would lift his still embryonic Everton to the fringe of the championship challenge, leaving those "backstabbers" attacking thin air.
---
Russell Kempson (of The Times) on how the Wales keeper is saving the best till last.
Goalkeepers are a strange bunch. Madness abounds – often laced with genius, its constant companion – and what you see is not always what you get. Ordinary exteriors hide peculiar traits; eccentricity is a professional must, clowns one minute, marvels the next. Welcome to the crazy club.
Neville Southall, MBE, of Wales and Everton, is in his seventeenth season as a fully paid-up member. When the goalkeeping gloves were handed out, he was near the front of the queue, yet he hails from the relatively less lunatic branch of the brethren. His ability, and sanity, have rarely been questioned.
He turns up early, trains hard, does the job and goes home. Back to Llandudno, where he was born, still lives and feels most comfortable. Back to his wife, Eryl, and daughter, Samantha: away from the spotlight, the adulation, the unreal existence.
Southall, 38, former hod carrier and dustman, is a reluctant participant in a sometimes weird yet mostly wonderful game. Were it not for his special talent and the rewards that go with it, he would probably have never ventured forth from his beloved North Wales.
Venture forth he did, though, and when Wales play Holland in Eindhoven tonight in a group 7 World Cup qualifying match, he will make the 854th appearance of his career. He will win his 89th cap and will endeavour, against alarming odds, to keep his 34th international clean sheet. Southall is a private yet personable soul, quirky and contradictory too. Now and again, he rivals Bruce Grobbelaar, the undisputed king of the crazies, for his thorny crown; now and again, he appears temporarily to depart planet earth.
Six years ago, on the opening day of the season, he made a premature exit from the half-time team talk, returned to the pitch and sat forlornly in one of the Goodison Park goalmouths, so disturbed was he by Everton's dismal display. A year later, after Everton had been beaten in the final of the Zenith Data Systems Cup, he declined to climb the Wembley steps to collect his memento. "Who wants a ZDS loser's medal?" he reasoned.
And then last year, after Everton had defeated ManU in the FA Cup Final, he preferred to drive back to Llandudno rather than attend the victory banquet with his team mates. "If you had spent nine months with that lot, you'd want to go home as well." he said.
From his formative years – playing for Craig y Don, in the Tremorfa League – it was quickly apparent that Southall would eventually move onwards and upwards. Meaningful progression had to wait, though, as he switched allegiances to Llandudno Swifts in the Welsh League North.
Swifts had neither pace nor skill, with Southall at 14 in a men's game, regularly conceding double-figure tallies. But for his agility it could have been double, a fact recognised by Bangor City. He then joined Winsford United and, after 44 matches with Bury, arrived at Goodison Park for £150,000 in July 1981.
Many medals, of the winners variety, have been accepted with relish. Two in the League Championship, two in the FA Cup, one in the European Cup-Winners Cup, three in the Charity Shield. In 1985 he was voted Footballer of the Year. Southall shows no signs of letting up. He has settled his pre-season spat with Everton and signed a two-year contract. He has not missed a match this season and his form is excellent.
He is also immersing himself in all things Welsh – from assisting Bobby Gould, the Wales manager, with his duties, to fund-raising for clubs in the League of Wales, to coaching for the Welsh FA.
When he agreed to help Conwy Utd. to prepare for their Intertoto Cup campaign this year, the players expected a brief session and an early trip to the bar. At 11pm, the sweat-soaked, moustached figure was still pounding the turf, still barking out his instructions. The lads loved it. He is dedicated, steadfastly blinkered in his approach to everything, yet while it has not been easy to go public, to thrust himself in to the glare, he realises that the gap between playing full-time and coaching full-time is fast diminishing. He has to prepare for the future.
He was interviewed for the Wales job, before Gould was appointed 15 months ago, and now conducts the post match media inquest as part of his international brief. He copes calmly and confidently, without bluster or baloney; he drops in the occasional joke, with a wry grin. Eccentric? Perhaps. Crazy? No way.
---
NEIL HARMAN reports from Tbilisi on the unsung Everton defender looking to stay out of the limelight
He is the very antithesis of Paul Gascoigne. The grammar school boy who excelled academically, represented his county at lacrosse, detests publicity, and would die if he thought he would ever be the subject of a television documentary.
Andy Hinchcliffe does not sit easily with the current image of the trendy footballer. He goes about his business in the kind of methodical manner which only gets disturbed if he happens to find his way into an England squad. For the third time of asking under Glenn Hoddle, the Everton defender is involved and he should win his third cap against Georgia here tomorrow.
Hinchcliffe wishes it could simply rest there. 'I've never been one for interviews or anything like that. When I got a man-of-the-match award this season, I had to send Paul Rideout in to make the speech for me,' he said. 'I don't like fame or attention. I'm not a particularly good talker. I have my own opinions on many things but I don't like to express them as much as other people will.
I like to do the things I like to do. 'It's hard to rationalise the situation Paul Gascoigne finds himself in but it's his life and I couldn't put myself in his shoes or understand how he reacts unless I was the same kind of person. It can't be easy for him. Every time he gets out of bed, every time he trains, every time he plays, people are saying, "What's he up to now?" It's something that would never happen to me.'
But it takes all sorts. For all your Gazzas you need your Hinchcliffes, the artists and the academics. Hinchcliffe accepts that as matter-of-factly as he did taking the new ball for William Hulme Grammar against Manchester Royal Grammar, who just happened to have a couple of rising stars called Michael Atherton and John Crawley opening the batting.
At that time, Hinchcliffe was in a Manchester City nursery team with Steve Redmond, Paul Lake, Ian Brightwell and Paul Moulden, most of whom were expected to reach the England side way before him.
Strange how these things turn out. Now, Hinchcliffe is in a burgeoning group at Everton, who are demanding recognition at a higher level at the same time as becoming a force under manager Joe Royle. Hinchcliffe made his England debut in Moldova as the left wing back and kept it in a slightly-refined formation at Wembley last month. He offers balance both in defence and attack in what is expected to be a 3-5-2 formation.
'The majority of international teams play three at the back and two wing backs and we have started to do that at Everton,' he said. 'Joe Royle says it's a system that suits me personally, so I'm fine with it.'
And, of course, there are his free-kicks and corners. At Everton, he has carte blanche to take them all; for England there is a more of a pecking order. One day Hinchcliffe may well score with one of his specials - and then run a mile from all the publicity it would create.
'During Euro 96, I studied Christian Ziege of Germany, and Joe said that if that's the future, I should be looking to play along similar lines. Physically, it's very demanding, look at the things he does, the positions he gets into, it all takes great athletic ability. I'm learning, when the ball is on the other side, to advance slowly and to pick my attacking moment, rather than make 60 yard dashes up and back.'
---
Henry Winter, The Electronic Telegraph: UP in the beautiful north where expensive moves are £10 million a penny, where even Harvey Nichols has joined Leeds, the £5.75 million transfer of Nick Barmby from Middlesbrough to Everton appeared almost a routine transaction. Another day, another fistful of dollars changing hands in the gold-rush community known as Premiership football. Yet this particular signing is steeped in significance, and not merely for those who hold Goodison dear.
The recruitment of an England international, one who has his best years ahead of him, represents a considerable coup for Joe Royle, Everton's manager. The Barmby purchase underlines the club's ambition, indicating that Everton are, in Royle's estimation, a "top-six club" - or certainly thinking like one.
From a footballing perspective, Barmby may prove the missing link-man Royle needs to play off Duncan Ferguson, bonding midfield and attack, as well as picking up pieces from the wreckage the tall Scot wreaks. Ferguson And Barmby: FAB.
Everton needed to deepen their pool of players. Barmby's introduction, probably at home to Coventry City on Monday evening, will allow Royle to rest Michael Branch, a willing teenager surely destined to follow Barmby to Bisham Abbey.
One chunky cheque does not make eighth-placed Everton immediate championship contenders; Royle needs Ferguson of sound mind and body for that. Yet Barmby's arrival will ensure the Premiership heavyweights watch Everton closely. They are upwardly mobile again.
If the move is good news for Goodison, then it also bodes well for Barmby himself and England. Although only 22, Barmby has played off a series of talented centre-forwards, such as Klinsmann, Sheringham and Shearer, but this season his learning curve slowed.
Although this native North-Easterner settled quickly down by the Riverside 14 months ago, finishing top scorer and claiming regular assists, the arrival of a certain boy from Brazil definitely cramped his style.
"Every scout hopes he spots a genius," Spurs' Frank Caskey said in 1993, "but I didn't have to be very clever to pick out Nick."
When this newspaper celebrated Juninho's landing with the headline "Brazilian can light up the Tees", a Boro supporter wrote in to complain, saying: "Nicky Barmby has already done that. He's revolutionised Middlesbrough. So your headline should have read: 'Brazilian will set the Tees ablaze' because the Barmby fire is already burning."
A once bright fire has only flickered recently. Blaming Juninho, a human catalyst teams are built around, would be wrong. The pair are simply incompatible. Barmby, uncomplaining yet undoubtedly frustrated, made run after run to the far-post, only for Juninho often to use these darts as decoys and not possible scoring avenues.
The problem was most apparent at Nottingham Forest in August, when at least four of Barmby's blind-side dashes were not spotted by Juninho. Bryan Robson had seen them, as he reflected ruefully afterwards. Perhaps that is where the realisation arose in Robson that the duo worked on different wavelengths, however individually elevated.
Despite these club problems, Barmby continued to impress for England, scoring twice against China and making three substitute's appearances in Euro '96. Included yesterday in Glenn Hoddle's squad for Georgia, this graduate of Lilleshall appears to possess the technique and temperament, the quick feet and mind, demanded at international level.
Brought in by Terry Venables from the under-21s to train with the seniors, Barmby immediately looked at home, so much so that Ian Wright joked he was the top man on view. Talk to anyone connected with England and they praise his first touch, his awareness of team-mates' movement.
In time, Barmby may prove a worthy successor to the footballer he most resembles, Peter Beardsley, his idol and one-time England room-mate. Beardsley's disappointment at missing a place in Venables' Euro '96 squad was lessened by the knowledge he was making way for Barmby, who collects videos showing Beardsley. Sitting last summer in their Far Eastern hotel-room, both staring at the phone, Beardsley even offered to tell Barmby's wife. The man himself was too embarrassed to make the call in front of a player he so looked up to.
Admired by so many within the game, who appreciate the difficulty of being a support forward alongside a dribbler like Juninho, Barmby hardly arrives at Goodison as a diminished force, a fact reflected in his increased fee (up £500,000).
"Every scout hopes he spots a genius," Spurs' Frank Caskey said in 1993, "but I didn't have to be very clever to pick out Nick." Royle and Everton will echo these sentiments.
This article is copyright of the Electronic TelegraphTM
---
El Tel (Terry Venables) in FourFourTwo: Nick Barmby was just 14 when I first saw him, but he had 'star' written all over him. While he was at Lilleshall he was living with Darren Caskey, his great friend from the England schoolboys side, and that helped Spurs' cause. But he didn't need much persuading from me to sign for the club. Barmby loved the environment at Tottenham – Gazza was there then and Barmby watched him all the time. He learnt so fast that when we played the youth team against the first team he was good enough to be playing with the big boys.
I speak volumes about him and its still not enough. There's not one area of his game that disappoints me. He's got a great footballing brain, just like Teddy Sherringham. Sherringham knew he had to be on the top of his game during Euro 96 because Barmby was pushing him so close. The competition for places was so hot for all the players in the squad that they knew if he snoozed, they'd lose - the difference between them all was as thin as a cigarette paper.
When I brought Barmby in everyone said I was being biased towards Spurs players. Really it would have been easier for me to leave him out, but there was no way I was going to make the players suffer just because they were at Spurs, or show them any favouritism. It made no difference whatsoever: I picked Barmy because he was the best. OK, he might have taken a little longer to get the recognition had I not been the England manager, but not much longer.
He really came of age in the friendly against China when he was the best player on the pitch. He's very cool, a great finisher, fearless and good in the air for a small bloke. His best role is lying deep behind a front man where he can come back to support the midfield or buzz around the striker like he did so well at Tottenham.
When he came in during my last season at White Hart Lane we played tremendous football, winning games by four or five goals...I felt that with a couple of more players we were Championship material. That just made what happened to me more galling.
Barmby is a delight to work with and I'd want him in any team of which I was in charge. I'm sad to say that I've no longer got the opportunity to coach him because I believe he can be anything he wants to be.
---
Colin Malam looks at Merseyside unrest following Everton's failure to build on promising start to season.
Colin Malam, The Sunday Telegraph: TELEVISED football sometimes has a nasty habit of forcing nationwide exposure on teams and managers who need it like a hole in the head. A case in point is tomorrow's decidedly unpromising Premiership contest between Nottingham Forest and Everton, at the City Ground. Given their current form and predicaments, both would probably prefer to be playing behind closed doors.
The nadir, so far as Everton are concerned, was their ignominious dismissal from the Coca-Cola Cup by York City at the second-round stage last month. After being held to a 1-1 draw at Goodison Park in the first leg, the Merseysiders were beaten at Bootham Crescent more easily than the 3-2 scoreline might suggest.
Complaining about this surrender to a mid-table side from the Second Division, a football writer on the Liverpool Echo, pointed out that Everton had been eliminated from the competition before Liverpool had even entered it. His punishment for being so outspoken was to be banned from Everton's Bellefield training ground. Surprisingly, the exclusion order was issued by Joe Royle, a manager not noted previously for being unduly sensitive to criticism. But suspicions of paranoia began to be voiced when Royle was outraged by a match report in the local morning paper, the Liverpool Daily Post, which appeared to call for his head following Everton's struggle to beat West Ham 2-1, at home, on Oct 12.
The latest episode came last week when Royle failed to attend the Echo's presentation of the Merseyside Footballer of the Year award to Andrei Kanchelskis. The Russian international was the first Everton player to win the four-year-old, fan-generated prize, and it is said the Goodison Park hierarchy were not best pleased by their manager's absence.
Royle himself is unrepentant. "I fell out with them," he admits.
"I wouldn't say they've been disloyal exactly, but I feel they've certainly been wrongly scathing at times. While I felt I'd given them a very special service, I don't think they were giving Everton a special service. I'd kept them informed of everything. They've rung me at midnight and first thing in the morning, and I've rung them in time to beat deadlines. I've also made them very welcome at the club: they can speak to anybody. Then they turn round and stab me in the back."
It is not only the local hacks, however, who are growing restive over Everton's failure to build on a promising start to the season made up of a conclusive home win against Newcastle and draws at Manchester United and Tottenham. The fans have also begun to express dissatisfaction.
Everton's supporters, brought up on the club's `School of Science' traditions, are among the most discerning and demanding in the country. So it was clearly a qualitative statement when they jeered their team off the field at half-time recently because they reckoned they did not deserve the 1-0 lead they held over West Ham.
Again, Royle is unperturbed by that kind of outburst. He believes, with some justification, that his critics are expecting too much too soon from an Everton team who were staring relegation in the face for a second successive season when he took over from Mike Walker as manager in November, 1994.
"The majority of fans are great," he insists. "They realise how far we've come, in less than two years, from a side that was anchored at the bottom of the table with eight points from 14 games. Survival in the first year was probably the biggest achievement, and we've won the FA Cup and finished sixth in the Premiership since then.
"It took Alex Ferguson five years to get Manchester United to the top, it's taken Newcastle four years - and they still haven't won anything - and George Graham is talking about needing five at Leeds."
This former Everton star adds: "We are not the finished product yet, but being an Evertonian myself, I know what's required at the club and we'll get there. I'd like it to happen overnight, too, but it doesn't work out that way, unfortunately. We do need one or two new players: we've needed them for a while."
Maybe the news that Nick Barmby is to leave Middlesbrough could be the break Royle needs.
---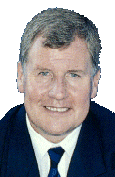 The Independent, 19 Oct 1996: He is a big man, an inch over six foot, with shoulders to match. At the moment, Joe Royle feels he needs those shoulders to protect his back. Strange, you might think, given Royle's achievements as Everton manager.
In less than two years he has saved them from relegation, won the FA Cup, and, last season, taken them within a whisker of a Uefa Cup place. Yet he goes to Anfield tomorrow in need of a performance and a point if he is to silence the men he calls "back-stabbers". As so often, it is a question of perspective.
When Royle began his second Everton career – the managerial one – the club was bottom with eight points from 14 matches. The spectre of relegation, for the first time in more than 40 years, beckoned.
"I think it has gone very well," he said this week "When I came here, the club were on schedule for 24 points over the season - we finished with 50. The season prior to that we only escaped relegation on the last day. So survival was the aim, winning the Cup a bonus. Finishing sixth last year was progress, so there has been two years of progress.
"The problem now is with expectations. They have risen steeply – people no longer worry about relegation. On Saturday [against West Ham] we did not play well but we won, yet people were still not happy."
Everton are one of those clubs blessed – or cursed – with a football heritage. They are the "school of science" and are expected to win stylishly. Supporters weaned on Harry Catterick's 1970 champions, and Howard Kendall's 1985 and 1987 winners, are unconvinced about the Royle vintage.
No one complained at first. Royle's opening game as Everton manager, in November 1994, was another Merseyside derby. On a night of high excitement at Goodison Park, Everton defeated Liverpool 2-0. That win was achieved by the men Royle christened his "dogs of war", midfield scrappers like Barry Horne, Joe Parkinson and John Ebbrell.
Royle came to regret the phrase. It is constantly used, only now it is offered as evidence of limitation, rather than spirit. The supporters want fluid passing movements. Where, they ask, is the Colin Harvey, the Paul Bracewell, the Cliff Britton of the modern side?
"People get carried away with ideals about total football," Royle said. "We all want to play entertaining football, but we do have a duty to win games, that is where this club was going wrong. Successful teams are aggressive. Look at [Paul] Ince and [Roy] Keane, they were part of Manchester United's best team in recent years. You have to be strong.
"It is a fine balance. You want to entertain, and you do that with entertaining players like Andrei Kanchelskis and Duncan Ferguson. But sometimes you are only as entertaining as your best players. We are still not near the finished product, but I don't think they have any relegation worries. The one potential heir to Everton's passing tradition, the gifted but lightweight Tony Grant, has struggled to establish himself.
"He is a great talent," Royle said, "an old-fashioned link player who can go past people and score goals. But he has taken time to get going. He may need more time, he may need a run in the first team, but he has to justly his place."
Royle has tried to integrate Grant. After a vibrant start – Newcastle beaten, Manchester United held at Old Trafford – he drafted Grant in. He played fairly well in a draw at Spurs, but then results went awry. Royle soon reverted to the tried and trusted but, before results improved, Everton had lost in the Coca-Cola Cup at York and the pressure was building.
"York was a disaster, I would not argue with that. But then the whole media machine gets into action. There is no other business like this where perceptions can change overnight. We had a great start. Six games later we had not won and I had become an under-pressure manager.
"I don't find criticism difficult to deal with, but I find it hard to understand. There are very few journalists now, just a lot of quote collectors and back stabbers; hitmen waiting for something to happen. I see the knives are out for Glenn Hoddle already."
Royle has fallen out with some of the local press. They argue they are merely articulating supporters' views; he feels negative coverage does not help a team when it is suffering from low confidence.
"When you get in a tailspin it is very hard to get out of it – think of Norwich a couple of years ago. Every game becomes vital, it is built up to such extremes by local and national media. "The last thing you want is to be somebody pleading for patience all the time, but it is not even two years yet. Avoiding relegation that season was the best thing I have done as a manager. We now find ourselves – after a "crisis" – four points off a European place and I think we'll improve on that.
"It took Manchester United seven years to win the title after Alex Ferguson arrived and I inherited players who were used to a relegation fight rather than chasing things. We are gradually changing that round. There are 11 players gone since I came here and five or six come in. We have young players coming through."
Royle has two great assets in his quest. One is an apparently supportive board, the other is his own history. We met at Everton's Bellefield training ground in an office which had barely changed since Royle first entered it more than 30 years ago. He now sits behind – rather than stands in front of – Catterick's unusual desk, which has a football pitch painted on it. One new addition is pinned to the notice-board, an old and unframed black-and-white photograph of Royle heading an Everton goal.
At 16, Royle was Everton's youngest debutant, having graduated – like the current starlet Michael Branch – from the terraces. He is described, in Ian Ross and Gordon Smailes' Everton – The Complete Record, as being widely acknowledged as Everton's finest post-war centre-forward.
More of a Ferguson than a Branch, he scored 119 goals in 275 games, 23 of them in the 1970 championship season. Now 47, he carries a grim legacy of his efforts with Everton, England, Manchester City, Bristol City and Norwich. He has arthritis in his hips and knees and Willie Donachie does the physical work on the training ground.
He remains a Goodison hero. On Saturday, after the laboured win over West Ham, a video was showing in the Winslow Arms opposite Goodison. As I entered, Royle was shown scoring a goal. He describes his return to Everton, after a dozen years as manager of Oldham, as "a calling".
The season Royle began playing, Everton won the FA Cup. It was four more years before Catterick landed the title. Kendall, having taken over a struggling team, needed four years to build his champions, during which crowds plummeted and supporters called for his dismissal. The board were rewarded for backing him just as Manchester United's have been for standing by Alex Ferguson.
It is thus premature to judge Royle, even if life in the Premiership demands instant verdicts. Liverpool's current success, and their beautiful football, does not make it any easier. "It does not make a difference to me personally, but it does to some."
Victory tomorrow [ie 20th Oct, the postponed derby] would lighten their mood. Everton have injury problems, but Royle is confident. "Since my first game, we have no fear of the occasion."