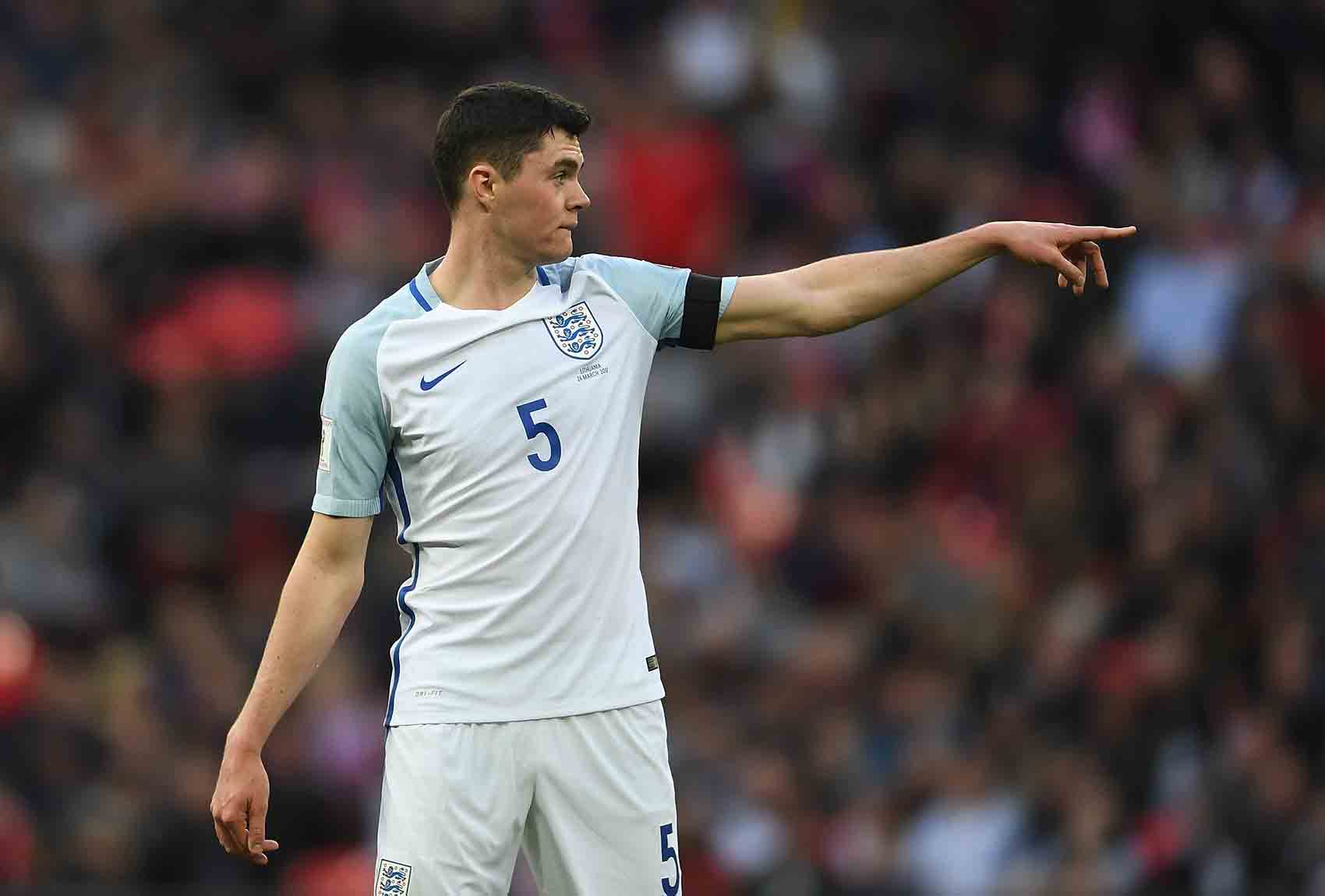 Everton completed the much-anticipated signing of Michael Keane from Burnley in a deal said to be worth £25m that could rise to £30m in June 2017.
The 24-year-old became the fifth player to be signed by the Blues in early business during the summer of 2017, a spending spree that promised so much but ended up falling flat once the 2017-18 season got underway.
Keane had been installed as one of Ronald Koeman's and Steve Walsh's top targets, with the Everton manager breaking a self-imposed protocol by making his interest in the player public earlier in the year after it became common knowledge that he would be leaving Turf Moor that summer.
He signed a five-year contract and promised to add important competition to a back line that boasted another young defensive talent in Mason Holgate, Argentine Ramiro Funes Mori and two ageing centre halves in the form of Phil Jagielka and Ashley Williams.
The Stockport-born centre-half spent two years with Burnley after joining the Clarets from Manchester United for just £2m and the Red Devils received a 25% cut of the fee thanks to a sell-on clause built into that deal.
A fledgeling England international, Keane was one of the most highly-regarded young defenders in the country and one who was, statistically speaking, one of the most effective players in his position in 2016-17 at the heart of a Burnley side that finished well clear of relegation danger on their return to the top flight. He was among the top four in defensive blocks, clearances and headed clearances in his last season and ranked first for aerial battles won.
He was introduced to the Everton first team immediately, making his full debut in the Europa League qualifier against Ruzomberok in late July 2017 and he was in the side that kicked off the Premier League season with a 1-0 win over Stoke City, getting on the scorecard himself in the next game at Goodison Park, against Hajduk Split.
But that would be it for goals from the tall centre-hallf, the Toffees' 2017-18 campaign soon unravelled in spectacular fashion with a sequence of results that would cost Koeman his job by October. Keane himself was struggling to find the form that made him so attractive to the club in the first place and he was no longer an automatic choice at centre half by the time Sam Allardyce was appointed as permanent boss the following month.
But the true reasons for his struggles would incredibly remain secret until the player himself revealed the story in an interview with Jonathan Northcroft of the Sunday Times. He had sustained a horrible foot injury in the League Cup tie against Sunderland when former Everton forward James Vaughan launched a two-footed tackle on Keane, missed by the referee, and for which he later apologised. Keane didn't realise at the time, but the studs had gashed the top of his foot open, a would that would need 8 stiches when he finally took his boot off, having played the rest of the match, such was his determination.
But things got worse for Keane, as he was rushed back into the side far too soon, forced to play in a boot two sizes bigger to accommodate the padding, and drugged up on painkillers. After the home defeat by Arsenal, Ronald Koeman's last match as Everton manager, his foot swelled dramatically and inflammation started to spread up Keane's right leg. It could so easily have ended very tragically, he was rushed to a private hospital in Liverpool and put on antibiotics. Initially the swelling continued before finally going down, with the doctors fearing they might have had to amputate his foot.
But again, he was back playing without really letting the wound heal properly, drugged to the eyeball on painkillers that were dulling his ability to play the game. This culminated in a humiliating performance at Southampton, where he could no longer track Charlie Austin and conceded identical headed goals to the Saints player 6 minutes apart. Keane took himself off the pitch at that point.
It was in this period that, as Keane later reveled, his mental state was adversely affected by seeing Ronald Koeman, who had bought him to the club just 3 months earlier, dismissed. The sacking weighed heavily on Keane, who felt some considerable responsibility for the Dutchman's demise.
"There were a few months when things were going really badly and I did not really want to go and do things out of the house. It is really sad when managers get sacked and they talk to you for the last time and see how visibly upset they are.
"That gets to you and makes you feel guilty and want to make sure it does not happen again. We had three managers in the end and it was difficult, all the change constantly happening.
On New Year's Day, Manchester United's Anthony Martial landed on his foot – in exactly the injured spot – and Keane had to spend two more matches on the sidelines while the injury re-healed. Keane would continue to struggle in the various back four combinations used before Coleman and Baines returned to fitness. Then, for the last 2 months of the season, when he was finally enough with a settled and balanced back line, Keane began to show glimpses of why he had been such a prized signing in the summer of 2017.
Responding well to the new manager, Marco Silva, Keane had continued to improve, and had just scored his first Premier League goal for Everton in the third game of the new season at Bournemouth when him and Gana Gueye both went up to clear the same ball and collided with a massive clash of heads. Keane landed heavily on his back and needed 10 minutes of treatment from medics before he was stretchered off and taken to hospital, where a scan revealed a hairline fracture of the skull, which would take an estimated 3 or 4 weeks to heal.
But the greater concern was concussion, and possible lasting psychological effects that could mean it may take a lot longer before he is back in the side. However, they proved quite unfounded as he returned he side again determined to keep his place as he formed an effective new partnership with Chelsea loanee Kurt Zouma.
Keane later revealed that "The first ten days, I literally couldn't do anything – sitting up, sitting down. The room was spinning. I couldn't watch TV or anything like that. So for a week or ten days, I was sat home not doing anything, I couldn't really talk to anyone."
"After that, I started to recover pretty quick. I soon got back outside running and just took it one step at a time. Only the day before I played did I try to head it for the first time, so I sort of threw myself in the deep end at Arsenal and luckily I was fine."
"The doctor said I couldn't originally head the ball again for four weeks. But I felt better sooner, so I was actually playing again four weeks later and came back a bit quicker than maybe they would have liked.
"I was desperate to play and get back in because I thought I had done well in the first few days and I knew how big a start to the season it was for me so I wanted to carry on where I left that and I feel like I've done that.
"[The manager's faith] was really important," the defender commented. "It's vital for any player to have a manager that believes and has faith in you, when things aren't going so well as much as when they are and sticks with you."
And his form had improved so dramatically by this point that not only was he first-choice among the centre-backs, delaying Yerry Mina's full debut, but Gareth Southgate brought him back into the England squad.