Everton History
This article may have been recategorised and is therefore no longer available at this URL.
You can try to find the updated link in the article archive.
---
Reader Comments (41)
Note: the following content is not moderated or vetted by the site owners at the time of submission. Comments are the responsibility of the poster. Disclaimer
Gerry Morrison
1
Posted 05/09/2017 at 05:53:13
A great read, and a lovely reminder of one of my childhood heroes.
Rob Sawyer
2
Posted 05/09/2017 at 08:08:57
A lovely article from Becky's excellent book.
With the kind co-operation of the Vernon family, I am researching Roy's life and times for a biographical project. If you have memories to share of Roy on the pitch (for Everton, Blackburn, Stoke, Great Harwood and Wales) or in person, please drop a line to royvernonproject "at" gmail.com
Steve Hogan
3
Posted 05/09/2017 at 08:16:43
What a wonderful heartwarming story. I'm not really one for nostalgia, but life was much simpler then for all people, not just footballers.
Loved the tale about the guy in the nightclub being sneaked out the back door when his wife made an unexpected entrance. Interesting how most footballer's of the day housing expectation's were met by a 'semi-detached in Lydiate'.
I wasn't old enough to frequent night clubs in the 60s but the Pink Parrot sounded like a fun place to be on a Saturday night. Anyone with a long memory care to remind us where it was in town and how easy it was to get in?
Cheers.
Ian Burns
4
Posted 05/09/2017 at 08:19:51
Great read, Becky. Thanks. I loved Vernon, Young, Collins, Parker and young Labby of course.
One of my early matches, I watched Everton beat Wolves, 3-1 I think the score was, and Vernon scored, turning the England captain Billy Wright inside-out.
I loved the fact his son let down Ron Yeats's tyres on matchday, that brought a chuckle!
Mike Allen
5
Posted 05/09/2017 at 09:38:01
Brilliant!
Those where the days every club had a hero – no, not a superstar... a genuine hero.
Eugene Ruane
6
Posted 05/09/2017 at 09:48:22
Terrific as ever.
Interesting from an Everton perspective and fascinating from a general historical/social perspective.
I sometimes gloss over sections that include none glamorous football stuff, but then I remember, back then, these none glamorous events (babies, travel, moving house etc) without cars, mobiles, computers etc were massively time consuming and loads more complicated/difficult
Also funny how wives back then tended to be a lot less... um... 'knowing' about things.
I'm not for a moment suggesting anything untoward ever took place, but when the boys were 'judging Miss New Brighton' – must have been nice for them knowing they weren't being filmed and photographed every minute.
Young Wayne might have out-earned them a gazillion trillion times over but (as we've just seen) he can't have a shite without a team of Sun 'reporters' getting pics, interviews and producing a 12-page pullout on it.
"Everton star in filthy degrading arse act..." etc blah
Chris Williams
7
Posted 05/09/2017 at 10:08:17
Another lovely piece in a series of marvellous articles. Roy was my favourite Everton player ever and I was seriously pissed-off when he left, just as I was when Hickson and Collins had gone previously, and Alan Ball was destined to do.
I was about 17 when he left and about 12 when he joined and I learned pretty quickly that nothing is forever, particularly in football – a message repeated continually over the years, even as far as Lukaku and Barkley.
No such thing as loyalty in football on both sides. Never was, never will be, and to expect it is fanciful unfortunately.
Eugene is right about all the attendant stuff these days. I guess not all change is progress.
Tony Kelly
8
Posted 05/09/2017 at 12:23:54
Great article, Becky. The career of the late, great Royston has been well documented. I was over the moon when he was inducted as an Everton Giant recently. I had campaigned for a number of years to make this happen.
When it eventually happened, I was overjoyed. In my humble opinion, Roy Vernon was the second best player post war to wear the Royal Blue jersey; the best was Alan Ball.
Alan J Thompson
9
Posted 05/09/2017 at 16:30:47
A timely reminder of a time when footballers were "normal" people.
Myles Foley
10
Posted 05/09/2017 at 17:27:50
Steve, The Pink Parrot was on Duke Street, on the left going down. It was quite posh so you could not get in if you didn't look right.
Roy Vernon was the best penalty taker I have ever seen to this day.

Tony Sullivan
11
Posted 05/09/2017 at 17:45:16
Great story. Iam right in thinking Roy Vernon never missed penalty for us?
As for the clubs, I could never get in the Royal Tiger, it was either the Mardi Gras, Blue Angel or occasionally the Cavern. Happy days.
Terry White
12
Posted 05/09/2017 at 17:50:14
I was at the Wolves game, Ian (#4), September 1960, Roy (2) and Jimmy Harris were the scorers. I recall Roy putting one into the top corner at the Gwladys Street end. Of course Roy did that on many an occasion.
A truly great player along with the other names that you mention. It's reassuring to know that the old-timers do not forget those players who made going to Goodison a special occasion.
Peter Mills
13
Posted 05/09/2017 at 17:51:30
I was privileged to see Roy lift the Charity Sheild at Goodison at the start of the 63-64 season. That moment is the reason I would always choose for Everton to win the League Cup than finish 2nd and qualify for the Champions League.
Alan McGuffog
14
Posted 05/09/2017 at 18:07:13
Tony, Peter. I too was at that Charity Shield game: 4-0 against Man Utd. I think Royston missed his penalty and then re took it and scored. Am I remembering correctly? A few bottles have gone down in the intervening years!
Paul McGinty
15
Posted 05/09/2017 at 18:18:47
Alan, I was at the game...
I remember him missing. In the retake, he feinted to kick the ball, keeper dived. which in those days was a foul (ie, the keeper moving before the kick) and Vernon pointed at the ref and said basically look he's moving, that's why he saved the first pen. Noel Cantwell, the Man Utd captain, went crazy at what he considered showing up the keeper. I may be wrong but I thought Cantwell got sent off. Vernon re-took and scored.
Again, that's my memory. I was in the old Main Stand at the Park End side. I think the penalty was at the Park End.
Tony Abrahams
16
Posted 05/09/2017 at 18:35:52
It just shows you how clever Rooney has just been, Eugene.
Terry White
17
Posted 05/09/2017 at 19:02:14
Tony (#11), Roy missed a penalty in a reserve game against Burnley. We lost 5-3; he, Young and West were all playing for the reserves.
Terry White
18
Posted 05/09/2017 at 19:06:31
Alan (#14), David Gaskell saved Roy's first attempt but the kick was retaken and Roy then scored from it.
As Peter (#13) is saying, we all would like to see us win something – the joy we get in seeing our captain lifting a trophy certainly beats 2nd place and a back-door entry to a competition.
Peter Warren
19
Posted 05/09/2017 at 19:10:33
Every one of these Wives' reads have been fantastic.
Terry White
20
Posted 05/09/2017 at 19:29:56
You are correct, Peter (#19) and it would be nice if people would actually buy Becky's book and perhaps give her some belated royalties rather than just read the story on TW.
John McFarlane [Snr]
21
Posted 05/09/2017 at 20:33:37
Tony Kelly (#8) while appreciating that we all have favourite players, for one reason or another, I myself have difficulty in choosing Alan Ball, or Roy Vernon over Bobby Collins.
When Everton signed Bobby in September 1958 (I was serving in the forces in Cyprus), and their record was played 6, lost 6, scored 4 conceded 20. He made his debut against Manchester City at Maine Road and scored in a 3-1 victory, his next goal was in the 10-4 defeat at Spurs.
My first glimpse of Bobby in a royal shirt was on boxing day 1958, in a 1-0 win over Leicester City (whilst home on leave) it was only after I returned to civvy street in August 1959 that I saw the influence he had on his team mates.
The name 'pocket battleship' has been bestowed on many players, but none can have worn it with greater distinction than Bobby Collins. I feel sure that supporters of my age (79 years) and older, will have fond memories of Bobby, likewise supporters of Leeds United, for whom he gave excellent service.
I feel privileged to have witnessed such a determined and talented player, this is not to belittle any other players, as I started by saying, we all have our opinions and favourites, that's what makes the game what it is. I would be interested to learn what others think.
Phil Greenough
22
Posted 05/09/2017 at 20:40:33
I would do, Terry, but have you seen the price?
https://www.amazon.co.uk/Real-Footballers-Wives-Ladies-Everton/dp/1840188790/ref=sr_1_2?ie=UTF8&qid=1492060795&sr=8-2&keywords=becky+tallentire
Eddie Dunn
23
Posted 05/09/2017 at 21:08:43
This is absolutely fantastic and so interesting from a historical perspective. How times have changed! Life seemed more simple, but more importantly, our heroes were living lives only slightly different to our own.
John Keating
24
Posted 05/09/2017 at 22:18:54
Whenever I read posts regarding players leaving or threatening to leave (Lukaku, Mirallas, Barkley etc), I always post "Goodbye and good luck".
I have seen far better players come and go.Roy Vernon, Bobby Collins, Alan Ball, Alex Young are my reasons why.
Ian Burns
25
Posted 05/09/2017 at 22:34:35
John McFarlane Snr – I think we could reminisce all week on the players of that era, such was their influence in the days of non-social media and overpaid players of today.
Of course I recognise the brilliance of such as Messi and Hazard etc but it seems time lends us a moment of reverie and you are absolutely right in naming Bobby Collins as he most certainly fits the bill of memories.
My own recollection was a 5-0 beating of Newcastle on a rainy day at Goodison where Bobby was simply outstanding.
Going to bed now to dream of far off days of yore!
Becky Tallentire
26
Posted 05/09/2017 at 22:46:58
I've just read through all these comments and it warms my heart.
The book has been out of print for ages now, which is why I offer them on here because I love these stories and feel it's a crying shame the book is unavailable now and was never sold by the club (as it was considered 'disrespectful' by the powers that be).
But all is not lost. Amazon now have a facility where I can publish the books on a 'print on demand' basis so I'm going to take up that option.
Sadly, so many of the wives/husbands have passed away and more grandchildren have been born since I wrote it in 2004, so I'm busy updating the master copy and will let you all know when it's available for sale. I'm not sure how much it will cost because they charge for the production, postage and of course Amazon take their cut. But I will certainly sell it for the lowest price I can and am doing as much work from this end as I can to keep the price down
In the meantime, I'm loving that you're enjoying reading these beautiful stories which would certainly have been lost forever if I hadn't had the opportunity to write them when I did.
Thanks again for your feedback – it's made my day.
COYB!
Paul Thompson
27
Posted 05/09/2017 at 23:17:53
Becky – I'll certainly look out for the remastered book on Amazon. You have provided a a female window into the pre-Premier League / Sky era and it is as revealing in its own way.
Roy and Norma's honeymoon – one night in the Butlin's Metropole in Blackpool! I grew up watching Roy and I can still see him waltzing around the Fulham keeper in the title clincher in 1963. Happy days. Here's to more of them.
Dick Fearon
28
Posted 05/09/2017 at 23:18:03
John McFarland (Snr) @21,
I was at Maine Road when over the tannoy, wee Bobby Collins was introduced to English football.
Before current mass media coverage, little was known about the game outside England's borders. Few people had previously seen Booby. As both teams entered the pitch I remember thinking our mascot is a stocky chap. That was of course Bobby, a legend north of the border as he was at Everton and later at Leeds.
A curious fact about that game was how Bobby and Knobby Fielding ripped Man City apart in our 3-1 win yet I do not remember them ever again playing together.
In those far-off simple days, I would often see Reds and Blues players in and around Maghull. With one exception, they were a cheerful friendly mob. Always with good humour Alex and Roy would take the mickey out of each other. The exception occurred a few days before a derby game. A bit of gentle banter escalated into fisticuffs between Fred Pickering and Ron Yeats. It needed a dozen of their team mates to calm down these two huge blokes.
Rick Tarleton
29
Posted 06/09/2017 at 11:25:14
A great, great player. In modern terms, if Lukaku is worth 㿷 million, he was worth 𧶀 million, just look at the way the two men took penalties. I never doubted Vernon would score, I'd take evens anytime Lukaku took one.
He and Young are my all time Everton favourites. I wrote an article years ago about them for this site, "My Young and My Vernon long ago".
1962-63, I was sixteen, had a season ticket for the old Paddock and that is the team I dream about. Vernon was captain and simply the best finisher I've seen at Goodison. Latchford, Lineker, Cottee, Rooney, Lukaku et alia, were nothing compared to Vernon at his best.
Terry Underwood
30
Posted 06/09/2017 at 11:49:41
John Keating (#24),
Totally right, Lukaku, Barkley, Mirallas. Not worth comparing to the likes of Sharp, Ball and King. All players that left too soon.
Alan J Thompson
31
Posted 06/09/2017 at 16:14:17
Dick (#28); I read somewhere that Bobby Collins was an Everton junior at 15 but being homesick he went back to Scotland and Celtic.
Can anyone confirm?
John McFarlane [Snr]
32
Posted 06/09/2017 at 18:26:18
Alan (#31), it's correct that Bobby Collins did join Everton as a youngster, when Theo Kelly was secretary/manager (prior to Cliff Britton's appointment), and did go home to Scotland where he signed for Celtic, returning to the Blues in September 1958.
His record for Everton was played 147 games 47 goals, and for Leeds United (where he won Player of the year in 1965) played 149 games 24 goals. He played a major part in pulling two clubs up by the boot laces, and will go down in my opinion, as the most inspirational player I've seen in 69 years of following Everton, and by the way still attending (with my Grandson) as season ticket holders in the Park End.
Dave Williams
33
Posted 06/09/2017 at 19:04:30
I have the book and it is a very good read and unusual in seeing the life of a footballer through the eyes of his wife.
Becky writes great books – try to get "Talking Blue" and "Still Talking Blue" – in depth interviews with players from the sixties onwards. Very insightful and if you read this, Becky, it's high time you did another one!
Tom Bowers
34
Posted 06/09/2017 at 21:37:33
This is a wonderful piece about one of my schoolboy faves. He and Alex Young were dynamic together and proved that you didn't need brawn to be a great striker. He had a body swerve better than anyone and frequently scored by faking the keeper and taking it round him.
That title-winning side of 1962-63 was just tremendous and only equalled of course by the 1985 winning team. Wouldn't it be nice to have a team like that again?
John Boon
35
Posted 07/09/2017 at 18:50:55
Great to read all those comments about the past.
I also remember with fondness players such as Vernon, Young, Collins. Vernon was a dynamic player, but Alex Young was something extra special.
I was playing for Holy Rosary in the CYMS league. When we won the league in 1960, Young and Jimmy Gabriel came out to present the medals. This was the highlight of my year it was even for the Reds on our team.
Memories stay with you for your whole life. I still think we have great footballers today but money has put a damper on the game. I enjoyed watching Everton even when they were in the Second Division with the likes of Peter Farrell and Tommy Egglinton. 1954 was by far the best when we were promoted and the Red Shite were relegated for eight years. We still had crowds of 60,000+.
However, back to the Roy Vernon article. He really was a great player because as well as his football skills, he also had a certain edge that really added to his game. He would be outstanding in any era.
Tony Kelly
36
Posted 07/09/2017 at 19:20:03
Roy missed one penalty against Spurs in the early sixties at White Hart Lane, if my memory serves me right; he stubbed his toe as he hit the ball,and the ball rolled harmlessly back to Bill Brown.
Regarding the penalty in the Charity Shield against Man Utd, Roy ran up to take the pen,feigned to hit the ball one way and Gaskell dived the way Roy indicated; he never actually hit the ball,he and the crowd burst out laughing.
After the laughter subsided, Royston took the pen and, true to form, sent Gaskell the wrong way and netted.
Graham Weigh
37
Posted 07/09/2017 at 21:04:49
I remember watching Roy in the early 60s. I used to play for my school in the morning then get Harry Cruse's bus with his son Henry (we played in the same team).
We used to get to the ground early as the adults needed to visit the Winslow so we got into the front row of the old Park End Stand right behind the goal. I remember Roy hitting amazing volleys into the net at that end and think he scored every penalty. Such great memories.
Dave Abrahams
38
Posted 08/09/2017 at 20:14:23
John McFarlane (snr), quite a lot of fans would have Bobby Collins as their favourite Everton player, every Everton fan who saw him would know and appreciate how very, very good he was.
As you say he came into a poor Everton team and club at that time and dragged them up from the bottom of the league to become one of the best in the country but never enjoyed the silver we won, being transferred in one of the few mistakes Harry Catterick made.
I remember a story I read about Bobby's dad being hit with a bottle or glass at Ibrox Park during a derby game between Rangers and Celtic, Bobby had joined the wrong club according to the fan, I suppose that is Glasgow and their take on religion.
I was made up when Bobby came to Goodison and made his debut alongside my only ever football idol Davie Hickson. Davie wasn't the best player to play for the Blues and he knew that, but no player ever loved playing for the Blues more than Davie.
Bobby Collins was class along with many others including Thomas Royston Vernon, Tommy Ring and many other Everton players it was an absolute privilege to see.
As someone above has mentioned money is taking the fun and love of the game away from us fans and the game of football is a lot poorer for this.
Geoff Williams
39
Posted 12/09/2017 at 19:45:35
Graham, how are you? You also travelled on Tommy Hollis's buses.
I wonder what happened to Henry. He preferred to be called Stephen on leaving school. He got credit for a goal I scored. He really only scored 59 goals for HGS Junior XI in '65! I was only credited with one other goal that season.
I caught a toffee off the Toffee Lady at the Fulham game when we clinched the title in 63, Vernon scored a hat-trick. To my disgust, my brother ate the toffee a couple of years later.
Becky Tallentire
40
Posted 21/09/2017 at 22:52:03
I'm probably too late to add this comment but I've updated the book and it's now available on Amazon on a 'print on demand' basis.
I couldn't format the photos because it was all too complicated but am happy for somebody to show me how to do it and add them in the next draft.
Ken Farrington
41
Posted 28/09/2017 at 09:59:06
What an absolutely brilliant story and a great idea to re-create these icons of the 60s through their wives. I will certainly buy the book.
It was so interesting to read about Roy Vernon as he was such a pivotal player of the 62-63 title winning team. I was always fascinated by pictures of him smoking.
As a lifelong non smoker myself it certainly didn't encourage me to start but I'm sure some impressionable kids did so but that's how it was in those days though I did wonder in my innocent youth whether he would have been an even better player if he had have not smoked. He would certainly have lived longer and been able to enjoy his grand children, etc.
Thank you for posting this, a great read.
Add Your Comments
In order to post a comment, you need to be logged in as a registered user of the site.
Or Sign up as a ToffeeWeb Member — it's free, takes just a few minutes and will allow you to post your comments on articles and Talking Points submissions across the site.
© ToffeeWeb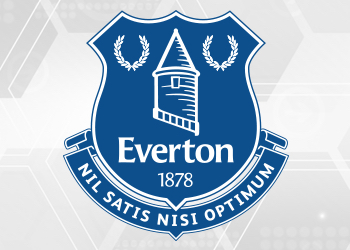 ---
Bet on Everton and get a deposit bonus with bet365 at TheFreeBetGuide.com
---