Everton History
A Proper Glutton for Punishment
Becky Tallentire

05/10/2017

43 Comments
[Jump to last]
Share:
Real Footballers' Wives – Rosemary Hurst
My mum was born and brought up in Guernsey and all her family were islanders, too. She had a great life, a good job and remained single until she was 28, which was considered quite old back then. Because she was getting on a bit, she met and married the wrong person, as often used to happen in those days, and my older sister Pat was born in 1939.
Guernsey was under German occupation during the war so Mum and Pat were evacuated to Leeds and it was while she was there that she met my dad. At the time he was an engineer in the Royal Navy and teaching at the naval college. They had a fleeting romance, fell madly in love and it didn't take her long to realise she couldn't go back to her husband. My dad had been married before, too, which was quite unusual in those days and when the war was over they moved to Jersey, where they set up home.
Dad started a building business and in 1946, my sister Susan was born and I followed hot on her heels 13 months later. The baby, Avril, completed the quartet in 1949. We were blessed to have such wonderful parents they were outgoing, romantic, modern and incredibly happy and we all loved them dearly. Both were in their late 30s so were quite mature to have such a young family, so we must have been exhausting at times. Nonetheless, it was an idyllic childhood and our house was always full of laughter.
Building restrictions on the island made it tricky for my dad to make a good living, and eventually they decided there was more opportunity for his kind of work on the mainland and England offered us all a brighter future. Mum wanted to live on the coast, and with Dad being a northerner; they decided that Blackpool was the place to go. There was great excitement. We sold the house and moved in with an aunt for a couple of nights before we left, and I can still remember us all being packed into her house with new shoes under the beds ready to start our adventure.
I was five and it was the first time I'd been on a plane; I spent the journey sitting on my dad's knee being violently sick. That was when I learned that they supplied paper bags for that kind of thing.
Our new house wasn't ready so we moved into a hotel. I must have been developing measles because the next thing I remember is a doctor examining me then being whisked off in an ambulance to the hospital, where I was put into isolation. My poor mum, as if she didn't have enough on her plate. They put me in a bed with high sides and it felt like a cot. I was broken hearted because they thought I was a baby. When my parents came to see me they weren't allowed in and had to look and speak to me through a window. I'd never been away from them before and I was terrified that something awful was going to happen.
I missed my sisters terribly, but was eventually allowed to leave hospital and was taken to our new house near Stanley Park in Blackpool. They'd moved in and it all seemed so huge with its big new rooms. We settled in quickly and resumed our home life. Mum was always encouraging us to dress up, put on plays and all kinds of imaginative things like that. Each one of us had a different forte; I was always one for sewing and making things. I was very creative and must have inherited that from dad.
My first school was Baines Endowed in Marton and I enjoyed it but the teacher must have noticed that I couldn't see the blackboard so I was taken off to the opticians for an eye test where they found my sight was failing. To my absolute horror, I was issued with a pair of the National Health wire-framed glasses that were indestructible and hooked behind my ears. They were awful. Mum took me to school and had to drag me out from behind her to go in the gates because I knew I was about to become an object of ridicule. It was awful but I think you learn to understand other people better when you've been made fun of. Kids can be very cruel but when I look back, I think it stands you in good stead in later life. You become far more tolerant of people with difficulties.
Other than my dad doing the pools every Saturday none of us girls knew about football but for some strange reason, when I was about 10, I was pleading to get a football game for Christmas. It was called Soccerette and consisted of a table marked out as a pitch with little legs about four inches high. The players had magnets underneath and there were magnetic sticks that you put under the table and moved the players around and tried to score a goal. Why I should ever have wanted that, I just can't imagine, but there was something about the way it operated that captured my imagination. Sure enough I got it for Christmas, but my mum and dad must have wondered what on earth was going on. It was only out for a few years and they stopped making it, but I loved it. I still don't know why I was attracted to it to this day, but it was so bizarre considering the way my life turned out.
One of the most exciting memories of my childhood was the day I met Johnny. We came home from school to find a tall dark handsome stranger in the house. He was about 24, crushingly handsome and he'd just spent five years in the army as a regular soldier. We were all instantly besotted. Then Dad told us he was our brother, his son from his first marriage and I almost dropped dead. He was the image of dad and we suddenly had an insight into how he'd been in his youth. They'd spent years tracking each other down. We couldn't believe our luck, we'd always wanted a brother and now we had the best looking one in the world.
There were still grammar schools in those days but Susan went to St George's Comprehensive in Blackpool, which was a brand-new school and because we were so close, I wanted to go there, too. I was in the year below her and came top in the exams, so my parents were offered the chance to transfer me to the grammar school but I wouldn't take it because I'd made friends and was settled. I didn't want to uproot and start again, much to the disappointment of my parents and my sister who really encouraged me to go. I didn't have the confidence to go it alone; I always wanted to follow in Susan's footsteps. I was quite in awe of her and because we were so close in age, we were best friends as well as sisters and we stayed that way right through our teens. As it turns out, if I'd have left St George's, I never would have met John because he was a pupil there, too.
John was a handsome devil and had always been a star at school because he used to win all the sports competitions. He had quite a fan club, girls were always vying for his attention and that was the reason I always avoided him. He was a year older than me so we didn't socialise at all until he asked me out on a date through a friend. I took some persuading to meet up with him in the beginning because the last thing I wanted to be was some kind of conquest.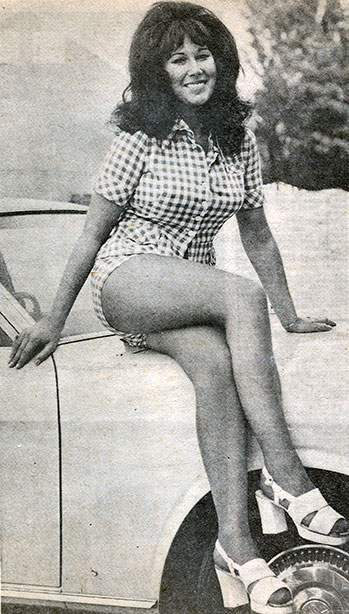 Eventually we got together and started our courtship. At the time it was only teenage stuff; we would go to the cinema or for walks or ten-pin bowling, he was great company and made me feel very special. He'd had interest from clubs right through school and had played for England schoolboys so his parents had foreseen that his career would be in football. Lots of clubs had tried to persuade him to sign including Manchester City, Aston Villa, Wolves and, of course, Blackpool. I don't really know why he chose Everton, but that was where he went at 15 as an apprentice.
When he moved over to Liverpool I thought that would be the end of it but he asked if we could continue our courtship and would ring me every single night from his digs. At first he was in the youth team and his dad would drive though to watch him play at Bellefield training ground on a Saturday afternoon then bring him home for the rest of the weekend and he'd get the 7.30 train back again on Monday morning.
I'd left school by then and was attending night school so I could learn shorthand and typing. I started working in a solicitor's office in Blackpool as an office junior and was hoping to work my way up to become a secretary. His parents lived near Stanley Park, too, so we could easily walk to each other's houses. Then, to my horror, we sold our house and moved up the north shore to Cleveleys, which was at least two bus rides away. We thought it was the end of the world because we were quite in love by that time and didn't know how on earth we were going to be able to see each other. Neither of us could drive but we soon passed our tests and I would borrow my dad's car or he would borrow his dad's.
John's shoulder used to dislocate really easily and he had to have a big operation to fix it. They sent him to Broadgreen hospital during the close season when he was 17, and the operation was a great success. The next year he went off to Australia for six weeks on a pre-season tour and it seemed like a lifetime. He asked if I would wait for him and I promised I would. When he came back he asked me to marry him. We'd only just moved to Cleveleys and the front room hadn't been furnished properly; we had a three-piece suite but no carpet and there were boxes everywhere waiting to be unpacked. We were sitting in there having a coffee when he proposed. I remember putting a tea towel on the floor so he could go down on bended knee and, of course, I said 'Yes' straight away. We got engaged on my 18th birthday in September 1965.
I loved going to watch him play and loved travelling to Liverpool; everybody I met was so warm and open-hearted and had a wonderful sense of humour. Susan's first car was a Ford Prefect and we were feeling really adventurous. There was an FA Cup match at Goodison in the evening against Liverpool and John asked if we wanted to come through. We told him we would make our own way, so we trundled through to Liverpool and parked in one of the little streets that led up to the ground.
We'd arrived early so we went and got ourselves a bag of chips and sat there waiting until it was time to go in. A lady came out of her house and asked us what we were doing. I told her we were waiting for the gates to open so we could go to the match. She said: "You silly girls, why don't you come inside and eat your chips in here and I can make you a cup of tea?" We didn't go in because they'd opened the gates by that time, but we couldn't get over it. We'd never met her before and she didn't know who we were, but she was prepared to let us into her house. I don't think it would have happened in Blackpool.
Our wedding was booked for the June 25th 1968 during the close season but Harry Catterick asked John to bring it forward because he wanted him to have settled into married life before the pre-season training started again. I don't know what they thought would happen to him once he got married, but they made a big deal out of it. We had to rearrange it for the 25th May and reorganise everything, so I lost my photographer and had to send out all the invitations again, I couldn't imagine the club getting away with it today, but then we just did as we were told.
Things kept going wrong and there was a point when we didn't think the wedding was ever going to happen because Everton then made it to the FA Cup final. They seemed to play lots of matches back then, much more than they do now. But just as they came up to the semi-finals, John was taken very ill. He phoned me to say he'd been hospitalised with suspected hepatitis and would I go and see him and pick up his car, then the phone got disconnected and I was absolutely frantic. The semi-final was on the Saturday and this was the Monday and I phoned Everton to speak to the secretary, Bill Dickinson. I explained that John was my fiancé that we were getting married later in the year and that I had to go and collect his car, but he wouldn't tell me where John was. He said it was a sworn secret and the press mustn't find out because they didn't want anyone to know what the team was going to be on the Saturday. I was pleading with him to tell me, I was so frightened.
I decided to take matters into my own hands and got on the train to Liverpool. I arrived at the club and asked to see Mr Dickinson. I was really nervous because it was so official and the wives and girlfriends weren't treated with any kind of respect. I went into his office and I can remember to this day sitting there and explaining that I'd come all the way from Blackpool, I had nowhere to go, no money and I didn't know anybody who could help me. All I wanted was for him to tell me where John was so I could pick up the car then I could get back to visit him. He refused point blank. I walked out of the office crying and he still wouldn't tell me. He said it was an absolute secret and nobody was allowed to know. It was so barbaric; I still can't believe it to this day.
I didn't know Liverpool very well at all, but I managed to find my way to his digs at Pinehurst Avenue in Aintree where he stayed with a wonderful lady called Mrs Barnes, who thoroughly spoilt him and was like a second mum. She couldn't have been lovelier if she'd tried. In fact my children used to call her Grandma when they were little because she was like a member of the family. I told her about my dilemma and then I had an idea. She didn't have a phone so I went over the road to the phonebox armed with a pen and paper and rang directory inquiries. I asked them for the numbers of all the posh nursing homes in Liverpool; I said posh because I knew he would be somewhere nice.
They gave me quite a few and I started to work my way down the list until I got to Gateacre Grange. I think it's a private house now but then it was a nursing home run by nuns. For the umpteenth time I explained who I was and who I was looking for and she said, 'Oh yes, we have John here.' I almost wept with relief. For all their secretiveness the club hadn't even remembered to tell the nuns not to mention it, or maybe she just felt sorry for me and couldn't bring herself to lie. I got a taxi and went straight over. John was furious with the club for being so horrible to me.
He was very poorly all week, but it wasn't as serious as they'd thought. What had happened was he'd become physically exhausted from overwork and had dehydrated. John is sallow skinned, he tans very easily but in the winter or if he isn't well, he looks quite yellow. Anyway, he didn't have hepatitis at all he was just run down. He was absolutely broken- hearted that he wasn't playing in the semi-final but we sat there and listened to the game on the radio. We played Leeds and won 1—0, which meant the final against West Bromwich was on the May 18, exactly a week before we were to marry.
Because we weren't married yet, I wasn't supposed to go to Wembley as part of the official group but the club gave me permission. Maybe it was because John had been so ill that they took pity on us and it pricked their conscience, but I remember Mo Harvey had to make her own way there because she was only engaged to Colin at the time. We stayed at the Waldorf and it was so plush and beautiful, but we were all devastated at the end of the match because we'd lost 1-0 after extra time.
Sir Alf Ramsay was at the dinner in the evening and he invited John to go on an England tour with the Under-23's the following Sunday. John explained that he was getting married the next week so Sir Alf came over and asked me would I mind very much if John went away with them the day after the wedding. All the players and their wives were sitting there and there was nothing I could say other than of course I didn't mind.
John's career was everything to him and I would never have got in the way of that, but I couldn't help thinking it was pretty bad timing. Fortunately, Harry Catterick intervened and said that because John had been ill he didn't think it was wise for him to go, so it was taken out of my hands in the end.
Three weeks before the wedding, the shop that was making my dress had burnt down and I was beginning to think there was something standing in my way, to tell you the truth. It was unbelievable, it was one thing after another, but we eventually married at St Paul's Church on Central Drive in Blackpool, the parish where we'd both been brought up. A friend took the pictures so they were disappointing, but it was a lovely day and I was so proud to become Mrs Hurst.
There was very little available on the market when we were house-hunting. We decided to buy a little semi-detached in Maghull and the club told us to leave it with them to sort out. They got it surveyed and bought it and we bought it from them. I don't think it was out of kindness, I think they just wanted to be sure he had somewhere to live. I know it sounds cynical but things were different in those days. They weren't pampered to the same degree that they are now, especially the players who'd been there since they were boys. Everything was regimented and players played because they loved the game and money was never the driving force. They didn't earn that much more than your average man in the street, we were a bit better off but it wasn't silly money and you were never going to be set up for life.
We moved in to our new house and I was suddenly on my own with no family, no friends or support network, and in a strange city. I didn't really know many people but we moved next door to a couple called Dave and Mabel Nicholson and they were wonderful. We became very close and they were a great help as we settled down. They both had fabulous senses of humour but I was always so slow, I became his stooge for years.
Just before the wedding my dad was taken very ill. He'd been unwell for a long time and we knew that, but he was stoic and covered it up for the day but shortly after he was taken into hospital and had a big operation. He had a colostomy fitted but because they wanted to protect me from worrying too much I was never told for over a year that he had cancer.
He carried on for another nine years and when he finally lost his battle it was a devastating time for us all. It was hard to be away from home then and that's why we valued Dave and Mabel so highly. They always made sure I wasn't on my own and when John would go away on tours they'd take me to the airport to meet him and bring him home again, it meant so much to us both. I owe them a lot because it was dreadfully lonely before I had the children, and they always looked out for me.
Gwen and Tommy Wright lived a couple of streets away so we became friends and I was very close to Ann West. She's the most fascinating person, she really is, she's vivacious, witty and so funny. She didn't give a damn about anybody, and she was fabulous company. She was an educated woman in her own right and a fantastic pianist. When we first got married, Gordon West used to pick John up when they went away so I could have the car to go home to Cleveleys. Pat Labone lived nearby, too. She was so stunning and we all looked up to her. She was beautiful and you never saw her when she wasn't absolutely immaculate. We went on holiday with Jan and Joe Royle a few times, we even ended up going with them on their honeymoon and we're all still good friends to this day.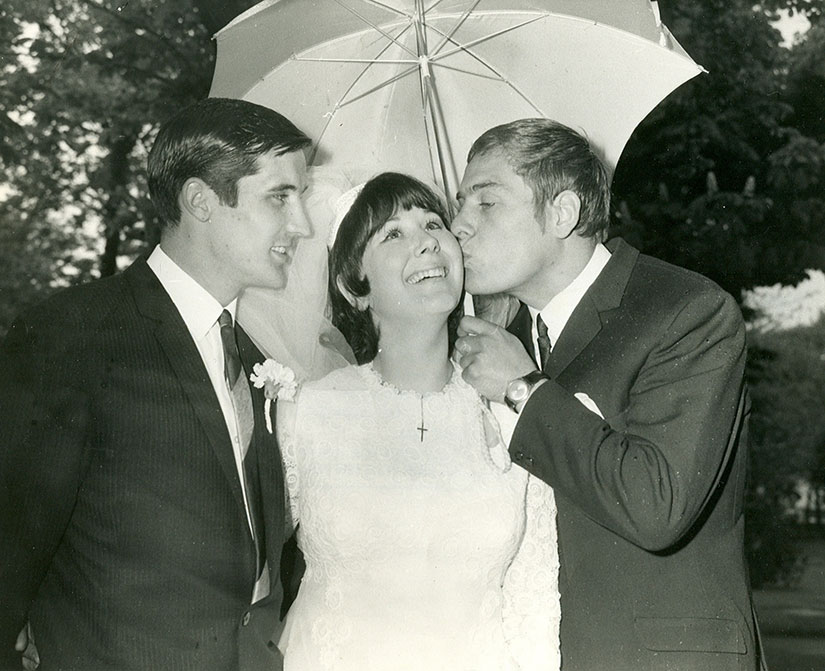 I didn't go back to work after I was married and it was quite a novelty for me to have spare time at first, because I'd worked since I finished school and I was quite happy to be homemaker. I didn't have too much time to get used to it because I fell pregnant a year later.
Samantha was born in Oxford Street maternity hospital on 6 February 1970, her dad's birthday. I was overdue and they were going to induce me. John was due to play the next day down in London. The weather was horrific, we were snowed in and he took me into hospital on the Friday morning. The gynaecologist was a man called Vasant Kumar and he said he would have me in on the Friday and I thought that was fine because John would be away playing. John kissed me goodbye and went off to the match and I didn't expect to see him again until the Saturday night. I was excited and frightened but I was prepared to get on with it but at about 3.45 that afternoon, John walked through the door because the match had been called off, so he was able to be with me.
He was adamant it was going to be a girl and wouldn't even choose a boy's name because he wanted a daughter so badly. He was from a family of three boys and they'd always longed for a sister. I was convinced it would be a boy but he didn't even entertain the idea for a minute, and he never wavered once. When Sam was born, he was elated; I'd never seen him so happy. It was a wonderful day and he said it was the best birthday present he'd ever had.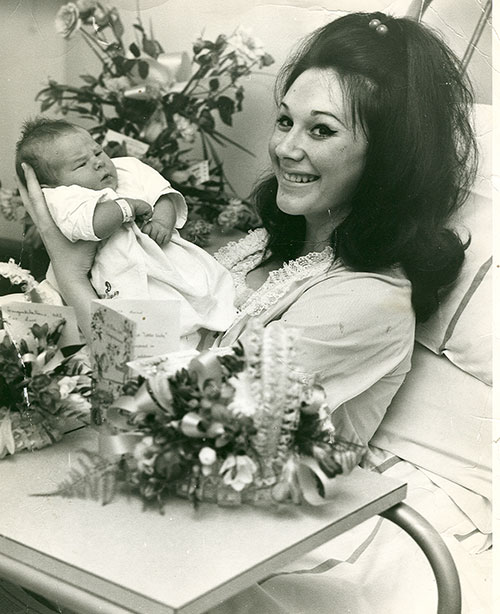 John had some funny pre-match superstitions. He would only ever eat poached eggs on toast and if they were in a Cup run, he would never wear anything but the clothes he'd worn for the last round, and that was right down to his underwear. Another thing I noticed was once he got on the pitch; he would kneel down and re-tie his laces. He did it every game without fail.
We moved to Ormskirk in 1974. They say new house, new baby and sure enough Alexandra was born in November 1975. She was another late delivery and Vasent had agreed to induce her on the Sunday so John could be there. I was booked into Park House in Waterloo, where a lot of the Everton babies were born. It was a natural birth but they started off the labour by drip. John and Sam took me in at lunchtime and at 12.50 they set off home again to wait for the call. At 1 O' clock I got the first pains so as soon as they got home they had to turn around and come back. Alex was born an hour later. There was no messing around with her and Vasant, John and Sam all made it back in the nick of time.
I used to go to all of the home games, John's parents would come through and I'd go to the match with his dad and his mum would look after the children. I would sit back and watch and feel so proud. It was almost surreal because at home he was just John or Dad and was an ordinary chap, but when he was on the pitch wearing his kit I could feel the importance of it all, and it would give me butterflies. There were thousands of people who'd paid good money to watch and whenever he was on the ball I just knew they were willing him on.
John was a dedicated player: he'd have died for Everton, was incredibly loyal and always getting injured one way or another but it would have to be really serious for him to stop playing. I remember he had a split eye and his head cut open one time. He went off and had stitches and came back on wearing a skullcap. He was a proper glutton for punishment.
The worst injury he came home with was when he was at Oldham and he did his Achilles tendon and was really in agony. One of the other players brought him home and he collapsed in the hall. He was never a wimp, he was as tough as they come, but the pain was so severe he literally passed out. But he recovered and I suppose he was lucky because he didn't really suffer anything too serious and nothing that kept him out of the game for any length of time.
He only ever thought about football and it was his whole life. It took a long time for him to wind down after a match and he wouldn't sleep well at all. He used to say you never needed anyone to tell you if you hadn't played well because you were well aware of it. If he did have a bad game, it would really bother him and he would relive the match in bed at night. I had plenty of bruises from that because he would get quite physical. He's always been a quiet person and very deep. I sometimes thought it would have been better if he'd not kept everything bottled up inside. It might have made it easier for him if he'd lightened the load. It was the same when he was nervous about a match, he'd go very quiet and uptight and it was a bit like walking on eggshells.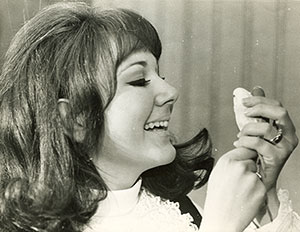 Our home life was just the same as everyone else's. People would imagine it would be different but it wasn't. We were just normal working-class people. We never played it any different because we both knew that when he was in his 30's his career would come to an end. If you believed the things that were written and allowed it to interfere with who you were, you'd have been very disappointed when it was over. I saw it happen once or twice, when people found it very difficult to adjust.
John's always been a family man and the only thing that ever came before that was his football, but we didn't mind at all. People ask if it made me mad when he went away or missed Christmas, but I always said that people married sailors and they were away all the time. Christmas was their busiest time of the season, and on the morning they would go straight into training then off to Alder Hey hospital to see the kids. When he came home he could never eat his dinner because he was so upset after seeing the sick children. The club would take them away every Christmas afternoon so they could prepare for the Boxing Day game, so we were always alone then, but we just accepted it as part of the job.
In a way, anybody who gives up working when they get married makes some kind of sacrifice and I was sometimes a bit frustrated that I never really finished my education. Although I attended night school, I always felt as if I wasn't fulfilling my potential. I didn't really make many sacrifices as such, I kept busy at home sewing and upholstering furniture and looking after the girls. I had no family nearby, so I couldn't seriously think about returning to work because there would have been nobody to look after them. I was lucky that John's job allowed me to be at home and I had the choice. I'm so glad I didn't miss a minute of them growing up. We had great fun, we were always inventing things to do and games to play.
John would be at home during the close season so he was with us then. We had a wonderful family life. There are lots of young girls I work with now for the local council who had no choice other than to go back to work as soon as their babies were a couple of months old. I was at home till Sam was 11 and Alex was five so I had all those years with them. They were wonderful.
John's quite a homebody and has lots of hobbies. He doesn't like the winter because it keeps him indoors and he loves to be outside. He's always been mad about gardening and loves bird watching. We've got more bird tables in our garden than they have at Martin Mere, sometimes I think we could start up our own sanctuary. He would do his share around the house and was good with the girls and spent a lot of time with them and he loved taking long walks with our dogs.
We still live in Ormskirk and it still surprises him that he's recognised in the street because those heady days of fun and football were a lifetime ago. John and Joe Royle have worked together a lot since then. They never let go of football and he would die without his teletext and the long conversations with Joe about Ipswich Town. He's still deeply involved with it mentally and would never be able to let it go. Football made him the man he is.
We might not have had a lavish lifestyle as the players have today but because of the era we were brought up in, it was twice as exciting because it was all so far from what we knew. We had no idea how things should or shouldn't be; it was just how it happened. I wouldn't mind being a footballer's wife now, not because the spoils are better but because it was a wonderful experience.
The last Cup final I went to was in 1995. It was a long time since I'd been to one and we were participating in a different way because John was involved with the coaching side of it then but you need to be involved in it to understand the importance of it. I was so sorry my girls had never experienced the thrill; everybody should feel that excitement once in your life. When they walk out on to the pitch at Wembley, the pride over-rides anything to do with money or status. There's nothing that can touch it and when you come home again you relive those moments and that's when you realise how privileged you've been.
If a spectator can feel that, imagine how intense it must be for the players, and it must be hard for them when it starts to leave them. I remember John saying he knew he was getting old because players would start running past him. That was when it started to sink in, and that was the hardest time for John. Football is a gift with all of them, like any other talent, and you can really enjoy it if you can take it for what it is.
I don't think that would be any different today, unless the financial rewards have overtaken the love for the game. I can't comment on present-day players because I'm not part of it anymore, but they seem to be pampered and only communicate through their agents, from what I can gather. The manager's can barely speak to the players these days. When John started playing it was like joining the army — the discipline was so strict and it was so regimented. There was a huge amount of respect for other players and the manager and there wasn't all this publicity, so the little things seemed very grand to us.
Just after the 1995 Cup final, John had a heart bypass operation. He hadn't been well but he never told me. We'd gone to the Charity Shield and after the game John was in another bar with the YTS boys he was coaching and Joe came over to me and told me not to worry, that John would be fine. I didn't know what he was on about so when I got home, I asked him whether there was something wrong at the club. I told him what Joe had said but he shrugged it off because he didn't want me to worry. They'd noticed he wasn't well when they were training and sent him for an angiogram. Within two months he was back in Broadgreen having a bypass. He was in the best place to get something like that sorted and even though Everton parted company with him when Joe left, I was really grateful because if they hadn't taken fast action, anything could have happened.
I lost my mum in 1995, that's why my sisters and I all make a special effort to keep in touch because the time passes so quickly and life gets in the way. We're still very close and meet up every couple of months for a boozy weekend, although Avril lives in South Africa now and we've not had the chance to go and visit her yet. It's hard to coordinate time off with the others, but we'll get there eventually. She has a ranch in a conservation area with horses near Hoekwil in the Western Cape. We're all desperate to go and see her.
I wouldn't have missed being a footballers' wife for the world, I look at my girls now and they have children of their own. Alex has a four-year-old daughter, Katherine and Sam has James, our first grandson, who's nearly two so we're all watching him closely. He seems to be left-handed and maybe he'll be left-footed, too. John bought him a set of miniature golf clubs as soon as he was born. He won't be able to use them until he's about nine but they're there, waiting for him.
I've had a lovely life with all the great people that we've met and our family life was wonderful and it's all because of football. We went to some fabulous places, met people we're still friends with to this day and did things we could only dreamed of. I still can't believe my luck.
Taken from Real Footballers' Wives — the First Ladies of Everton, still available for purchase in book or Kindle form
© Becky Tallentire 2004

Follow @bluestocking63
---
Reader Comments (43)
Note: the following content is not moderated or vetted by the site owners at the time of submission. Comments are the responsibility of the poster. Disclaimer
Tony Hill
1
Posted 05/10/2017 at 22:10:31
One of my favourite players. A great Blue, rock solid and a gentleman.
Tony Dove
2
Posted 05/10/2017 at 22:14:40
What a wonderful period that was in so many ways. I just hope the younger generation can appreciate it for what it was and find something in this horrible money orientated football world to replace it.
Neil Lawson
3
Posted 05/10/2017 at 22:49:10
What a fascinating and uplifting article. It should be compulsory reading for every current (pampered) footballer.

Memories of a wonderful era of our great club, of a true and outstanding professional and of the excitement I enjoyed in my teenage years spent in M12 Bullens Rd Upper.
Len Hawkins
4
Posted 05/10/2017 at 22:55:49
Can just picture him gliding down the pitch on a break from defence and smashing a screamer past the goalie. A very underrated player cool as a cucumber and hard as nails.
Jack Convery
5
Posted 05/10/2017 at 23:03:30
A footballer's footballer and a bloody good one at that. Chose the right wife too - so it's not just a football brain he's got. What would Koeman give to have him in his pomp right now. Very underrated but not by us blues.
Neil Lawson
6
Posted 05/10/2017 at 23:13:13
Len (4). I have a clear recollection of a game played on a horribly frozen Goodison pitch, where the players could barely keep their feet, and John striding forward exactly as you describe, and sending a screamer into the corner. It finished 1-0. I don't recall who the opposition were. Strange how , after so many years, odd seconds of your life are never forgotten.

He wasn't wearing gloves !!

And it was at the Gwladys St end !!
Clive Mitchell
8
Posted 06/10/2017 at 00:31:10
One of my all time favourite players, but that's by the by. His wife's extraordinarily dignified and moving account of their life together and apart tells you everything you need to know about what has changed in the last fifty years.
Don Alexander
9
Posted 06/10/2017 at 01:03:21
It took a guy as good as Bobby Moore to deny John the England caps his talent deserved. Hurst partnering Keane would be ideal now.
Brian Murray
10
Posted 06/10/2017 at 06:07:33
For a big lad, he didn't impose himself as he should.

I vividly remember two-nil up in 71 ar Anfield then John has a Gary Stevens moment, sold himself with wild tackle that Heighway skips past – then the usual Everton Collaspe.

Great in title year though.
Alan Brown
11
Posted 06/10/2017 at 09:17:26
We called him Garth, named after a cartoon strip in a paper. A real he man with muscles bulging. In reality John wasn't massive but he was like a rock. So difficult to get past. A very underated player.
David Graves
12
Posted 06/10/2017 at 09:53:46
I was fortunate to spend time with John a few years ago and he is great company and a very modest man.
I needed my Dad to tell me just how good he was as a player and how he should have played more times for England!
Alan J Thompson
13
Posted 06/10/2017 at 10:21:21
I almost met John one afternoon in one of those concrete almost windowless betting shops, in Prescott, I think. This bloke was dressed in what looked like mechanic's oily overalls but he looked familiar. It was only when stood next to each other and he lit a cigarette that I realized who it was and I was somewhat surprised that an Everton player would smoke.
I believe, some time later, he gave up an Everton scouting job and took up stocking supermarket shelves. I'm almost sure that John almost set a record for England U-23 appearances and , as has been said, would have seen greater times except for Bobby Moore.
Great people in what we would think of as great times.
Lest we forget.
David Graves
14
Posted 06/10/2017 at 10:39:34
Not sure about the shelf stacking Alan.
When I knew him he was doing a sports qualification having retired from owning a sports shop. He had also worked as a senior scout for Joe Royle at City and Ipswich so I think you do him a disservice!
Peter Mills
15
Posted 06/10/2017 at 10:42:55
First game of the season, John scored the only goal of the game for us to win away at Arsenal, 3 days later he scored in a 2-0 win at Old Trafford. We won the League.
Just imagine that.
Alan J Thompson
16
Posted 06/10/2017 at 10:43:17
Perhaps so, David(14), but no disrespect intended.
Alan McGuffog
17
Posted 06/10/2017 at 10:49:50
Wonderful player fantastic partnership with Brian Labone. Dear me I remember that magnetic footy game. Always ended with a fight using the sticks. Lol
Ken Buckley
18
Posted 06/10/2017 at 10:59:23
John was our first number 10 and one of the best. Not in the position you might think.
Unlike today John's number 10 signified the second centre half
Len Hawkins
19
Posted 06/10/2017 at 12:28:14
As an aside, just think of the other players from that time along with John Hurst (Johnny Morrissey Howard Kendall Colin Harvey) who couldn't get a sniff at the England team they should have been in every squad.
Dave Abrahams
20
Posted 06/10/2017 at 12:32:49
Go along with all those who remember the much under rated player, seldom brilliant but consistently very good, did John score one of the goals in the youth cup final versus Arsenal, I remember him scoring the winner at Stoke City on Easter Monday the year we won the league. A quiet man, dignified, last time I saw him was at Andy Kings funeral, standing quietly with a friend before going into the church.
Finally, Rosemary, if you were a footballers wife today, with all the wealth involved, I don't think you could, in any way, be happier than you were in the life you lived, money doesn't buy happiness nor the wonderful memories you, John and your family made.
Liam Reilly
22
Posted 06/10/2017 at 15:50:31
Top read - really enjoyed it.
Such a down to earth family and an insight to see how the club itself has evolved where it looks after players and ex players these days as it was very different in Rosemary and John's time.
There's a lot of flak thrown at BK, but he should get the kudos for the way the club behaves to former staff and the community.
Will Mabon
23
Posted 06/10/2017 at 17:01:02
A strong, steady player as I remember him, effortless defender. He seemed to be around for ever into the seventies when I was a kid.
Will Mabon
24
Posted 06/10/2017 at 17:05:25
Mark Daley
25
Posted 06/10/2017 at 18:35:32
Mrs Hurst, lovely to read and beautifully written. We've lost a lot in 50 years of progress.
Gavin McGarvey
26
Posted 06/10/2017 at 20:08:58
A great read. A fascinating glimpse into a bygone era, and has been said before, wonderfully written. Different times, but not worse times I think.
Gerry Morrison
28
Posted 07/10/2017 at 02:47:24
What a wonderful read. It brought back exquisite childhood memories, and made my day. Thanks.
Eddie Dunn
29
Posted 07/10/2017 at 08:44:21
Another wonderful insight into the past. How times have changed.
Martin Nicholls
30
Posted 07/10/2017 at 09:22:13
Will - an interesting link! I'm of the same vintage as the Hurst's but whilst I can remember having a magnetic table football game,don't recall the name Soccerette. One thing's for sure, at £5 8s, the family version didn't come cheap!
My recollections of John are similar to many others – a wonderful, strong and reliable player. Maybe not "the last of the Corinthians" but close to him! I vividly remember the story about him having hepatitis in the lead up to the 1968 semi and somewhat bizarrely, was more worried about his absence than Bally's!
Anyway, I went to that semi and cometh the hour, cometh the man – Mogsy saw us through! That side was the beginnings of a great team that went on to be champions in 1970 although, like some others, I felt it produced it's best football in 1968-69!
Sorry to ramble, lads, but as with others, this article stirred some great memories!
Ashley Roberts
31
Posted 07/10/2017 at 16:23:24
Thank you for bringing back a flood of wonderful memories for a wonderful Everton football era, a wonderful team and a wonderful player. There was not an inch of my bedroom wall that was not decked with a picture of the late 60s early 70s team that I had not taken out of my weekly Shoot or Goal magazines. If only we had a team of die hard Evertonians today that would walk through a wall for the team as they did in those days.

I know after 50 years of supporting the team mostly from afar, I am probably old and jaded but I just wish half the current squad had half of the passion and commitment Hurst and the rest of that team had. Today there is very little loyalty in the game as it is driven purely by financial rewards for the players.

I know we cannot turn the clock back but how many of the players today would have the sentiment of "dying for the club" as indicated in Samantha's viewpoint of John. Thank you for the memories and I long for the day that we can repeat them again!!!
Malcolm Dixon
32
Posted 07/10/2017 at 20:55:19
Thanks, Becky, another great read. The accounts you present (though the words & perspective of the women involved) of how it was, always resurrect the period so authentically. You should think of spinning all the tales into an interlinked drama. It would make for a fascinating and revealing TV drama. I'd watch, for sure.
Rick Tarleton
33
Posted 07/10/2017 at 21:36:46
I remember him having a shop on Kensington opposite the Library. He was of the generation when footballers were richer than the average working-class man or woman, but not supremely rewarded as ther are now.
He came to us as a centre-forward who's been outstanding for Blackpool schoolboys and England schoolboys and at first he played upfront, but became a superb second centre half alongside Brian Labone. There can have rarely been two such wonderful central defenders who were so sporting and very rarely fouled their opponents.
Another great Evertonian.
Rob Hooton
34
Posted 08/10/2017 at 09:45:31
This was well before I was born so I throughly enjoyed reading that, thank you Rebecca!
Habib Erkan Jr
35
Posted 08/10/2017 at 14:03:20
What a lovely read. Thank you so much for sharing.
Dave Brierley
36
Posted 08/10/2017 at 14:28:50
Great read Becky. Always admired John as a player, God could we do with him and Labone right now.
I was for a short while the Assistant Manager at the Astoria Cinema on Walton Road and John had a relative working there,can't remember who, so he came in occasionally to see a film. A really nice guy as I recall. Happy days.
John McFarlane
37
Posted 08/10/2017 at 22:36:36
Ken Buckley [Number18], I'm not sure what you mean when you state that John Hurst was Everton's first number 10. As far as I'm aware that honour belongs to Tommy Johnson who played at inside left in the 1933 F.A. Cup Final. Shirt numbering became compulsory at the beginning of the 1939/40 season which was abandoned after three games, and for these three fixtures Alex Stevenson wore the number 10 shirt.

On the resumption of League football Wally Fielding wore the shirt for the first three games, and in total he wore it 24 times, Alex Stevenson wearing it the remaining 18 times. Other wearers of the shirt before John Hurst are, Eddie Wainwright Cyril Lello, Peter Farrell. Aubrey Powell, Jimmy McIntosh, Alan Hampson, Harry Potts, John Willie Parker, Ted Buckle, George Cummins, Alec Farrall, Gwynfor Lewis, Jimmy Glazzard, Willie Haughey, Eddie Thomas, Jackie Keeley, George Kirby, Derek Temple, Alec Ashworth, Bobby Collins, Roy Vernon, Alex Young, Frank Wignall, Jimmy Hill, Colin Harvey, Jimmy Husband, and Dennis Stevens.

I hope you don't consider me pedantic Ken, [I've seen too many pints lost over incorrect information] and although John Hurst wasn't the first number 10, he was the first Everton substitute to feature in a league game, coming off the bench against Stoke City at the Victoria Ground in a 1-1 draw [August 28th 1965].

Now in my 80th year I must confess that although I was attending Goodison in 1948 I have no clear memories of Alex Stevenson or Aubrey Powell, and my army service prevented me from seeing Jimmy Glazzard, Willie Haughey and Jackie Keeley, but I was quite familiar with the others. Once again I must apologise if I come across as a clever clogs [it was never my intention] it's just that I'm a stickler for facts.
David Ellis
38
Posted 09/10/2017 at 08:05:39
John - capow. That response is so over detailed it's hilarious and could have come straight out of Monty Python or Ripping Yarns. I spilt my coffee . Hilarious and informative, take a bow
John McFarlane
39
Posted 09/10/2017 at 11:51:40
David [38] compliment or put down [ I can handle it either way ] the truth is I've seen so many pints of beer won or lost on incorrect statements, and I am greatly influenced by the song " If you know your history." I appreciate that I may have gone over the top a bit, but I did apologise to Ken, I hope that if Ken has seen my contribution he will accept my apology, and humour me in my dotage. I must confess that I am as concerned as any other Everton supporter regarding our current predicament, but I find solace in reliving our glorious past, rather than ranting at the Board of Directors and Manager. I learned years ago that there is little I can do to change things [other than withdrawing my support by cancelling my Park End season ticket,] and like any addict I find it an impossible course of action. Therefore I'm afraid that I may continue to post, and like Robin Hood and others I will seek to right a wrong.
Dave Abrahams
40
Posted 09/10/2017 at 12:37:29
John (39), I think David was mainly complimenting you on a very detailed list.
I saw all those players andsomeof them surprised me at playing in a No. 10 shirt,mainly Ted Buckle, usually a No. 7 or 1,Eddie Wainwtight mostly a No.8 until converted into a winger and wore No.7, : I remember Cyril Lello scoring a hat trick in a No.10 shirt versus Vasco de Gama and Peter Farrell scoring in the first minute at Anfield in a No.10, I think a lot of the others only played once or twice in that number shirt, John did Albert Julliesson wear the No.10 or was it a No.9? Albert was the infamous player we signed not long after the war, didn't last long he suffered from varicose veins and his transfer was cancelled, maybe you recall the details better than me.
Dave Abrahams
41
Posted 09/10/2017 at 12:40:20
Sorry, in the above post Ted Buckle should have read 'Played in a No7 or No11.
John McFarlane
42
Posted 09/10/2017 at 14:41:36
Dave [40] you are absolutely correct in thinking that Albert Juliessen mainly played in the number 9 shirt, 8 of his 10 appearances in 1948/49 were in the centre forward slot, the two in the number 10 shirt were in games against Huddersfield [home 2-0] and Manchester United [away 0-2] I meant to place him on the list of players I had no clear recollection of [as I was only 10 years old at the time.] I do recall that he was signed from Portsmouth, when medicals were not what they are today, our friends across the park had a similar experience with the welsh player Des Palmer.You will no doubt appreciate that I am getting appearance records from Everton publications. Ted Buckle as you also rightly say, mainly wore the number 7 shirt occasionally wearing number 11. In the 1951/52 season he was switched to inside left for 10 games to accommodate Tony McNamara, in this period he scored 8 goals. I can recall a central league game when he missed a thrice taken penalty, the keeper moved twice before the kicks were taken, and also saved the third effort. I think the referee just got fed up and decided to call a halt to the pantomime. I too was at the Vasco De Gama game I think it ended up 6-3 to Everton, my abiding memory of that game was a thunderous drive from Kenny Birch rattling the crossbar at the Gwladys Street end. As I hinted in my previous post I'm a bit of a dinosaur when it comes to football, but as a youngster it was all I lived for, and although I still go with my Grandson I'm afraid the passion has waned somewhat.
Dave Abrahams
43
Posted 09/10/2017 at 15:37:34
John (42), yes the Vasco De Gama game finished 6-3, I watched it from The Stanley Park End, which was unusual for me, I nearly always went in Glwladys Street End.
I started going at the end of the 1948-49 season so I'm not sure if I saw Albert Juliessen, but do remember the story of his transfer.
Kenny Birch later played for Bangor City under the late great T G Jones, I think he played for them in the three games versus Napoli in The European Cup.
As you say the passion is dying from a lot of supporters, not just Evertonians, and the game is not th same but still we go hoping for better days, in my case it would be nice to see a good flowing entertaining game at Goodison, maybe soon.
Ken Farrington
44
Posted 19/10/2017 at 18:41:56
Fascinating article detailing a great period in Everton's history. If there is a better told story from a footballer's wife, I would pay a lot of money for it. Brilliantly written with interest in every line.
Geoff Evans
45
Posted 22/10/2017 at 11:54:39
One of the most under rated players in football,
Dave Kelly
46
Posted 24/10/2017 at 20:35:12
I actually sat next to John at the Anfield Derby when that irritating ginger kid David Fairclough scored that last minute winner. John had been a gent throughout the game, giving sound opinions on the players but, like myself, he exploded when the ball found the net. Frustrating day but it had been good to talk to the great man.
Add Your Comments
In order to post a comment, you need to be logged in as a registered user of the site.
Or Sign up as a ToffeeWeb Member — it's free, takes just a few minutes and will allow you to post your comments on articles and Talking Points submissions across the site.
© ToffeeWeb