Koeman brings Niasse back into the fold

125 Comments [Jump to last]
Thursday 7 September 2017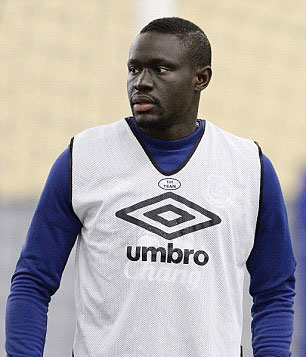 Ronald Koeman has confirmed that Oumar Niasse will be given the chance to ignite his career at Everton after 18 disappointing months since his big-money move from Lokomotiv Moscow.
The 27-year-old was signed by Roberto Martinez for £13.5m in the January 2016 transfer window but failed to impress in his early performances and was transfer-listed by Koeman when he assumed the managerial hotseat the following summer.
A loan move to Hull City followed where Niasse scored five times but couldn't prevent the Tigers from being relegated and, consequently, they didn't exercise a £10m option to sign him permanently.
Niasse was on the verge of joining Crystal Palace on transfer deadline day last week but the deal reportedly collapsed due a disagreement over agent fees that saw the two clubs run out of time to file the necessary paperwork.
He could yet make a move to Fenerbahçe before the closure of the transfer window in Turkey tomorrow but Everton could insist on a permanent deal as opposed to a loan in light of Koeman's comments to the media this afternoon.
"Niasse is back in the first team," the Dutchman said, admitting that the failure to bring in a replacement for Romelu Lukaku was one of the motivating factors behind his decision to turn to the Senegalese striker. "He did a training session today. It gives us other options for the striking position.
"It's not necessary to speak any more about what happened last season. I found that now is the right time to bring him back to the first team because of the striking situation.
"He's an Everton player and sometimes in life you need to give some opportunities."
"Last season was a different season. Maybe we had other strikers so we found it difficult to find a position for him. But his behaviour was perfect he played games for the Under-23s and I think now is the right time to bring him back to the first team.
"He needs to fight like every player for his opportunity."
Koeman also revealed that he had spoken to Kevin Mirallas regarding his post-deadline day assertion that he was "very sad" not to have secured a move Olympiakos.
"I spoke to Kevin and he wasn't happy about his situation. He was looking for something else but nobody agreed [anything] with Everton," explained the Blues boss.
"Kevin stays and he needs to work hard and he needs to give competition to all the players."
---
Reader Comments (125)
Note: the following content is not moderated or vetted by the site owners at the time of submission. Comments are the responsibility of the poster. Disclaimer
Gary Drain
1
Posted 07/09/2017 at 15:02:35
I'd rather Niasse be training with the 1st team than paying him loads to be with the kids! He might be a bit duff but a decent backup if we have any injuries until the next transfer window.
Derek Knox
2
Posted 07/09/2017 at 15:02:46
Mark, I was reading also that Mirallas, and Niasse, could both still move to Fenerbahçe as their transfer window doesn't shut till Friday.
Be interesting to see what happens over the next day or so.
Michael Penley
3
Posted 07/09/2017 at 15:20:21
Contention for what, Mark? A locker?
Michael Lynch
4
Posted 07/09/2017 at 15:27:59
Great news that we didn't need to sign a striker because we had Niasse all along! Saved us a fortune, that has.
Only strange thing is how we managed to mislay him for an entire season – did nobody think to look in his locker? I reckon that's where he was hiding the whole time.
James Morgan
5
Posted 07/09/2017 at 15:29:42
Derek, if the right money is offered for both I would sell and add to the coffers ready for our £60m striker in January!
If we were to sacrifice just one now, I'd get rid of Mirallas. His attitude stinks and Niasse has behaved impeccably.

Michael Lynch
6
Posted 07/09/2017 at 15:32:49
James, my nan's got a good attitude, and my four-year-old has behaved impeccably since I had to tell her off for setting fire to the dog, but I wouldn't put either of them in the first team squad.
Niasse is shite – lovely lad, but shite. He could make the teas at half-time, I suppose.
David Barks
7
Posted 07/09/2017 at 15:37:27
James,
Care to provide the examples and proof of Mirallas' poor attitude, other that he manager just coming out and saying he displayed a poor attitude?
Mirallas being the guy who just was offered and signed a new contract by this club. He apparently wanted to be in the team, the one that was so totally inept and useless against Chelsea. So what is the proof of your claim of a poor attitude?
James Morgan
8
Posted 07/09/2017 at 15:54:46
Michael, haha, the problem is Mirallas is shite as well!
David, I'll take Ronald at his word. Especially considering Mr Mirallas's previous showings of petulance in the past. Like when he took the ball from our recognised penalty taker and missed, remember?
Or his substitute sending off against Swansea. Yeah, I'll take Ronald's word.
Sean Randles
9
Posted 07/09/2017 at 16:01:53
Delighted Niasse is back in the fold. He has behaved with dignity throughout. He wasn't fit when he came and it wasn't his fault someone bought him and then got fired. Don't think he's been given a proper chance. He scored 2 against the RS for Hull so still could be a legend.

Simon Jones
10
Posted 07/09/2017 at 16:03:54
Watch Niasse fluke the greatest hat-trick ever, or something...
Whatever he's done wrong, he still deserves a chance. I mean, we're giving Rooney one, so why not him?
John Raftery
11
Posted 07/09/2017 at 16:08:44
I will give Koeman some credit for bringing Niasse back into the squad. That is a U-turn on his stance for the last 10 months perhaps suggesting he is not as stubborn as he appears; or maybe he is just desperate.
Lennart Hylën
12
Posted 07/09/2017 at 16:13:09
It was really interesting to hear what he had to say about Niasse. Glad that Koeman is a man who can change his mind. Give Niasse some chances to show what he can do.
Look at Mirallas, and his complaining. No moaning from Niasse. He has played for the U-23s and without him they would probably not have won the league last season. Let him show what he is made of.

Barry Williams
13
Posted 07/09/2017 at 16:14:11
I watched Niasse the other week for the Under-23s against Chelsea, and he looked fine and took his goal well. He scored a couple for Hull against some of the big boys, he may just surprise us.
I know both Koeman and Martinez didn't play him, but is it just possible that he has grown into the British game!? The key word being maybe! Here's hoping!
Paul Newton
14
Posted 07/09/2017 at 16:49:05
Well done, Ronald, for giving Niasse his chance. You're not as stubborn as I thought you were.
Liam Reilly
15
Posted 07/09/2017 at 17:08:06
Whilst I don't think Niasse is the answer to our striking difficulties, this shows some pragmatism from Koeman.
Hopefully the lad can do enough to get himself a good offer from abroad in January and Everton can spend big on Lukaku's replacement.
Staying in Europe is key to getting anyone decent.
Stephen Brown
16
Posted 07/09/2017 at 17:15:57
Most threads can quickly turn into Koeman bashing but I think he's being pretty pragmatic here!
I genuinely hope Niasse can prove all wrong and contribute to the team! Could be another Dennis Stracqualursi type character?!
On Rooney, fine him and move on!
Jay Harris
17
Posted 07/09/2017 at 17:43:43
Mirallas may be many things but shite he is not.
Now that Lukaku has gone, he remains our main goalscoring opportunity.
He is one of the few support players over the last few years to have an eye for goal.
Derek Knox
18
Posted 07/09/2017 at 17:48:17
Let's hope Niasse, if indeed he does get some game time in, scores a goal or two.
Will Mabon
19
Posted 07/09/2017 at 18:03:03
"
Go Oumar
"
Positivity indeed!
John Pickles
20
Posted 07/09/2017 at 18:07:54
Who cares if Niasse scores any goals, the important thing is that his first touch is good.
Apparently!
Rick Pattinson
21
Posted 07/09/2017 at 18:08:34
I reckon Niasse was the secret weapon all along! Pretend he's awful hide him away... then unleash his talent on the Premier League. I'll stick a tenner on him being top goalscorer this season!
Right, now back to reality... I'm glad he's got the opportunity. He's behaved brilliantly and not stamped his feet... Jesus, Mirallas gets subbed and he cries like a girl. Come on Oumar!

Nigel Munford
22
Posted 07/09/2017 at 18:28:28
John, can't be any worse than Rom's eh?
Danny Broderick
23
Posted 07/09/2017 at 19:00:05
He can trap it further than I can kick it, John.
John Pierce
24
Posted 07/09/2017 at 19:03:12
Well Koeman looks a tool, surprised? The edict he issued last season was ludicrous, no wonder he doesn't want to speak about "last season".
But is credit due to Koeman? He has very little in the forward department, so seems smart right? This obviously is a not so thinly veiled message to the board to the paucity of options he has. But also if Niasse does well then he gets the credit too.
The situation lent itself to Niasse coming in, volume of games etc. But it is very convenient to Koeman. Cynical am I? Yes, and until Koeman shows me different then suspicious I remain!
The player has a chance, a small one and I bet the crowd take to him quickly because of his travails.
Maybe a happy ending (and a locker) for Oumar?
Phil Walling
25
Posted 07/09/2017 at 19:15:06
To paraphrase FDR, "He's crap but he's our crap!"
Worse luck!
Kunal Desai
26
Posted 07/09/2017 at 19:16:36
This is another embarrassing moment for the club in my book. Bringing a player back into the fold who last season didn't have a locker is nothing short of desperate. I'm pleased for Niasse but the club still appear odd when it comes to player recruitment.
Koeman is here to give his best or try his best for £6 million a year. He doesn't owe Evertonians anything, I don't think he's a manager to out up with situations like the Rooney saga or the board failing to bring an adequate striker in.
As soon as a big enough offer comes available, wouldn't surprise me if he's off elsewhere next summer.
Darren Hind
27
Posted 07/09/2017 at 19:30:11
Koeman opens the door to his office – "Oumar have you got a minute... Mate"
Niasse walks in and parks his arse.
Koeman – "Look Son you know me, I try to act the hard man but I usually end up making a grade A twat of myself" . .Cue the music
"Got a fist of pure emotion"
"Got a head of shattered dreams"
Gotta leave it, gotta leave it all behind"
Whatever I said, whatever I did, I didn't mean it"
"I just want you back for good"
"Want you back, want you back, want you back, for good"
"Whenever I'm wrong just give me a song and I'll sing it "
"You'll be right and understood"
" I just want you back for goo'hood"
Niasse – "I'll get back to you on that Ron, lad. In the meantime, why don't you go and try to convince the press you're still in control... Tell them you'll be making the decisions regarding Ross."
Paul Kossoff
28
Posted 07/09/2017 at 19:52:30
Koemans been told by Kenwright, "There's no more money for a striker, put Niasse in the squad."
Climb-down from no-nonsense Ronnie... toe-the-line Ronnie, more like!
Gerard Carey
29
Posted 07/09/2017 at 19:56:35
Olé olé Oumar!?
He has it in his locker, to be the best in the league.
Unless of he does a Mirallas, and throws a fit of pique.
Steve Ferns
30
Posted 07/09/2017 at 19:57:09
Can we get a few things straight here? How about some cold hard facts?
1. Niasse came to Everton as a goal scorer – 16 goals in 34 games in Russia.
2. He has started 2 games for us and played in a total of 5 in the league, 7 in all competitions.
3. He played 5 times for the U23s last season, and scored 7 goals, yes more than a goal a game.
4. He scored 5 goals in 19 games for Hull, on loan last season.
5. He scored 1 goal in the 1 game he has played for our U23s this season.
Is it not possible that the guy was going through a bad run of form when he played for us? If he scores more than a goal a game for our reserves and a reasonable amount out on loan (1 in 3 when he started), then maybe he deserves a second chance?
Oh and have a look at his finish in the U23 game, it makes that lovely sound of the ball hitting the net. Perfectly taken finish right into the roof of the net.
Ben Dyke
31
Posted 07/09/2017 at 19:58:29
When we see how little Niasse resembles a Premier League player, we will be reminded of why he was frozen out... But now and then he'll also pop up with a goal and all will be briefly forgotten until he leaves next summer for a fiver.
Terry Farrell
32
Posted 07/09/2017 at 20:00:43
Darren, really! How about last season we had Rom and we didn't replace him in the window? You would be slating Koeman whichever decision he made.
This is the correct one. Niasse could be a threat from the bench so let's see what happens. Can't see it being long term. You make valid points but you aren't prepared to watch a team evolve, mate.
Paul Kossoff
33
Posted 07/09/2017 at 20:02:36
Koeman's been told to put Niasse in the squad. "No more cash, it's all gone, Ronnie," says Bill.
No way would Koeman put Niasse in his team after saying he's not playing...
Mike Berry
34
Posted 07/09/2017 at 20:02:52
Release the Lost Niasse Monster!!!!
I would love nothing better than the lad getting some pitch time and knocking a few in.
I have a feeling he may do just that, also I have a feeling that the faithful have a soft spot for him, with regards to his behaviour and dignity whilst not getting a fair shake when first arriving.
Paul Kossoff
35
Posted 07/09/2017 at 20:06:17
Agree Mike, I hope Niasse is the Premier League top striker and scores for fun.
John Otway
36
Posted 07/09/2017 at 20:08:37
Koeman's been told to put Niasse in the squad. "No more cash, it's all gone Ronnie." Says Bill. No way would Koeman put Niasse in his team after saying he's not playing...

Toe the line, Ronald. Embarrassing.
Do you actually want our club to succeed?
Paul Tran
37
Posted 07/09/2017 at 20:10:34
A lot more Dutch words from Ron today. Clearly, the pressure's getting to him.
Barry Thompson
38
Posted 07/09/2017 at 20:12:30
Who do you think you are kidding, Mr Koeman?
You've treated poor Niasse like scum.
He was the striker who could not get a game;
He was the one with no locker to his name.
So who do you think you are kidding, Mr Koeman?
We're well fucked now Lukaku's gone!
James Newcombe
39
Posted 07/09/2017 at 20:18:13
I'm sure he'll be able to make a contribution, as Valencia did last season. Time to get behind the team
Ciarán McGlone
40
Posted 07/09/2017 at 20:31:07
This is almost gracious from Koeman. Credit due.
Gary Edwards
41
Posted 07/09/2017 at 20:36:28
Glad to see this. Niasse was / is popular in the U23s. And he proved himself (in part) at Hull. At the very least he should run himself into the ground, put tackles in, make a nuisance of himself with opposition defences. Stracqualursi Mk II.
John Daley
42
Posted 07/09/2017 at 20:56:47
"Sometimes in life you have to give opportunities....and his behaviour is perfect".
For some reason, Koeman's words kind of remind me of that bit in Road House where 'small business scourge' Brad Wesley suddenly breaks off beating shit out of one of his hapless henchmen, has him helped to his feet and then says he'll be fine because he 'likes' him.
(Which, I guess, would make Rooney the 'Tinker' of the team).
I hope this is more than just false hope being thrown out there to make a point on the manager's part though. Niasse has shown a bit of character by not kicking up a fuss, getting his head down and trying to make the best of a less than ideal situation. Koeman is maybe going to have to take a leaf out of the lads book given how light the squad is on strikers at the moment.
Whatever the reasons for him being handed an unexpected lifeline (and there's a big difference between being 'back in contention' and actually being chucked on during a game) it would be fucking fairy tale stuff if he does get a run out and shows he can slot.

Barry Williams
44
Posted 07/09/2017 at 21:13:56
Steve Ferns – #30
What I have seen of his more recent performances he looks fine. Just a thought, if he was a local lad playing in the U23s and had scored those goals, I am sure a number of fans would be wondering why he hasn't been given a chance in the first team. He has also scored 3 in 8 for Senegal.
I am amazed at what people can read into the smallest things and use these things to push their anti-Koeman rhetoric. Amazing, and we slag the papers off for making things up without any sources!
Stephen Brown
45
Posted 07/09/2017 at 21:22:56
Koeman is damned if he does and damned if he doesn't!
I hope Niasse proves a point and we all gain!!
Simon Bates
46
Posted 07/09/2017 at 21:27:41
Maybe the manager isn't as stubborn and inflexible as I was starting to fear. I hope he has some tactical changes and ideas in store as well.
I have to give Niasse a lot of credit for perseverance and dignity; not many players would have stayed strong despite his wages, he's had a bit of a nightmare really.
You never know – we might start with an attacking formation and attitude on Saturday.
Benny Snow
47
Posted 07/09/2017 at 21:28:03
So Koeman finally has to do his job and manage a player...
Rather than treat him like shit for 12 months he should have worked with him throughout the year working on the weak points Koeman saw in his game. He has pace to burn and can chip in with 5-10 goals if given service and a chance.
Len Hawkins
48
Posted 07/09/2017 at 21:32:28
Pragmatism...
Is that like Magnetism but he doesn't always face North?

Mark Morrissey
49
Posted 07/09/2017 at 21:34:36
I hope Oumar does well but my rather cynical side tells me this is Koeman's way of turning to the hierarchy and sticking two fingers up and saying "Well, there you go, that's what I have had to resort to."
I'm sure Koeman's on a win-win with this one. If Oumar bangs in a worldy he'll take the credit but, if he falls flat on his face with an open goal beckoning, he'll look over his shoulder in the direction of Kenwright and Eric Morecambe and do one of his pissed off faces. I might be wrong
Tony Twist
50
Posted 07/09/2017 at 21:34:41
Sense at last. If they are trying to sell him, maybe an interested party might need to raise their bid if he is seen as not surplus to requirements as he had first appeared.
I think we would have to play him a certain way, playing off the shoulder of the last defender, then he may do some damage. If he scores... there will be a riot!
Jon Withey
51
Posted 07/09/2017 at 21:50:23
He was never going to push Lukaku, let's face it. Now he's competing with Calvert-Lewin he might be enough to give the lad a rest for parts of games and still keep opposition defenses busy.
Tony McNulty
52
Posted 07/09/2017 at 22:10:18
We are short of strikers.
If he does nothing other than run around for forty minutes tiring out opposition defences so that Rooney (who will be less and less able to run around for a whole game as the season progresses) can be maximally effective whilst he is on the pitch, then Niasse will have done some good.
There is little point in him hanging around scratching his arse for another couple of seasons on full pay. Unless he really is crap. But surely Roberto must have seen something in him?

John G Davies
53
Posted 07/09/2017 at 22:13:51
A magnanimous gesture from Koeman. Showing he is not too big an ego to give Oumar another chance.
The lad has shown nothing but dignity in his response to being left out of the match day squad. He deserves a chance.
James Stewart
54
Posted 07/09/2017 at 22:22:47
@53, I think you hit the nail on the head there with the word 'dignity'. I watched Niasse's interview on the echo website. It was of course given while he was at Hull but he comes across as really humble and a really nice guy with a touch of class about him. I hope he proves a few people wrong and gets given a chance.
Paul Birmingham
55
Posted 07/09/2017 at 22:32:06
Fair play to the lad, fate as in life brings the unexpected; let's hope he gets a run and some lucks and knocks a few in.
I'm sure he will be determined to make a point, after his journey last season.
Brent Stephens
56
Posted 07/09/2017 at 22:40:47
#27 doesn't Koeman-bash on every thread?! Doesn't miss an opportunity.
Andrew James
57
Posted 07/09/2017 at 22:42:45
I remember last season – I think it was in a League Cup semi against Man Utd – that Niasse played and the commentators remarked about him that "things happened" when he was on the pitch.
What they meant was that he was a clumsy player but lively, quick and unpredictable. He's fit and can be a pain for tiring centre halves so he is a good option from the bench.
Remember we need goals from across the squad to replace Lukaku's 20-plus, so all strikers on our books should be getting a fair go.
Jimmy Salt
58
Posted 07/09/2017 at 22:47:51
John @24p
Are you related to Yoda?
Jamie Sweet
59
Posted 07/09/2017 at 22:52:27
Didn't he score against Man Utd and Liverpool for Hull?
Obviously a big game player!
More seriously, I have to agree with Mark (#49). I think this was Koeman's way of showing what we have had to resort to, and that the people in charge of transfers really need to sort their shit out next window.
Ian Jones
60
Posted 07/09/2017 at 22:53:59
Imagine, if both Niasse and Martina were to show they could cope easily with playing at this level, there would be a lot of people eating their words – probably even me!
Dave Older
61
Posted 07/09/2017 at 22:57:19
Well I really hope Niasse comes off the bench and scores the winner against Spurs on Saturday. It might quieten the Koeman haters on here too.
Then again, if we beat Spurs 10-nil, Ronald is still likely to get a bashing from some on here i.e. "Why did we let them get nil?!??!?"
Come on Oumar, unleash a worldy on Saturday that beats Loris from 25 yards. Nil Satis Niasse Optimum!!!
Dave Bowen
62
Posted 07/09/2017 at 23:20:26
About bloody time. He may not be Pele, but there is a player in there somewhere. Koeman needs to stop pissing off the few forwards we have left.
Dave Abrahams
63
Posted 07/09/2017 at 23:22:04
We gave £13M for him, he's our player. We are short of strikers, makes perfect sense to put him in the squad.
Niasse never got a real chance before Koeman came to the club for whatever reason, so if he gets a run of games, starting or as a sub, we can all make out own minds up as to whether he is a player or not.
Incidentally, if my memory is correct Harold Mathews thought he was a good player in one of his posts and Harold had a good eye for players; let's see and judge him for ourselves.
John Cheetham
64
Posted 07/09/2017 at 23:36:24
I think we should give Oumar a go; he got his head down and got on with what Everton threw at him. I don't know what the fuck he'd done for Koeman to cast him to the Under-23s but he kept his dignity, carried on doing his best with the kids, and then proving himself in the Premier League (the best league in the world) in a not so brilliant team,
''All we are saying...
Is give Oumar a chance!''
ps: As for Mirallas he's had loads of chances to prove himself and everytime it's the same old, missed chances missed placed crosses, and throwing a tantrum when he's subbed, because he's been ineffective for 70-80 minutes. We should of sold him IMO!

Santosh Benjamin
65
Posted 07/09/2017 at 23:39:08
It's been a tough week for me – been down with the flu and its taking ages for me to get back my appetite and strength.
I usually hate the international break as it denies me following my beloved club. The fact that the end of the transfer window was an anticlimax made things worse this time around. I was happy as Baines, Rooney, etc would get some time to rest after the hectic start to our season and the large number of upcoming games with league and Cups. Rooney, though went and ruined that with his off the field behaviour which was both dangerous and deplorable.
Back to the football, I have been reading the comments from many ToffeeWebbers about Oumar Niasse and I must admit I must say that I have really felt bad for him over the last year. He may not have been good enough (although I don't think he had enough time to prove himself). But the way that Koeman treated him was unacceptable in my eyes.
To his credit, Niasse did well on loan at Hull and whenever he was called to do so for the Under-23s as well. He behaved well and, unlike his Belgian team mates, did not use the newspapers to voice his opinion.
So it was a pleasant surprise to wake up and see that Koeman has included him in the first team squad for the Spurs game. I agree that its because we have limited options up front but I still feel that its a very positive step. I was watching You Tube clips of his goals and he does seem to have a good shot on him and has more pace than Rooney ( on the field, of course!).
I watched Koeman's pre-match conference and got all excited about tomorrow's game. I hope that I am not being silly but I feel like we can turn a corner now and play better over the next few weeks. COYB
Drew Shortis
66
Posted 07/09/2017 at 23:44:32
Best of luck to him. He has handled the difficult situation very well and now has an opportunity to prove his doubters wrong. I wouldn't bet my house on him becoming the next Dixie Dean but he might just surprise people.
From what I have seen he isn't necessarily a well-rounded attacker, but he does have some pace and seems to have a knack for finishing. If he has the desire to run the channels and the instinct to be in the right place at the right time then I don't care if he scores tap ins, shinners, or the ball goes in off his backside. Goals win matches and they all count.
I'm actually looking forwards to seeing him play now. 7 minutes for a £13m signing is way too little to judge him on.
Ben Howard
67
Posted 07/09/2017 at 23:50:45
I'm not expecting to see him play many games for us and certainly not as a starter, but it makes sense to have him as an option from the bench and to offer cover if, heaven forbid, we have an injury to Sandro, Calvert-Lewin or Rooney.
Koeman played this wrong from the start but was entitled to feel he doesn't fit his preferred style of play and therefore to cash in on an asset and reinvest in the squad was the way to go. His no-nonsense brashness however made him look silly in my opinion and was counter-productive.
Niasse does have qualities though and to have him around the squad is a no-brainer. Our defenders need to train against a variety of styles and our limited striking options are not likely to test them sufficiently. Niasse offers more options on the training ground and this is only positive.
Maybe recent events have turned Ron's mind to an alternative way of playing. I for one welcome the U-turn and what it says about the manager and I wish Oumar every success. He deserves it.
Derek Knox
68
Posted 08/09/2017 at 00:29:34
Phil Walling, how can you say he's crap, he's only played cameo roles, usually, when in the last minutes of the game. Even if you are Messi, or Ronaldo, you would have little chance of changing a game.
We all know, Bobby brought him in by watching a video clip. Some believe, it wasn't even the same guy, but he's here, on the payroll, so at least, give the guy a chance, and if he then turns out to be crap!
He may even turn out to be the latter day striker we have craved for years.
Derek Thomas
69
Posted 08/09/2017 at 01:34:28
Credit to Niasse for the dignified way he's behaved.
Credit too, to 'somebody' if they told Koeman to get his head out of his arse and do the obvious thing.
Only a bronze medal for a distant 3rd place effort in the credit stakes to Koeman though.
Victor Yu
70
Posted 08/09/2017 at 03:30:23
Watch him become a super sub and play 20 minutes a game.
His speed could be useful against a tired defensive line.
Eric Myles
72
Posted 08/09/2017 at 04:52:11
69 posts and nobody has said 'he's just like a new signing'?
Henry Lloyd
73
Posted 08/09/2017 at 04:57:25
Having just watched an interview Oumar Niasse gave whilst being a Hull player, I am amazed at the Humility and dignity he shows after being treated like Dog Shit for well over a Year.
He was asked a direct question which was how do you feel about the nightmare you have endured with Everton? His reply was that he would do it all again because Everton was a massive move for him! What a great reply and what a great person!
At least he can score against the Red Shite!!! (while playing for Hull) None of the fucking so-called superstars we've got have managed that for how long??? I hope Niasse scores goals and sticks it right up Koeman's arse... Good lad, glad we have you, is what I say!
Jim Harrison
74
Posted 08/09/2017 at 05:58:38
He is in the squad; doesn't mean he will actually get a game!!
He is behind Sandro, Rooney and Calvert-Lewin in the pecking order
Hope if he gets a chance he does well. Not because I give a shit about the player but because I do give a shit about Everton.
John G Davies
75
Posted 08/09/2017 at 06:40:56
https://www.azlyrics.com/lyrics/takethat/upallnight.html
That's Everton that.
Bobby Thomas
76
Posted 08/09/2017 at 07:15:04
On Niasse, well, as we didn't even get another option in on loan it has to happen. There's zero pace and directness and hopefully, even off the bench, Niasse can provide some. He can look, politely, rough around the edges. He can also be a handful and provide a threat and slot. He nets as well, that's the main thing.
Even if he gives us something like half a season, or a season, of 1 goal in 4 games from an occasional start or off the bench, it's a lot more than anyone else is doing. At the moment, we barely even shoot.
If given a chance I hope it goes well for him. For Everton and for him. He deserves a break.
On Mirallas, am I alone in thinking that he's nowhere near the player he was 3 or 4 years ago? I think he's lost a yard. I can also see his point about wanting to get off. This is shaping up to be the third season on the bounce where he isn't playing much. At this point in his career, I'm sure he just wants to be playing.
The 3-year deal the club awarded Mirallas looks like it was about it getting the best return possible for the player. He clearly isn't a part of Koeman's plans, long term. You can only ship out so many players in one go and he may have viewed Mirallas as one worth keeping, for now.

Mark Cooper
78
Posted 08/09/2017 at 08:22:19
He's just like a new signing!!!!!
Denis Richardson
79
Posted 08/09/2017 at 08:24:48
Niasse – like a new signing.
Tbh, he may come on as sub a couple of times and score, never know. One thing is guaranteed, if our own players haven't got a clue what he's going to do, then neither will the opposition defenders.
He may fluke a goal or two for us just yet.
He's not great but he's better than Stracq was, and Stracq was lauded on this website. Let's give him a chance and if he is bad then we can at least have a laugh.
Whatever happens, Niasse will definitely be having the last laugh on £55k/week!
Chris James
80
Posted 08/09/2017 at 08:42:11
Astonishing anti-Koeman sentiment above which makes literally no sense.
Firstly, Koeman is super clear with players and what he wants to do, unlike Dithering Dave and one-tactic Martinez he knows what and who he wants and he makes it clear to players who aren't in his plans (Niasse, Barkley, etc).
Secondly it's clear that he (and the Everton hierarchy) did want a 'quality' replacement for Lukaku last season. We secured Sandro and Rooney early on and the other achievable targets were tied into more complex situations.
Extensive time was obviously spent on the likes of Giroud (he/his wife didn't fancy leaving London), Batashuyi (Chelsea wouldn't sanction this clearly and reportedly didn't go for our Lukaku player + cash deal), and likely many others including Vardy and maybe Costa. The reality is that we didn't get any of these players (in much the same way other clubs didn't get everything they wanted – Chelsea didn't get many of their targets, Liverpool didn't get van Dijk, City didn't get Sanchez, Barcelona didn't get Coutinho, etc, etc).
This was not about money or even about incompetence, its more about the realities of our situation – to players who will genuinely improve our side are likely to be competed for and also want Champions League football.
In the end, though we improved in most places across the squad, we ended up without the extra striker we wanted (although we do still have 3 first team players who can play up top without Niasse in Rooney, Sandro and Calvert-Lewin) which is frustrating but we are where we are.
We were also super clear with Barkley (who I think has been advised/behaved poorly throughout the whole process), Mirallas (who has been a first team squad player but not automatic choice for years for good reason and we said we wouldn't let go on a loan, we didn't) and Niasse himself (he wasn't previously part of the plans and we'd let him go for the right offer – in the end his agent dicked around and fucked up the move by the sounds of things).
Given this situation of being at least one striker light and not being able to offload Oumar, Koeman has evaluated his options and made a pragmatic decision to give Niasse another chance to bolster our forward options (likewise he has also given Barkley a Europa League squad number on the basis we should use him if fit whilst here).
Frankly, I can't really understand what he has done wrong in any of this process:
1. Clear approach to who he wants/doesn't (which also lead to a massive clear out of deadwood that had been soaking up wages for years)
2. Decisive early moves in most areas in the transfer market and clarity about what players could go
3. When the window shut and the dust settled re-evaluated his options and made a pragmatic decision based on what was available/needed, including a climbdown from his previous approach to Niasse, albeit correctly identifyng that the player's attitude has been exemplary throughout a difficult time, unlike most Premier League prima donnas (including our own Mirallas and it would appear Barkley).
James Morgan
81
Posted 08/09/2017 at 09:14:10
Wouldn't it be great for the lad (and Everton) if he came on late against Spurs and injected a bit of pace against some tired legs and slotted one home?
He can play at Premier League level; bagging a handful of goals in a shite Hull side proves that. He may not tick all the boxes but pace and hunger aren't traits to be sniffed at.
Gordon Roberts
82
Posted 08/09/2017 at 09:36:37
Full credit to Niasse for his conduct. Credit also to Koeman for undertaking this stance, a full reversal of his position 12 months ago.
Paul Bromley
83
Posted 08/09/2017 at 09:42:12
Am I just being cynical here or having failed to sell him on before the close of the transfer window, is putting him back in the first team squad just a way of convincing potential suitors of his value? Thus we get a better price for him in January?
Chris Williams
84
Posted 08/09/2017 at 10:30:00
We didn't manage to replace Lukaku, nor did we manage to sell Niasse and we don't seem to want to loan him out.
We are about to embark on a run of 6 games, plus travel, in about 19 days. If we remain in all the competitions, this is the norm until into January. 9 games in December or something like that and maybe 30 plus by the end of December.
We need a squad to cope, so welcome back Oumar. You are certainly needed and I genuinely hope you let us all see your qualities shine through, to go with your apparent dignity.
Kim Vivian
85
Posted 08/09/2017 at 10:33:50
If Niasse had scored those 4 Premier League goals for us last season rather than for Hull, astonishingly that would have made him our joint third highest scorer along with Mirallas and Coleman.
That was in 19 games – I am unsure how many of those were as a starter or sub but if he can do that for relegated Hull, there surely has to be something there to mine for our benefit, does there not?.
Kim Vivian
86
Posted 08/09/2017 at 11:06:36
Added to which, of the meagre 37 Premier League goals we managed without Lukaku's tally. I think over 25% were scored by defenders. Worrisome stats tbh.
Clearly Niasse is unlikely to be the answer but I do wonder where our goals this season are coming from. It's going to be a tough run up to January, methinks, and beyond if we can't sort ourselves out then.
Paul A Smith
87
Posted 08/09/2017 at 11:23:47
Giving Koeman praise for this is typical low-standard Evertonian behaviour.
Stuck with no striker because the so called ambitious board couldn't get rid of more players, so we bring back a player the manager was happy to publicly humiliate, and throw him into the fold out of desperation.
Praise for this? What a club!
Clive Rogers
88
Posted 08/09/2017 at 11:33:42
This may be a tactical move to put him in the shop window. I can't believe Koeman rates him at all. He clearly made his mind up last summer, saying he would have to leave if he wanted to kick a ball.
Chris James
89
Posted 08/09/2017 at 11:36:36
Paul Smith – moaning about how we didn't buy a player due to cash constraints is typical Toffee-whinge half-empty behaviour.
There is literally no factual evidence to substantiate your point and a hell of a lot of information that would refute it – Moshiri investment, Chinese bank facility, previous spending behavior and publicly recognised bids/interest for starters.
The fact we were selling Lukaku and Barkley in the first place is hardly a situation created by Koeman, the board or the club – both were offered great contracts but chose not to sign them.
Aside from that, who did we sell of genuine value to the club? Presumably you'd rather keen unmotivated players till their contract runs out and they move for free?
Lewis Barclay
90
Posted 08/09/2017 at 11:49:16
This demonstrates perfectly that you have to be careful what you wish for!
For ages we wanted a manager who showed strength and didn't claim everything was "a special moment"; we got one and now he looks like a bit of a plonker for being so abrupt.
If Niasse and Barkley get back into the squad and prove to be our best players, will we all be calling for Koeman's head as a manager? Or maybe just accepting that people get things wrong from time to time?
Paul A Smith
91
Posted 08/09/2017 at 11:53:18
Chris, get out of your cliched blue pyjamas mate. If you find things like this ideal, respectful or good for us, you crack on.
Or maybe you found Koeman to be a real insulting bully when he ousted Niasse for no reason and now he's great for being a man.
As for your spends comment, you obviously forgot what happened with other clubs with balls this summer.
Michael Lynch
92
Posted 08/09/2017 at 11:56:26
Chris, I'm not sure you can say there is literally no evidence for this. On the last day of the window, I don't recall us being linked with a serious bid for anyone – certainly nothing that has been officially mentioned by the club.
On the other hand, the club hasn't hidden the fact that we were looking to offload Barkley and Niasse and would have done so if it wasn't for the former's change of mind, and the latter's agent. So, if the business we attempted on the last day had gone through, would our net outlay have been close to zero over the window?
I'm not saying it was the board's plan only to reinvest the sales money, but that's how it would have turned out. So maybe you can suggest there's no evidence that we were looking to do that, but there's no evidence that we were looking to make a big net spend either.
In the end though, like I say, if Barkley and Niasse had gone as planned, we would have spent a net nothing. Can you name the player we tried to buy on the last day before those selling deals collapsed? I didn't hear us linked with any serious bid.
Chris Williams
93
Posted 08/09/2017 at 12:13:18
Was it Keynes who said something along the lines of "When the facts change, I change my position." What do you do?'
The facts changed, Koeman changed his position re Niasse. Nothing wrong with that as far as I can see. Sensible thing to do given the circumstances .
John Wilson
94
Posted 08/09/2017 at 12:22:39
How many goals did Niasse score for Everton U23s this last season and this?
John Wilson
95
Posted 08/09/2017 at 12:32:05
Contingency
Niasse is clearly a contingency - Everton have little to no fire power, so what choice does Koeman have? If Hull would have stayed up they would have purchased Niasse no doubt; Crystal Palace would have had him on dead-line day except for the agent fiasco.
Potential
Right now Everton need all the help they can get and although Niasse can do little else than score goals, albeit it is possible he may be able to or can assist, with sometimes good touches, possibly even press; whilst he cannot cross balls into the box, 'He knows where the net is to win games. This is what we need! Rooney gets paid a staggeringly shocking £160,000 per week but is far from perfect, wear 'n' tear etc.
Fitness
Niasse is currently and will always be much fitter than Rooney, is Pacey, Pacier than Rooney (likely even when compared to Rooney at his best); Niasse is simply an athletics machine – he has very impressive pace; is likely to score more goals than Rooney given Rooney's chances (like for like). Niasse's wages are approx. 1/3 of Rooney's, so why not let Niasse take the burden and use his – what seems to be incredible reserves of energy – and let Rooney Rest? I am borrowing the latter idea from Royal Blue website, 'nough said.
Kim Vivian
96
Posted 08/09/2017 at 12:36:55
1 in 1 so far this season, and he scored 7 last season (in 5 games???), John. >Unless I am mistaken, that ranked him first with Harry Charsley.
Are we missing a trick here?
John Wilson
97
Posted 08/09/2017 at 12:43:56
Kim, statistically... although Under-23s is clearly not the level of the Premier League it indicates Niasse has what seems to be untapped potential to score goals. I do not care if his football is less than pretty, not sophisticated, largely awkward; what I am interested in is whether he can score goals to win games... at least, some protection up to the January transfer window anyway.
Kim Vivian
98
Posted 08/09/2017 at 12:53:35
I agree John. I think if balls can be got in to him where he can deal with them, then a few goals will come. However, his main problem seems to be keeping possession so we have to rely on protection by Sigurdsson, Gana, Schneiderlin, Davies etc,. The risk could be worth taking.
Having Sandro and Niasse on the pitch could potentially be like trying to keep control of couple of ferrets.
John Wilson
99
Posted 08/09/2017 at 13:21:23
Rooney has made some real faux pas too... how many times did he get caught off side in that one game? At least 3 as I recall. How many chances has Rooney missed? Several chances - so Rooney is not the finished article he once was (apparently).
Sandro is like a puppy we used to have, gets excited and pissed everywhere as she ran about. Sandro has something special; I saw not just his passion but he is used to playing 'Espana' type football, ie, like Deulofeu, they have their box of tricks. Sandro is not playing with a terribly skillful Everton (relative to La Leaga), so he needs to learn how Everton play and not just assume – by using his rapid thinking brain – that where he lays the ball on for an Everton player that they will automatically be there.
I hope players believe in Niasse also as the more supports he feels from the 1st team and Goodison's fans – as a confidence player – the more he will believe in himself. Put yourself in Niasse's shoes – last season he was the 'Water boy,' this season he has found himself in the first team owing to our desperate situation. One thing about Niasse, he is fearless, will go up against the Red's finest (Man Utd, Liverpool), and the Blues (Man City, Chelsea), and Spurs. When he scored against Liverpool and Man Utd, it made me think different about him, notwithstanding his incompetence as professional football player as you said, can't keep the ball, or as I said, can't cross.
Brian Wilkinson
100
Posted 08/09/2017 at 13:39:19
Let's not forget, he has now settled in to the premier league playing for Hull. Can anyone remember how shite Martin Keown was when we first signed the guy, took him quite a while to win fans over.,
Niasse has simply not been given a chance, he has not played a single minute in the premier league under Ronnie, Ronnie made his mind up after a pre-season friendly and the lack of strikers has forced his hand. I also think the Barkley and Rooney episodes have made him have a rethink.
You can hardly defend Barkley and Rooney for their actions at the same time leave Niasse in the U23s.
Unsworth praised the guy for his attitude and yet Ronnie still said I do not care how many goals he scores, he will have to move to get first team football.
I would like Niasse to get a chance, get some goals, and stick it right up Ronnie's arse.
James Marshall
102
Posted 08/09/2017 at 13:58:31
Niasse is tall, Niasse is strong!
I bet Kitty or whatever his girlfriend's name is, will be delighted. I find the Oumar Niasse saga to have been one of the funnier ongoing issues at Everton, from the day we signed him entertainment value has been high.
Christian Watson
103
Posted 08/09/2017 at 14:01:03
Oumar Niasse to score the winner in the derby. Remember where you heard it first! It's a funny old game as they say.
Mike Allen
104
Posted 08/09/2017 at 14:04:32
We've no idea how good or bad Niasse is. He was held up for ridicule under Martinez who kept coming out with some lame excuse for not playing him. Then Koeman treated him with utter disdain so I'm not convinced his lack of playing time is/was down to football reasons...
Yet Rooney may just get a fine. Doesn't bother me if it's fair or not, just seems strange.
Tom Bowers
105
Posted 08/09/2017 at 14:20:52
A desperate measure after not getting Costa or just any real replacement for Rom?
If he gets a game and scores then I suppose Ronnie will be praised. Maybe not. Niasse has some ability but a little like Traore who played one game, scored, got injured and then let go.
His height alone may help especially for defensive corners etc, but he lacks in other areas.
James Morgan
106
Posted 08/09/2017 at 14:32:19
If we give him simple instructions of hassling and harrying defenders and hitting the opposition on the break at pace, then we might get a tune out of him.
Don't ask him to whip crosses in or play intricate little passes. If he can do the absolute basics and knock a ball past a defender and run on to it, who knows what might happen!
James Marshall
107
Posted 08/09/2017 at 14:36:20
Tom@105 Niasse is only 6ft on the button. Hardly a giant for helping at corners.
John Wilson
108
Posted 08/09/2017 at 14:40:11
Actually, Niasse has fast feet and can do one to one passes. How else did he score past Man Utd and Liverpool?
Brian Williams
109
Posted 08/09/2017 at 15:00:28
Hope the rest of his body learns to keep up with those feet then. :-)
Sean Patton
110
Posted 08/09/2017 at 15:28:42
Christian @103
Seeing as Niasse is the last Everton striker to score a goal in a victory against them since Andy bloody Johnson, I hope to god you are right!
Hugh Jenkins
111
Posted 08/09/2017 at 15:37:59
I didn't and haven't watched any YouTube compilations nor other recordings of Oumar so don't know how good he is at heading the ball (as a target man)?
However, if he is good at that, then notwithstanding his (supposedly) awkwardness with his feet, he may be a Godsend, given that we recruited Gylfi to provide a pinpoint crossing service to our "target man" striker, whom we then failed to recruit before the window closed.
Many were clamouring for Giroud to perform this functions whilst also commenting that whilst he was a good target man, he was also slow.
I wonder whether missing out on buying him and selling Oumar will turn out to be a blessing in disguise?
We may already have an ideal target man, in place, who also has pace and whom, has also shown for Hull and the U23s, can score with his feet - even if he looks "awkward" on the ball.
If he can bang them in with his head , or direct them down to Sandro or Klaassen, we may yet end up thanking Martinez for buying him.
£13M for an adequate replacement for Lukaku will look like a good piece of business.
After all, does it matter whether we have one forward who scores 30 goal a season, or three who get 10 each?
As long as the others in the side who have contributed goals in the past, continue to do so at the same level and our defence is tighter than it was, we should certainly be no worse off than before, and probably a lot better, since the defence will ensure that we don't get so many draws as previously, thereby turning 1 point into 3.
As crazy at it may sound now, based on Koeman's initial reaction to Oumar, he may turn out to be the catalyst that gets Sandro and Klaassen up and running and could therefore be the catalyst that heads us upward in the PL pecking order.
Stranger things have happened, as the saying goes.
Everton Wint
113
Posted 08/09/2017 at 17:36:59
Welcome to the first team, Oumar. You've had to prove doubters wrong at all your previous clubs. So all I'm saying is I hope you get a proper chance to show that you are a Lineker type striker, ie, not very pleasing on the eye but deadly where goals are concerned.
The stone the builder refused turns out to be the head cornerstone. I hope. NSNO Coybs
Will Mabon
115
Posted 08/09/2017 at 18:41:24
Kim Vivian
116
Posted 08/09/2017 at 19:03:18
And seems to know the offside rule as well, Will
Lev Vellene
117
Posted 08/09/2017 at 20:15:30
What do we know, really? Did he get a lengthy run, then fail? Was he supposed to be the new Messi-for-beggars (as we were then...), and then fail?
All we know is that he was voted Player of the Year in Russia, then we bought him, and he failed to impress after a very few games! Of course, he may have looked like Bambi on Ice in training, for all we know. But we don't actually know if that is true, or not...
I saw some of his goals for Hull, and even though he seemed to stumble into a few of those, he still scored them! Good enough to at least step in for us when some of our (hopefully) future strikers inevitably tire during a season when Everton actually plays more than the League games (+2 cup defeats...)! Crossing my fingers!
Charlie Lloyd
118
Posted 08/09/2017 at 21:46:26
Hugh @ 111
From what I've seen of Niasse if you had to point out his better attributes then heading wouldn't be in there. He runs the channels and has that unknown factor due to that well documented awkwardness.
Personally don't think his inclusion in first team training will come to much. He's just quite an average player who can have moments. Probably on par with a Jelavic.
I saw his 45 mins in last years pre season game. He was truly woeful. Though the shunning of him on that 45 mins was not really fair. For me, a major plus point, the guys attitude. He has knuckled down and put in some decent performances for the U23s including the Chelsea game which they won 3-0 recently. In that game he led the line well. That's running the channels though not as a traditional target man.
Simon Smith
119
Posted 08/09/2017 at 22:27:58
I'd love to see him given a chance and who knows he may be the short term answer to a long term proproblem.
Fingers crossed he doesn't stuff it up
John Grace
122
Posted 08/09/2017 at 23:41:08
I think this lad has handled himself with total dignity. He deserves a go because god knows we need some surprises upfront.
Am I the only one to wonder what would happen if Leighton was tried in left mid with maybe Galloway behind him?
John Grace
124
Posted 08/09/2017 at 23:53:12
He deserves a chance.He's handled this situation like a gent.

Jack Convery
125
Posted 09/09/2017 at 00:10:42
As Bruce would have said Niasse to see you to see you Niasse. Lets hope it's a case of 'Didn't he do well' .
Bythe way RK looked thoroughly p doff to me during the press conference. Maybe he's counting the days til he leaves.
Ernie Baywood
126
Posted 09/09/2017 at 02:44:11
I don't think this tells you anything about Niasse and everything about Koeman.
He doesn't have the quality striker to play the formation he wants but he's going to play it anyway...
So there'll always be one up top, even if he has to resort to relying on a youngster and Niasse to do it.
Nick Armitage
127
Posted 09/09/2017 at 07:06:16
Anyone else thinking Koeman has done this to prove a point? Can it be that he's pissed off with the lack of a number 9 and he's bringing Niasse in out of spite? You'll soon stop thinking this was a good idea when Koeman brings him on for the last 10 in a big game. This is politics, he's using leverage to ensure the club to sign someone in January.
Peter Warren
128
Posted 09/09/2017 at 07:38:02
Is he better than Marcus Bent?
Alan J Thompson
129
Posted 09/09/2017 at 11:46:50
I don't know Koeman's thoughts on Niasse or if this is something he has been ordered to do but more power to him for saying and doing it. If it turns out to be beneficial he deserves the kudos and if it proves otherwise then he need say nothing, a situation rectified.
Brian Wilkinson
130
Posted 09/09/2017 at 16:01:22
Nick@127, yes I touched on this a Day or so ago, he did it last February when he did not land his signings, he brought Tom Davies in and had an effect Ronnie was not expecting, again I think it is down to making a point about lack of strikers and also a case of how can I keep Niasse out in the cold when the likes of Barkley and Rooney are getting the wrong headlines.
He can hardly keep Niasse out with his private life, when Rooney is also doing the same, it's a case of Rooney headlines making Ronnie do a u turn on Niasse. Simple as that otherwise Niasse would still be out in the cold.
Brian Cleveland
131
Posted 11/09/2017 at 01:30:44
So Niasse got two and set up another in the U23 game against Spurs today... can he really be worse than out current goal threat?
Oh, and Kenny set one of them up apparently. An even bigger omission I can't fathom...
Robin Cannon
132
Posted 11/09/2017 at 01:33:18
Honestly I don't think playing Niasse would make much difference. I've seen nothing to suggest that he'd be any better as a lone striker.
The system, given the players we have available, seems far more of a problem. If we're going to stick with a ponderous, no width approach, the only viable option is Calvert-Lewin, with all the pressures that places on him.
Rudi Coote
133
Posted 11/09/2017 at 18:09:32
It doesn't matter who played up front, there's no chances being created. Dixie would struggle with this shit team.
Dennis Ng
134
Posted 12/09/2017 at 02:32:24
I really think we need to flip to my 1-2-3-4 formation just to shore up attacking confidence. It's ridiculous that we have bought very good attacking players and they all had nothing to show for.
Add Your Comments
In order to post a comment, you need to be logged in as a registered user of the site.
Or Sign up as a ToffeeWeb Member — it's free, takes just a few minutes and will allow you to post your comments on articles and Talking Points submissions across the site.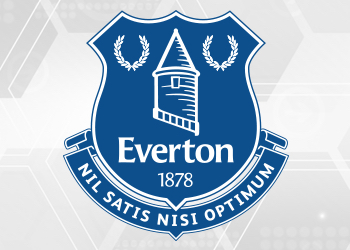 ---
Bet on Everton and get a deposit bonus with bet365 at TheFreeBetGuide.com
---