Moyes's wide boys lift Everton to victory
by

Comments
(120)
jump to end
| 02/03/2013
Everton 3 - 1 Reading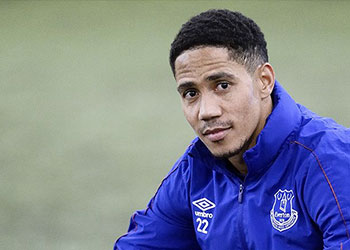 Everton got back to winning ways and rediscovered some attacking flair behind superb displays by Steven Pienaar and Kevin Mirallas, both of whom weighed in with second-half goals.
After an iffy half hour spell, not helped by the loss of Phil Jagielka after just three minutes, in which Reading looked the more likely to score, the Blues came to life and after great work in getting to the byline, Seamus Coleman served up a cross for Marouane Fellaini who rose higher than two defenders to head into the top corner three minutes before half time.
Everton established some attacking rhythm after the break and a fabulous individual goal by Pienaar doubled the lead as he rifled home after cutting in from the right flank.
Mirallas, meanwhile, had been reveling in the South African's usual left-sided role and after coming inside the Belgian tucked a low shot inside the post to make it 3-0.
The day was marred only by a late consolation for Reading, another soft headed effort to concede although Hal Robson-Kanu took it well, and another blank for Nikica Jelavic who ran tirelessly but spurned a number of good opportunities.
Match Summary
by Michael Kenrick
Tim Howard suffered a back injury against Oldham and that gives Jan Mucha a Premier League debut after nearly three years at Everton, with Under-18 keeper Mason Springthorpe stepping up to the bench (rather than Mateusz Taudul, the Under-21 keeper, who is also injured). Marouane Fellaini returns as the only other change after sitting out against Oldham, Captain Neville going to the bench. For reading Hope Akpan made a return to Goodison Park after joining Crawley Town after leaving Everton Academy.

Jelavic should have scored in the first minute but messed it up completely. Phil Jagielka was injured in a bad challenge inside 3 minutes, and a caution for Adam Le Fondre. A couple of early corners by Kevin Mirallas came to nought as Heitinga was forced to come on in place of Jagielka.
Heitinga gave away a poor free-kick but Mucha hod no problem stopping Harte's effort. Kkebe then seemed to have a great chance but Mucha thwarted him, the Reading striker then pulling up and going off too. When play resumed, a magnificent strike from Le Fondre smacked off the bar as all the play was in the Everton half.
With half-an-hour gone, it had been a very poor game with little of note from Everton going forward until Baines centered well for Pienaar whose shot from close rage was blocked when, with more craft, he could have scored. Then, a perfect long ball for Jelavic, his first touch poor, all he could do is hit it weakly off the keeper's body.
Mirallas fired in a great strike, forcing a good save off Taylor after a determined run in as the Blues had finally come to life. More good work from the Belgian won a corner that he swung far too deep. Reading pushed the Blues back but it broke down after a poor corner.
At the other end, it finally came good, Coleman getting to the byeline, putting one up perfectly for Fellaini to nod home. Finally a goal!
In stoppage time, Fellaini tried an audacious shot from near the corner flag that Taylor had to sweep behind. The second half was pretty scrappy to start with, both sides creating half-chances that might have led to more. Mirallas got in a decent shot as Everton pressured more, to create a strange sequence of play, Mirallas driving in then Jelavic and then Fellaini unable to dig out a shot, then Jelavic getting pulled down but no penalty called.
But just before the hour mark, Pienaar put the Blues further ahead with a beautiful strike that flew past Taylor into the top corner of the Gwladys Street net.
Akpan tried a speculative shot that flew well wide. Mirallas really should have scored a third when the ball came to him wide left but he took too many touches and then fired just wide with Fellaini running in. Reading had an appeal for handball as Distin slid in to make a block, Mucha not looking too confident on the corner as Reading forced the play after the goal.
Pienaar then slotted through a perfect ball for Kevin Mirallas who finished well, inside the near post, to give Everton finally a commanding 3 - 0 lead.
Mucha did really well to stop a difficult shot from McAnuff with Wright on top of him. Gibson had a pop from distance but it lacked conviction and flew wide.
Then a great passage of play building from the left, Baines and Pienaar setting up Mirallas but his drilled shot was too close to Taylor, as Everton finally started to relax a little, in pretty effective command... but desirous of a rare clean sheet. Pienaar went off to a great round of applause for a really good display that finally produced some end product.
But they could not keep that clean sheet, Robson-Kanu heading home easily at the near post off a good cross from Harte, no chance for Mucha.
A great setup by Mirallas for Anichebe to run in and clip past Taylor but Harte was on the line to clear it away.
A win by a 2-goal margin in a must-win game. It could of course have been a lot more in the end, but the three points were vital today against a testy Reading side with one of the poorer referees in charge.
Attendance: 35,244 Everton: Mucha, Coleman, Jagielka (5' Heitinga), Distin, Baines; Mirallas, Osman (74' Anichebe), Gibson, Pienaar (82' Hitzlsperger), Fellaini, Jelavic. Everton subs: Springthorpe, Neville, Oviedo, Naismith.
Reading: S Taylor, Kelly, Mariappa, Pearce, Harte, Kebe (12' Robson-Kanu) , Leigertwood, Akpan, McAnuff, Le Fondre, Hunt. Subs: Henly, Gunter, Karacan, McCleary, Morrison, Blackman.
Referee: Anthony Taylor
Quotes or other material sourced from ToffeeWeb Match Reports
Reader Comments
Note: the following content is not moderated or vetted by the site owners at the time of submission. Comments are the responsibility of the poster. Disclaimer
Max Murphy
854
Posted 02/03/2013 at 16:55:28
Adequate win with good performances from Fellaini, Pienaar, Mrallas & Coleman. We must not get carried away, after all Wigan beat them 3 - 0 last week at their place. Down-side: defense crap again with no marking for their goal.
For all those deluded Jelavic supporters, are you convinced yet the player should not be playing? I'm sure you can all donate your Jelavic shirts to a local Charity shop – if they'll take them.
James Flynn
855
Posted 02/03/2013 at 17:00:52
Nice win. On 45 with 30 points still out there.
COYB
Gary Joyce
856
Posted 02/03/2013 at 17:00:12
Mirallas and Pienaar were maginificent today but I think Seamus Coleman deserves a particular mention.
A year ago I thought he was drifting into obscurity. Now he looks to be developing into a really accomplished right back and appears to be benefiting a great deal from his education from Bainsey. Well done 'The Irish Messi'.
Now if we could just get Jelavic back to form....
James Martin
857
Posted 02/03/2013 at 17:04:02
Max Jelavic was yet again in some good positions to score. He's not the type of player to beat three men and smash it in. If Anichebe and Mirallas still keep getting to the bylines and not playing the ball to himm when he's in acres of space then he's not going to score. If Fellaini doesn't press the centrebacks like Cahill used to so Jelavic has to do all the work then he's probably not going to score. Either play to his strengths or don't play him, but don't ask him to be something he's not.
Andy Walker
858
Posted 02/03/2013 at 17:02:10
Totally agree Max, its like were playing with 10 men permanently when Jelavic is 'playing' better description would be on the pitch. What Moyes sees in him I do not know, he's slow got a bad first touch and cant finish. I would like to say 'at the moment' on the end of that but 6 months can't be called a moment.
Coleman's form is really good to see though, long may it continue.
Worried about Jags missing against Wigan though, if he persists with Heitenga I think we could have problems.
Please though Moyes, drop Jelavic.
David Cornmell
859
Posted 02/03/2013 at 17:02:03
Jelavic was utter shite. Heitinga did alright but was guilty on their goal. Baines very quiet.
There was a period at the start of second half where Reading forced the issue and just pushed our lightweight midfield out of the way. That's a concern.
Terrible refereeing as well. Two three ones in a week! COYB!
Lee Courtliff
861
Posted 02/03/2013 at 17:06:25
I only caught the last 30mins on a crap stream.
From what I saw I thought Coleman played well. His crossing on the run is starting equal that of Baines.
How did he do overall? Was he caught napping defensively? I know their goal came from his side but it wasn't his man that put the cross in. It was the overlapping full back who should have been tracked.
And what about Mucha? Maybe a change.forced upon change, at the back might actually help us tighten up. I saw him make one excellent save but how did he do over the 90 mins?
Great win Blues, thank God Mirallas and Pienaar found some form. Just nedd Jela now.
Andy Walker
862
Posted 02/03/2013 at 17:08:45
One other thing, think Moyes deserves credit for his little dig in public the other week at Mirallas, it certainly seems to have worked on him. Unfortunately similar comments have not had the same impact on Jelevic, but then maybe he's just not up to it.
Max Murphy
863
Posted 02/03/2013 at 17:11:15
But James, Jelavic has had numerous opportunities in the box. Look at Stoke, Southampton, Chelsea to name but 3. These were typical 'Jelavic' chances that normally he would stick away. I agree, when he plays out wide he is ineffective – he is a poacher – but he's a poacher that's lost his touch. He's had 3 months now without a goal.
Sam Hoare
865
Posted 02/03/2013 at 17:16:46
Coleman and Baines +Mirallas and Pienaar=Plenty of crosses and chances. If these 4 stay fit then I think we could yet end this faltering season well.
On the other hand jelavic looks very sorry. I do not buy for a second that he is not getting chances. He had a good few touches in their box today and none of them were very convincing sadly.
Nick Entwistle
866
Posted 02/03/2013 at 17:18:33
63% possession, 18 shots, 12 on target. Lovely stuff. Jelavic has to score soon! If Anichebe picked him out instead of duffing his own shot it would have rounded off a great game.
If Arsenal win, 6pts off CL. There's still hope...
Nick Entwistle
867
Posted 02/03/2013 at 17:21:14
Max, he scored for Croatia a couple of weeks back and his goal v Spurs was in January if I'm not mistaken. 2 months.
Still dodgy though.
Phil Rodgers
868
Posted 02/03/2013 at 17:18:53
Coleman was MotM for me. Gives us a different dimension. His energy particular in the 2nd half was excellent. I thought we were terrible in the first but very good in the 2nd half.
Jags needs surgery apparently.
Simon Harris
869
Posted 02/03/2013 at 17:18:56
Well, that's a bit better after recent performances and will hopefully be a springboard to a decent end to the season, starting with a cup win next weekend.
An enjoyable game to watch albeit a quiet 1st half and Pienaar was back to his superb best.
Amit Vithlani
870
Posted 02/03/2013 at 17:21:18
After an appalling period spanning 20-odd mins after Jags went off we burst into life. Mirallas had been invisible but then swapped over with Peanuts and we began to play well. We are still prone to sloppiness but some of the interplay was really good.
Jelly shows flashes of quality, but missed a real sitter and looks absolutely fooked. With Vic back and looking sharp, a couple of weeks off with the missus is probably what the doctored ordered for Jelly. At least he will score.
Callum Wilson
872
Posted 02/03/2013 at 17:23:53
Nick, why would you want Arsenal to win? Surely it's a lot better for us for Spurs to win.
Nick Entwistle
874
Posted 02/03/2013 at 17:31:33
If Arsenal win it keeps CL six points away. If only we won at Norwich...
Europa I can take or leave... CL changes everything, and Moyes will stay - And Fellaini.
Neal King
875
Posted 02/03/2013 at 17:33:30
Nick: his last league goal December 9 against the Spuds, although he did score against Cheltenham early January
Tony Twist
876
Posted 02/03/2013 at 17:25:45
Very good win from the blues considering Mucha in goal and Jags going off injured.
Didn't Jelly score with a quality finish last month for Croatia? He hasn't lost it completely. It is up to Moyes to find the solution. He is the most natural goal scorer we have had in years, Europe here we come if the solution can be found and get him scoring again.
Gary Joyce
877
Posted 02/03/2013 at 17:28:16
All the critisicm of Jelavic is well founded. He is mssing chances he would have easily put away last season.
He came to us as a one touch goalscorer, but in this league, coaches quickly learn your goal scoring style and instruct their defenders on how to close attackers out.
All the best strickers have a more flexible game. However, as I mentioned in my earlier post, last year I thought Coleman was failing to fulfill his early potential and look how well he has developed over the last twelve months. Maybe we just need to stick with 'Jelly' because we've all seen what a good goalscorer he can be.
Sam Hoare
878
Posted 02/03/2013 at 17:37:01
It's been said before but one problem with Jelavic is that his all round game is not good enough to merit his inclusion if he is not scoring. He is not quick, he's decidedly average in the air for a big fella and his touch and hold up play is okay but not great. He does have good movement and an admirable work rate but ultimately his talent is lethal finishing. At the moment he looks about as lethal as baby bunny rabbit (not the Monty Python variety).
Kevin McCartney
879
Posted 02/03/2013 at 17:29:29
Good performance all round I thought, Coleman was MOM for me, but Anichebe was at fault for their goal, if you watch a reply, typically you can see he's too bone idle to track back with Harte who crossed it in, plus disappointing again to see he's thinking and looking for personal glory rather than being a team player after being thread through from Mirallas, sure the shot is on but it is quite a tight angle and there's a man close on his back and the keeper still to beat. For me the better option would have been to pass it square to Jelavic (I think) who was in acres of space in the middle of the box with the goal at his mercy.
868 - 'Jags needs surgery apparently' ..... noooooo OMG, get well soon!
Richard Dodd
880
Posted 02/03/2013 at 17:32:21
Workmanlike performance with Davey varying the formation and tactics to very good account. Heitinga seemed to have got over his dose of the yips and I thought Mucha looked very competent after his three years in the wings and would like to see more of him. Anichebe has to be preferred to Jelavic for the run-but I guess the manager knows best.
MotM:– Mirallas by a mile.
Neal King
881
Posted 02/03/2013 at 17:45:25
Distin and Heitinga formed a good partnership last season and feel confident they will do again. I think Jagielka is probably better than both at defending but we always concede goals when he is playing, maybe we are more balanced with the Distin and Heitinga pairing. We will see now
Ian Edwards
883
Posted 02/03/2013 at 17:51:24
Heitinga at fault again for Reading's goal. Lost the forward. He has cost at least one goal on his last three appearances. Moyes needs to show bottle next week (unlikely I know) and play Duffy or we will probably get knocked out.
Max Murphy
884
Posted 02/03/2013 at 17:53:21
Nick, his last Premier League goal was 9 December 2012.
Nick Entwistle
885
Posted 02/03/2013 at 17:54:23
Neil. Didn't realise that was as far back as then. He was also piss poor in front of goal leading up to that match.

Trevor Lynes
886
Posted 02/03/2013 at 17:50:02
I hope Jags recovers soon as I am apprehensive at the thought of Heitinga playing against big strikers.
It would be a shame if Jags missed another chance to play for us at Wembley.
It really illustrates the shallowness of our squad.
Why can't we get a couple of loans in for the run in ??
Steve Pugh
887
Posted 02/03/2013 at 17:53:42
Is it wrong of me to laugh at people for criticising players for not hitting the target when they can't even hit the right keys
Lyndon Lloyd
888
Posted 02/03/2013 at 17:53:33
Jelavic did everything but score... the good and the bad. His first touch and layoffs were terrible one minute and then stellar the next but confidence is clearly his biggest problem right now.
To say he missed a sitter is a stretch. He had two chances one-on-one with Taylor, both if which he probably should have hit first time but the first would have required a world-class lob with his left foot.
The second was from six yards out where he tried to take it around the 'keeper when he should have just put a boot through it and Taylpr got two hands on it.
His best chance of all wasn't actually given to him. He was in 10 yards of space near the penalty spot but Anichebe went for glory and the shot was blocked on the line.
Otherwise, echo the thoughts above. Coleman along with Pienaar and Mirallas were ace, Heitinga was solid after replacing Jags (although he was the closest man to Robson-Kanu for their goal and was a yard off him), Mucha was ok but spilled a couple and Moyes finally saw that Ossie is buggered and pulled him off in the second half.
Andy Meighan
889
Posted 02/03/2013 at 17:49:06
Good performance today. I said to the lads before the game I fancy us to score a few today and we should have had a lot more than 3. Mirallas in spells was unplayable today but still has a tendency to run into cul de sacs at times. Special mentions to Coleman and Pienaar as well who played very well today especially Pienaar and a fantastic goal to boot. That was the Pienaar of old.

Jelavic looks a shadow of the player he was last season but in his favour he never hid but still could have had a hat-trick. All-in-all, a comfortable afternoon. And sets us up nicely for the cup game. I've just been watching the Wigan game and defensively they look awful. I switched it off when Cilla got the 2nd — they always win when I watch. Fuck me, it's 3 for Cilla again.
Neal King
890
Posted 02/03/2013 at 18:01:40
Nick I remember because my daughter was toffee girl, and towards the end when it was 1-0 she was desperate for the toilet, my little lad had fell asleep on me so we left, soon as we got outside I heard the roar, she was sent straight to bed when we got home with no tea.....
Paul Gladwell
891
Posted 02/03/2013 at 18:07:07
Got back from game, I thought Jelavic played well apart from being a bag of nerves on the first sitter, he defended well too ran his bollocks off and the ground could see that with the support he received in the ground, it will come he just needs that goal.
Sam Hoare
893
Posted 02/03/2013 at 18:09:32
Trevor L, i'm sure we've been through this before. Premier League clubs can't loan players in after the transfer window shuts!
Terry McLavey
894
Posted 02/03/2013 at 18:04:22
Bit of a "ground out "result but some excellent performances, except from Jelavic ! I'm beginning to think Moyes would pick me if my face fitted and I'm 61! How bad does he have to play to be dropped, although he did make one important clearance as I remember, not bad for 94 minutes !

Did anyone else have their heart in their mouth when the ball went to Mucha ? How many goals have we conceded in that manner? Don't they practice defending in the box at Finch Farm? Still a wins a win ! COYB
Nick Entwistle
895
Posted 02/03/2013 at 18:12:49
You'll be reminding her of that for... forever really.
Nick Waters
896
Posted 02/03/2013 at 18:11:51
Jelavic was embarrassing with his dives and weak all round play. I don't believe he has any future in the Premier League.

Brian Denton
897
Posted 02/03/2013 at 18:10:57
Yes Paul — you really could feel the fans willing Jela to score. But it's just not happening for him. I can't understand how his touch has so completely disappeared — he looks like a Championship player at best when the ball is played fast to his feet. Bewildering.
Jackie Barry
898
Posted 02/03/2013 at 18:25:15
OK performance again, nothing special or anything to get carried away on. We need to get better over the next few weeks if we are going to stand a chance in the cup or stand a chance of going for Europe. The reds are going to still to go flying by us on current form. A worry is now our defence with Jags out injured, also Jela not scoring is a big problem but it's throughout our team where I see the problems. Too many misplaced and under hit passes were big points for me today.
Andy Crooks
899
Posted 02/03/2013 at 18:26:44
Coleman has made the grade, now it's Duffy's turn. I have championed Seamus for a long time but I believe that Duffy will be a real star. If Jagielka is out surely he must get his chance.
Jackie Barry
900
Posted 02/03/2013 at 18:31:10
Yes I am made up for Coleman Andy, he tries his best and has a passion, Some of the so called stars we have could learn a lot from him. His determination to make it has to be admired.
Jackie Barry
901
Posted 02/03/2013 at 18:37:55
Lyndon watched Jela's chances again, you are completely right. They were hardly good chances and the one where he was 6-yards out was touched by the keeper. As Anichebe well he should have passed to Jela instead of going for glory he was completely free in the middle!
It's understandable why people are harsh on him though because they expect some of the great goals he has scored all the time! I think his confidence will return, I remember Alan Shearer having a real bad patch and not scoring for quite some time, some even said he was finished.
Paul Kelly
902
Posted 02/03/2013 at 18:35:33
I know everyone see's things differently but I was told immediately by two different people that Jelly missed a sitter (to go against Lyndon's view), sorry, I myself didn't watch the game. Can someone sort this out please.
I've been calling for Jelly to be dropped for a while. He is shite.
Roman Sidey
903
Posted 02/03/2013 at 18:36:21
Don't want to slag Victor as he's been good, but if I were Jelavic I'd be spitting in his tea this evening. Apart from that it was a good day out for us really. Mirallas was better today than he was on Tuesday. Pienaar finally had a good game and can apparently shoot (!). Heitinga was solid, and has never been good at arial challenges so why the surprise there I'm not sure. He and Distin will be good together while Jags is out.
And here it is: Moyes was good today. Of his two unforced changes I thought they were both spot on. A striker for the aging, tiring Osman and a midfielder for the tiring Pienaar. No defenders coming on for forwards, and no like for like attackers swapping around. Well done, David and more of the same please.
Just got slightly ruined though as I just started typing when I saw Rat Boy get his fecking hat-trick.
Brent Stephens
905
Posted 02/03/2013 at 18:47:22
Moyes has sure brought the best out of Coleman and Mirallas. Well done, Davey (!).
Paul Ferry
906
Posted 02/03/2013 at 18:40:08
I thought that Coleman/Mirallis/Pienaar were top-drawer today; well, in the 2nd 45 at any rate. Osman piss poor yet again; delighted that the gaffer subbed him, looked to be lacking fitness also. Good signs of a more thoughtful and less lemming loyal Moyes these: Neville benched, Osman subbed, a sprightly last quarter, and good subs.
Paul Kelly
907
Posted 02/03/2013 at 18:50:57
What about the rest of the team Brent?
David Price
908
Posted 02/03/2013 at 18:50:17
Bit over the top comments on Jelavic tonight, Thought he was unlucky today and was a constant threat. Wing play from Mirallas was excellent allowing Pienaar to drift in from the right with a wonder strike.
Good performance but we did look brittle against a decent Reading side. They attacked well but couldn't live with our attacks today. Massive confidence boost for next week but bad news for Jags, possibly out for 2 weeks.
Brent Stephens
909
Posted 02/03/2013 at 18:54:42
Yup, all down to him.
Paul, I'm just having a go at somebody (I wonder who?!) who says Moyes is to blame for ruining certain players like strikers.
Brent Stephens
910
Posted 02/03/2013 at 18:57:44
David Price, I agree. Jela does still have his downside but again he worked his balls off and several times the ball just didn't run for him. I just ached to see him score today.
Paul Kelly
911
Posted 02/03/2013 at 18:59:26
Have a go at who you want Brent. Thats the beauty of this forum.
But I was seriously asking a question as I didn't see the game for only the second time this season.
Paul Ferry
913
Posted 02/03/2013 at 19:01:05
Jelly is not shite Paul Kelly (902) and I am watching the match closely for the second time now, at the 85 min mark right now, and while I agree with you about just how worrying the goal drought is, I'm admiring his intelligent runs and hard graft and, here we go, if that greedy shitbag Anichebe had actually passed to Jelly there rather than make a prick of himself, some of the weight would have been lifted off Jelly's shoulders, and yes he would have scored there.
Like buses, when Jelly next nets a few will come along in a row. I'm no expert, needless to say, but I've been watching footie long enough (I think The Wurzels were top of the hit parade when I 1st went to The Old Lady, there you go, hit parade, I'm ancient) to see the signs of a good striker and Jelly is that for me at any rate and he will lift himself out of this Torressian phase. This time last year, all on here were talking about our 1st great forward since Big Dunc or Sharpy. Well, unless you believe that Moyes is the strikers elephant graveyard, and I am not one of that crew, he will get back into his stride again, class does not rust irretrievably. In Jelly we must trust. But hurry up mate and bag one and two and three and then four and five and six so we can put this one to bed.
Tom Bowers
914
Posted 02/03/2013 at 19:08:06
Bad news about Jags, bad news for the Blues. Hopefully back for the cup tie.
Predictable scoreline still Wigan today so hopefully they will be equally as bad against Everton. Great to see Mirallas scoring again and what a peach by Pienaar.
Roman Sidey
915
Posted 02/03/2013 at 19:11:14
Paul, most of the players played quite well today. Hitz didn't get into the game much, and did give it away fairly poorly, but all in all it really was a good team display for once.
Paul Ferry
916
Posted 02/03/2013 at 19:12:08
Oh, quick one if I may, nice to see Doddy back on the boards. I think of him as the thinking man's Ian Allaker. Welcome back Doddy.
Brent Stephens
917
Posted 02/03/2013 at 19:09:30
Sorry, Paul, I thought you were having a swipe at me. The rest did okay individually. Felt sorry for Jelli not able to get one despite working his balls off. Collectively the first 20 mins or so weren't good but got better after that. Second half entertaining and some very good stuff from us at times. Pienaar looked fired up after his superb goal.
James Martin
918
Posted 02/03/2013 at 19:13:07
Yes Ian but he's playing good football so that excuses the result.
Graham Mockford
919
Posted 02/03/2013 at 19:07:26
Not sure about the criticism Vic is getting for not passing when he was clear through on goal, a chance he fashioned for himself. He hit the target and only a great goal line clearance by Hart prevented a goal.
But hey let's not prejudice get in the way of slagging off the usual suspects despite the fact he has been one of our best players this season.
Also nice to see Piennar answer his critics on here, form is temporary, class is permanent I think the saying goes.
Paul Kelly
920
Posted 02/03/2013 at 19:17:43
Cheers Roman and Brent. Its appreciated.
Not very often I miss a game.
Just caught the goals on ESPN, looked good all round, nuts from the right?
Will reserve judgement til I've seen the highlights. But a win is a win.
Ian Smitham
923
Posted 02/03/2013 at 18:52:22
Just got in and read the thread. For those of you who moan about Fellaini watch the build up to the goal, he lays the ball off and sprints to the position he expects the ball to go to, and well done to Seamus, he delivered.
For the whiners about our most industrious player, you know the one withe stupid fancy flicks, watch his goal and the flick to Mirellas in the second half. Peanut never ever gives less than 100%, he has had a bad patch of form, I know it was Reading, but today he was superb, the goal from the right wing, for those that moan about him playing there, was fantastic, pace movement swerve and I do not mean the ball. I thought that the Goalie was good, at least dependable and predictable, his kicking was good and he came for a few crosses including the one he got a good punch to.
Hands up, guilty, I have not been very supportive of the man with no head who races down cul de sacs. He has developed especially this season and now the right back berth should be his as first choice, well done Seamus Coleman. Right back is problem solved.
As for Jelly, he is missing something, but it is not workrate and while we can highlight his shortcomings, while he is as industrious as he is I say stick with him. Sooner or later it will come, I just hope it a nick knock or tap in to win the semi. Hope so.
Finally, I thought the cross for their goal should have been cut out by Vic, to blame JH I think a bit harsh, he looked very good today, I enjoyed his contribution and I have to add to the debate by saying that based on his calmness on the ball and good distribution that he and the excellent. Sylvan Distan make up our best CB pairing.
Thanks, Ian
Jamie Barlow
924
Posted 02/03/2013 at 19:11:48
No way on earth should Vic have passed to Jelavic.
He'd have missed anyway.
Total lack of confidence, that's all.
James Martin
926
Posted 02/03/2013 at 19:27:10
Perhaps the Jagielka injury is a blessing in disguise (not that I ever like to see any Everton players injured) perhaps Heitinga can recapture the sort of form he had last season next to Distin and we'll start playing from the back a bit more.
I'm not sure what we have to lose as Jagielka and Distin always look like they'll concede one per game even if individually they both look alright. Maybe this is our best partnership.
I think Moyes can take the blame for the goal as he changed the formation to 4-4-2 with Anichebe up with Jelavic for only about 5 mins before bringing Hitzlsperger on and going back to 4-5-1 with Anichebe on the wing. Naturally Anichebe got confused and didn't track his man (who looked offside anyway).
Kevin Hudson
927
Posted 02/03/2013 at 19:25:18
Good team selection from Moyes and once we settled down the class showed. Decent football, dangerous down both wings, and a bit of momentum going into the FA Cup.
(Predicts Jelavic bags the winner against Wigan).
Colin Malone
929
Posted 02/03/2013 at 19:24:47
Pienaar was strolling in the first half, then in the second half, was more dynamic and improved the team 100%. Very worried with the big guys attacking our defence on set pieces.
coyb
Patrick Murphy
931
Posted 02/03/2013 at 19:33:27
I know that Howard is disliked by many on here, but please let's hope that Howard is back for the Cup next Saturday as Mucha is pretty awful for a potential premier league keeper. Pienaar was more like himself today, but Jelavic what is wrong with him? he looks like a man who has got a contract on his head if he scores, just as well others are chipping in or we'd be goosed.

Roman Sidey
932
Posted 02/03/2013 at 19:32:35
James, what is with this past week or so? I, while still staunch MOB, have found myself agreeing with almost everything you and some of the other IMWT blokes a lot. I am with 100% on the Jags/Johnny issue. In the past, these sort of situations have brought out the best in some of our players. The big two being Johnny and Cahill a few years back.
James Martin
934
Posted 02/03/2013 at 19:40:20
I'm not sure Roman (it will probably last until we lose again then you'll want him fired and I'll be claiming him as the second coming!) I will admit though that Moyes often stumbles across his best team through injury. Perhaps we'll get lucky again and strike the winning formula for the run in. Despite us doing better this season than in many others I find myself growing more critical of Moyes than ever, I mean despite being three-nil up he was driving me mad. Maybe 2 games a week is too much for me and the players. This season's been bad for the heart that's for sure, several matches where i've felt I was going to have a carotid blow out.
Roman Sidey
937
Posted 02/03/2013 at 20:03:03
Strange hey, James. I'd still welcome him leaving even though he just put on a good display. For me, Johnny to hit a 20 yard winner against Utd in the final at Wembley.
Does anyone else lament the fact that we don't play again until next weekend, as, after playing like that today, you feel they just need to be back on the pitch as soon as possible. It's going to be a looooooonnnnnngggg week.
Patrick Murphy
939
Posted 02/03/2013 at 20:01:19
It sounds as if Jags will be out for a couple of weeks at least, DM says it is a cut and not a problem with the bone, but because of where it is , it won't heal quickly.
That's three players in three games that Everton have had injured with poor challenges, Felli at Norwich, Howard against Oldham and Jags today. It seems to me that Everton get very little protection but any minor misdemeanor on our part and free-kicks are awarded willy nilly. It won't be any different next week against Wigan, who we'll have to watch out for because they will be the wounded animal.
If we are to go through, we have to make Goodison as loud as possible, but the timing of the KO probably puts paid to that. I want Spurs to win tomorrow, because our chances of fourth place are pretty remote and I don't want that Rat-Boy anywhere near CL for the other lot. I think they play Spurs next week-end after Spurs play Inter Milan on Thursday.
Jay Harris
942
Posted 02/03/2013 at 20:02:49
MOTM contenders Coleman, Mirallas and Peanuts who was involved in all out good plays and scored a cracker.
Unnoticeable:- Bainesy, a shadow of himself (I hope its just the injury holding him back recently) and Jelly who was surely embarassed that big Vic did more in 15 minutes than he did in 90.
Real concern Heitiga who looked lost at sea on a number of occasions, totally lost his man and failed to get his head to the cross which led to their goal.
I make that 6 goals in the last 4 games he has played.THAT is a liability.
Why wasnt Duffy on the bench today?
Roman Sidey
945
Posted 02/03/2013 at 20:18:37
Patrick, good chat on the challenges. Like anyone else trying to watch the game on TV in Canada, I missed the challenge as South Korea-Netherlands in the baseball went about 10 minutes over time. Was it as bad as the Twitter commentators were saying?
Colin Wainwright
946
Posted 02/03/2013 at 20:19:32
I know it's been said over and over. Pienaar, Seamus and Mirallas were fuckin' great today. We were good in parts and conversely looked dodgy in others. Weird performance really but you can't knock three goals.
Patrick Murphy
947
Posted 02/03/2013 at 20:24:08
Roman - Jags wasn't happy with it and I think that tells it's own story.

David Murphy
952
Posted 02/03/2013 at 20:24:20
Lyndon 888. Ossie was buggered and then pulled off by Moyes. No wonder he looked knackered!
There has been a lot of negativity in recent weeks, much of it justified, but the second half performance before the substitutions was so much better and great to watch. Hopefully this will provide a real confidence boost for the rest of the season. At the very least, let's just celebrate a win. COYB!!
Peter Warren
955
Posted 02/03/2013 at 20:40:06
Today convinced me that I want Moyes to go. 11 people in our box defending corners and free kicks. Throw ins down the line aimlessly. Hits brought on 20 mins to go and 3-0 up. He is not this wonderful manager and I want a change
Jackie Barry
961
Posted 02/03/2013 at 20:42:08
Vic did more than Jela? The only thing he did was act greedy and not pass to Jela when he couldn't have possibly scored. At least Jela's goal scoring record is better in one full season than Vic's how many years at everton?
Peter Warren
962
Posted 02/03/2013 at 21:00:20
Actually Vic looked really good when he came on. I've never lined him but his performances thus season are hard to argue with.
Al Reddish
966
Posted 02/03/2013 at 21:24:54
Jackie, Vic and Jela both have 7 goals this season. Vic has played less games. If you was Vic would you have passed to Jela. Firstly he can't score at the moment. Secondly, forwards are supposed to be greedy.
Ben Jones
971
Posted 02/03/2013 at 21:40:47
Completely agree with Al, Jackie.
Anichebe would have scored if it wasnt Harte on the line. People on here are saying he should have passed to Jelavic, because everyone is urging him to score that goal he needs.
But he was awful for their goal, even as bad as Distin for Smith's goal on Tuesday. He just jogs back when Harte has a great chance to cross. I bet Moyes gave him a bollocking after that.
But summing up the game, I thought first 25 mins we were absolutely awful. Then shifting Mirallas to the left was a masterstroke and we played really well, hence the goal.
Second half, barring a 5/10 min spell, dominated and played pretty well. Overall, good performance, and looking good against Wigan.
Sam Hoare
982
Posted 02/03/2013 at 22:12:36
It's a crying shame we couldn't last the last ten minutes last weekend against Norwich. We would really be back in the mix.
As it I just feel the league is a horribly drawn out car and mouse chase until the RS eventually overtake us. Hopefully not.
Kjetil Moen
988
Posted 02/03/2013 at 22:37:06
If it helps; Jelavic is doing a brilliant job in our half, defending freekicks and corners. He's saved goals on the line in almost every game I've seen him in 2013.
Patrick Murphy
991
Posted 02/03/2013 at 22:43:07
I want Jelavic doing the job that he is paid to do and that is to score goals regularly, I'm just hoping and praying, like all Evertonians that he does that in the last couple of months - it will be like having a new signing.

Paul Ferry
004
Posted 02/03/2013 at 23:12:14
Is this the Martinez thread or the one about the match?
Well, might as well have my twopennyworth. I agree wholeheartedly with Tony (Marsh), there is a little bit of shit being spouted on here which, in effect, compares us with the pie-eaters on, fuck me, a level playing field; namely, what Martinez has done at Wigan is what we can expect if he were to come to us.
Because we are two very compatible clubs, aren't we? 100 per cent Allakerian bollocks. I'm not being as sunny as Marshy, not saying that Martinez has the golden touch, but these literal unsophisticated and unqualified comparisons are deeply deeply misleading and unhelpful.
Martinez, Zola, Laudrup, Howard Wilkinson, an aged Gordon Lee, an as of yet not noticed fluent footie playing lower league Spanish/Italian/Portuguese gaffer, take any one in a heartbeat.
Rob Smith
021
Posted 03/03/2013 at 00:16:42
I would have liked to have seen Oviedo on for Osman with Pienaar moving in to Osman's position. Mucha looked nervous most of the game and Heitinga was as good defensively as any of the backs, we look fragile at times.
Jelli did everything but score including a few good things defensively, a couple of headed clearances etc. Gibson did some good stuff and if he is playing injured as they say, would be nice to have him 100%, not that we ever will. If Mirallas doesn't turn out to be one of our best signings, I will be surprised, just looks class. A similar class attacking central mid would be a nice add.
Patrick Murphy
031
Posted 03/03/2013 at 01:18:51
Patrick you senile old sod, of course we've gone directly to Wembley from Goodison and you even mention it M'boro 2009, I suppose it's FA Cup nerves setting in early,..
Peter Jones
038
Posted 03/03/2013 at 01:29:33
Finally we won a game against a team we should beat. I didn't have a heart attack watching this one. Would like to see Barkley and Oviedo at minimum though. Rotating talented young players isn't a slight on our current eleven. It just would allow us to stay in today's level of form more often I think.

I can't say that anyone on our team is undroppable except for Baines, Jags, Fellaini, and Mirallas with a straight face.

More competition would breed better play because it wouldn't just be a formality to make the team if you are a veteran. Plus the young guys get a chance to improve at THIS level and not some random Championship/League One side.

Our goal was to finish 4th. We aren't on pace to do that at this point. If we aren't ok with that, we should be making changes from time to time to see if that helps the issue rather than field the template team in the template formation every game.
Ste Blundell
043
Posted 03/03/2013 at 02:31:52
Why can't anyone say 'Mirallas'?
Barry Horne insisted on calling him 'Morelish' all through the game, Ray Stubbs called him 'Morallis' and that tit of a compere from Everton who named him MotM introduced him at the top of his voice as 'Kevin Morellis'.
It's not really that hard is it?
Eric Myles
047
Posted 03/03/2013 at 04:07:08
It might be one of those foreign names Ste that's pronounced differently than it's spelt, like Jagielka.
Paul Dark
052
Posted 03/03/2013 at 04:54:11
Ste - post 43 - good point re pronunciation of MIrallAs - not hard, I agree! MirEllis or not, he's a terrific player.
If Jelly can start scoring a bit, we might yet surprise a few people.
Steve Cotton
073
Posted 03/03/2013 at 09:04:05
Jelavic summed up his game in our first attack on 2 mins when, 5 yards out, he completely mistimed his header in front of goal that would have sorted his nerves out. As it was, it almost hit the corner flag!
Then, throughout the game, he seemed to fall over when anyone was withing 3 yards of him on about 7 occasions and the ref told him in no uncertain terms to get up and get on with it.
so basically his timing is off and his balance is goosed... Incidentally, if Vic had laid that ball across to him near the end, he would have missed it without a doubt. He needs to play in the Rezzies for a few games with the kids...
Carl Sanderson
091
Posted 03/03/2013 at 10:26:49
Peter 955:
So today convinces you that Moyes has to go? A comfortable win following a fluid attacking performance that yielded three excellent goals?
Heigh-ho.
Carl Sanderson
095
Posted 03/03/2013 at 10:33:39
Patrick 939:
You've nailed it. Teams are kicking lumps out of us and getting away with it. The opposition seem to have concluded that, with Cahill gone, we are a soft touch. Yet I looked at a table of fouls conceded (it was in yesterday's Telegraph) and guess which team was at the top?
That's because the refs are pinging us for anything and everything. Coleman was taken down three times yesterday - and was then booked for his first tackle.
Kev Johnson
096
Posted 03/03/2013 at 10:35:45
Carl - I we put in a fluid attacking performance for about a third of the game, adding our good spells together. As for the quality of the goals, that is irrelevant. I mean, I enjoyed Pienaar's goal but I would have been just as happy (or happier) with a scrambled effort from Jelavic. For the first 25 minutes I thought we were pretty poor.
Yesterday we were more good than bad, which is pleasing, but the fact is that our performances and results don't necessarily mirror each other. We can play badly and lose/draw; at other times we play well but don't win. Winning doesn't make everything OK - although it has to be said that the opposite applies!
Brent Stephens
101
Posted 03/03/2013 at 10:46:05
Sam #982 "I just feel the league is a horribly drawn out car and mouse chase until the RS eventually overtake us". I know which one is going to win that race!
Ste Blundell #043 - and here's me calling him Mr Ellis.
Max Murphy
107
Posted 03/03/2013 at 11:05:14
Here is an article from the Echo Feb 20th 2013.
" ...DAVID MOYES is set to put his faith in Shane Duffy as Everton enter a pivotal spell in the Blues boss' Goodison reign.

The Republic of Ireland U-21 international has been told he is right in the mix to challenge favoured pair Phil Jagielka and Sylvain Distin for a first-team place as the Toffees chase a top four finish and FA Cup glory.

Duffy had previously been fourth in line to start in central defence and Moyes had considered allowing him to go on loan to gather experience, but has been impressed with his development in recent months.

And with John Heitinga's poor run of form proving costly in recent weeks, Moyes has informed Duffy he will be going nowhere as the club attempts to compete on two fronts which could yet prove crucial to Moyes's own Goodison future."
Since then, Duffy came on as a late sub against Oldham in first game. So either it was something he did in that game which has caused DM to lose faith in him – or Duffy has sustained an injury. Does anybody know? Or is this some rubbishy Moyes PR to get Heitinga to play better? If so, it has failed badly. If Heitinga plays against Wigan – we're out of the cup.
Phil Sammon
108
Posted 03/03/2013 at 11:10:28
Duffy said he was not selected for the game yesterday.
He has asked for a loan move but Moyes is reluctant.
Heaven forbid a loan may impede his stagnation.
Rahman Talib
113
Posted 03/03/2013 at 03:53:10
All I see is the Yak showing his finger to all Everton fans and shouting at top of his voice, "IT WAS NEVER MY FAULT, YOU DUMB CRACKERS"
Rahman Talib
114
Posted 03/03/2013 at 03:53:10
Dup
Carl Sanderson
116
Posted 03/03/2013 at 11:22:40
Kev:
The quality of the goals was irrelevant? Not to me, it's not. Even if we don't win the least I expect is that the team entertains me.
Phil Sammon
122
Posted 03/03/2013 at 12:04:48
Fuck off Rahman.
Mark Tanton
138
Posted 03/03/2013 at 12:48:33
Well Wigan laid down and died against Liverpool yesterday - is Martinez staking claim to the top job at Goodison by doing an impression of Moyes?
Kev Johnson
141
Posted 03/03/2013 at 12:47:45
Carl: actually I agree with you - and thereby disagree with myself! I was just "floating" a point of view, and there is some truth in it - a scrappy Jelavic goal would have been just what the team doctor ordered, and I don't think there's any real relation between how well the team plays and how good the goals are. Nevertheless, that beauty from Pienaar did lift the spirits, no question, and the other two were not too shabby either!
Carl Sanderson
143
Posted 03/03/2013 at 12:52:34
Mark:
So you're using a Wigan performance as an excuse to slag off David Moyes. Nice.
Peter Jones
227
Posted 03/03/2013 at 18:06:37
Carl, the accumulation of 11 years in charge accomplishing virtually nothing is what says Moyes should go. The fact that anyone would get overjoyed about a win against quite possibly the worst road side in the Prem should show how fragile our confidence is in this team/manager collectively. No side shakes in fear as big bad Reading comes to town. I'm not going to give Moyes a medal for finally getting a win against a team we are vastly superior to.
Carl Sanderson
286
Posted 03/03/2013 at 21:47:40
Accomplished virtually nothing? Apart from assembling a talented squad containing three current England international players, re-establishing the Blues as a top-seven Club, banishing the thought of relegation, giving us several European campaigns, winning LMA Manager of the Year awards (three times, is it?), getting us to Wemblry several times, and giving at least one Evertonian his pride back? And all whilst having one hand tied behind his back by a Board full of absolute shite-hawks.
Yeah, he's done nothing.
Ian Edwards
287
Posted 03/03/2013 at 22:01:54
Carl Sanderson 286
Moyes has won no trophies. Everything else is irrelevant bollocks.

Roman Sidey
289
Posted 03/03/2013 at 22:02:22
Max, I rate Duffy, but anyone who thinks he is above Heitinga in Moyes' list of CBs is delusional. I know Johnny has his faults, but he's experienced. And really, is anyone surprised that Moyes would select an experienced player over a player with less than a dozen games?
Carl Sanderson
297
Posted 03/03/2013 at 22:24:51
Ian:
So entertainment, atmosphere, skill, goals and excitement are irrelevant bollocks?
Heigh-ho.
Brendan McLaughlin
300
Posted 03/03/2013 at 22:30:46
Ian #297
Taking us from annual relegation candidates to mixing it with the monied teams...bollocks. For everthing else there's Mastercard!
Colin Wainwright
302
Posted 03/03/2013 at 22:39:20
Entertainment? Well if you like your heart attacks.
Atmosphere? Apart from the derbies and night games, the place is like a morgue.
Skill and goals? Give you that one, but a pre-requisite surely.
Excitement? See entertainment.
Max Murphy
303
Posted 03/03/2013 at 22:49:58
Roman, we have seen Heitinga's performances at CB this season. He may have experience, but he is still absolutely terrible in that position. He is not a centre back. If we play him again in that position, we will concede goals. Against Wigan in the cup, Arouna Koné will destroy him. I am sorry, I will put my money on Duffy. If we are to let our younger players to develop, and to come through, we must give them a chance. Sadly, you have been affected by the "Moyes mentality" which has cost us a top 4 finish.
Carl Sanderson
305
Posted 03/03/2013 at 22:59:29
Colin:
It truly sounds as though you don't really enjoy going to Goodison, which is a shame. Instead of being so negative, why not embrace it? It's good, you know!
Colin Wainwright
307
Posted 03/03/2013 at 23:08:11
Oh I love the place Carl. Wouldn't have it any other way.
Phil Sammon
330
Posted 04/03/2013 at 06:27:27
Max
He is a CB, not a defensive midfielder - as has been pointed out to you several times. Even when in decent form he was still poor in that position and only played there as a last resort.
Frida Ericsson
335
Posted 04/03/2013 at 07:09:22
Nick Entwistle, Everton beat Spurs on 9th December 2012. He has not scored in the league since then.
Frida Ericsson
336
Posted 04/03/2013 at 07:13:17
I am really beginning to warm up to Mirallas. What a great player he is turning out to be, I just hope he can continue with this scoring form. Scored in each of the last two games.
First 30 minutes I thought we played pedestrian football, we looked a little clueless too, then with some great build up, and a great cross, Fellaini scored a fantastic goal. If you want Jelly to score, you need to move Fellaini back into the middle of the field. He is responsible for not putting through balls into Jelavic. he is just feeding off what Jelly should have in the first place.
Anyway the other two goals, especially the Mirallas goal was fantastic.
When I saw the team sheet and saw Mucha in goal I was fearing the worst, but to be honest I thought he had a pretty solid game, can't blame him for Heitinga's screw up. It seems to me, every time Heit plays we end up conceding goals because of the mess he makes.
Over all, a good performance, with some outstanding contributions from Mirallas, Pienaar and Coleman, and a good goal by Fellaini.
I think when we play wigan we have to get Duffy in, he has to be less of a reliability than Heitinga is.
Spurs did us a favour yesterday by beating Arsenal, and so now the Arse's lead on us is only 2 points. Spurs 9 points ahead. CL has gone and it went a while ago, and in many ways I am happy about that. We are simply not ready for that competition with this squad. Most of them need offloading and some retiring. We would only ended up embarrassed by the richer / better teams.
Anyone for Europa League +17 matches until the final? for a team according to moyes can only play half a season lol
Max Murphy
343
Posted 04/03/2013 at 09:18:56
Phil, Heitinga is described as a "defender" or "central defender". He is not a centre-back in the classic sense. He has played just in front of the back 4 for Ajax, Athletico Madrid and his country. He has also been used as full-back. Everton have used him as a centre-back, and it is clear he is uncomfortable in that position. He is too short for a start, and rarely challenges for crosses against big centre-forwards. His feet were anchored to the ground for Reading's goal on Saturday. Using him as a centre-back for the rest of the season will be suicide for the club. Why do you say, ' used as a last resort' when Duffy was available?
Phil Sammon
375
Posted 04/03/2013 at 11:58:25
Because clearly Moyes trusts him over Duffy.
He was our Player Of The Year at centre back last year and has played there countless times for his country.
Hes having a horrible spell, and I dread to see him in the team at the moment, but to say CB isn't his best position is just madness.
Sam Jennings
389
Posted 04/03/2013 at 12:44:43
James Martin 926 & Ian Smitham 923
I Agree with your point on playing out from the back more with Heitinga in the team however I prefer my centre backs to be good at defending first and foremost and then be able to pass the ball as a bonus. Heitinga is very slow, weak, poor in the air, cant tackle, and has a tendency to give free kicks away in bad areas. Jagielka is none of the above, and whilst his distribution may be a bit iffy I would have him in the team without question over Heitinga.
When you have a player in your team who lacks not just one but nearly all of the important attributes for the position they are playing in, major issues will follow - as seen this season on multiple occasions.
Philip Quilliam
611
Posted 05/03/2013 at 12:46:07
Reading the posts on TW anyone would think we were a team in decline fighting yet another battle against relegation. Cheer up for God's sake. Surely at the start of this season if the footballing gods had said to any of us "Right lads at the beginning of March you will be 6 th in the league and in the quarter finals of the FA cup with a home tie against Wigan" - we would have replied "Sounds good to me I'll take that". Same stage last year we were 10th with 37 points and had scored 16 less goals. Get a sense of proportion.
Add Your Comments
In order to post a comment, you need to be logged in as a registered user of the site.
Or Sign up as a ToffeeWeb Member — it's free, takes just a few minutes and will allow you to post your comments on articles and Talking Points submissions across the site.
© ToffeeWeb